"For at some moment in the water he must have realized that he would not live if he continued to hand over the rope and ring to others. He had to know it, no matter how gradual the effect of the cold. In his judgment he had no choice. When the helicopter took off with what was to be the last survivor, he watched everything in the world move away from him, and he deliberately let it [go].

"The odd thing is that we do not … really believe that the man in the water lost his fight. … He could not, [like Nature], make ice storms, or freeze the water until it froze the blood. But he could hand life over to a stranger, and that is a power of nature too. The man in the water pitted himself against an implacable, impersonal enemy; he fought it with charity; and he [won]" (Roger Rosenblatt, Time, 25 January 1982, p. 86). 

(Elder Jeffrey R. Holland, "The Inconvenient Messiah," BYU Devotional February1982)
There were 74 passengers aboard Air Florida's Flight 90 to Tampa when the Boeing 737 slammed into the 14th Street Bridge over the Potomac River just two miles from the White House. The twin-jet airliner then plunged through the ice into the Potomac River. This incident occurred the afternoon of January 13, 1982.
Only 6 of the airliner's 79 occupants (74 passengers and 5 crew members) survived the initial crash and were able to escape the sinking plane in the middle of the ice-choked river.
I was preparing for my mission at the time. Of course, I heard the reports about this tragic incident that claimed these lives, but only recently did I take time to rediscover the details of the story.
"They were only 40 or so yards from the Virginia shore but surrounded by an arctic nightmare of jagged ice. Pushing a rescue boat into those shards would be suicide. Piloting a chopper into the whipping snowstorm would be nearly as risky — that's what brought the plane down in the first place.
"Would-be rescuers yanked ladders off utility trucks and tried stretching them across the ice. They knotted scarves and fan belts into makeshift ropes and dangled them from the 14th Street Bridge. One man even tried dog-paddling through the ice chunks, hauling a jury-rigged rescue rope along with him. He couldn't get close and was nearly unconscious by the time he was dragged back in.
"Twenty minutes after the crash, the sun was going down, and no one had been able to reach the six survivors. They were doomed…until suddenly, miraculously, a rescue chopper came whisking across the darkening sky. It dropped a life ring right into the hands of one of the survivors and plucked him from the water. Then things turned really strange," reported Christopher Mcdougall for NBC News.
What happened next took the world by storm. A lone passenger caught the life preserver right in his hands when the rescue chopper returned—and then passed it to another survivor.
"The next person to receive the ring handed it over to someone else. The chopper lofted her to safety, then wheeled back.

"The man gave away the ring again.

"And again.

"He even gave it away when he knew it was his last chance to live. He must have known, because when the chopper thundered back seconds later, he was gone. The man in the water had vanished beneath the ice."
Remember, this occurred well before the internet, but news agencies, reporters, and columnists wrote about this gesture freely. Bloggers and digital commentary mechanisms dozens of years later have enshrined this selfless act in perpetuity in numerous articles, accounts, and video illustrations online. Admiration and respect abound for this champion.
This man, unknown to many others, was a father (engaged to be remarried) and a son, but he came to be known mostly as the man in the water. He was definitely a friend to the passengers he rescued and countless epitaphs have been written about him and his deeply noble gesture that lasted for a stretch of perhaps 15 minutes in his entire life. Because of that choice, other families blossom today, a grateful nation honors him with tributes, and his memory lives on.
Are our choices that significant? Do they really make a difference today? Will our most recent decisions matter tomorrow? I think the answer to each one of those questions is an enthusiastic yes.
But on occasion, when the price is high and the cost extreme, is the sacrifice worth it?
That is the subject of this article.
The most important connections we make aren't between places—they are between people.
The odds placed before them were extreme. Yet normal people rose to the challenge and on this occasion became heroes. Their decisions mattered (and continue to matter) and their memories linger even still. There were only 5 survivors of the 78 occupants and 4 ground causalities.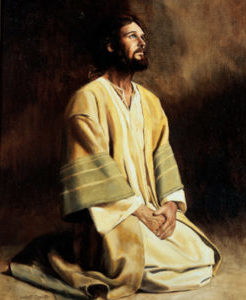 This time of year, we celebrate someone else who gave His life freely for others.
Christ saved each of those individuals, as well as the rest of the people who have ever lived on this earth. How is that possible?
Despite our various circumstances, some of which may be very extreme, we can find hope and comfort in the Atonement of Jesus Christ. His grace is extended to all of us.
We have seen many examples of forgiveness—some small and others large. Friendship and compassion are bulwarks that withstand the vices of resentment, revenge, and malice.
As I was preparing for the holidays, my wife showed me a news piece that I'm sure many of you witnessed. It was a story shared on the "Today" show about finding forgiveness and the unlikely friendship that resulted.
I have lots of favorite parts in this video. I watched it numerous times and plan to enjoy it and share it with many others that I love. Perhaps my favorite line occurs near the beginning: "In moments where tragedy happens or even hurt, there are opportunities to demonstrate grace or to exact vengeance. I chose to demonstrate grace. "
Christ succors those who follow Him in the midst of their challenges and offers this same comfort (demonstrating grace) to us all. I don't know how that is possible, but I know it is real because I have experienced it. We see evidence of His influence, mercy, and grace every day of our lives.
Christ saves us from persistent sorrow and pain, though these emotions may be frequent and acute companions as we face the challenges of life. Despite them, we can all be strengthened and enjoy lives of hope and happiness because of Him.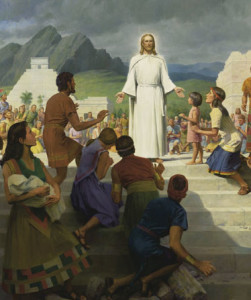 We are recipients of this gift, as we will be redeemed (and all men everywhere will be given everlasting life) through the Resurrection. Jesus Christ offers to carry our burdens and to protect us from eternal suffering, persistent sorrow, and pain if we follow Him—and of course He can do that. He is God. Though hardship and difficulty may be frequent companions as we face the challenges of life, they too have purpose. Our hope in Jesus Christ provides assurance that happiness, peace, and joy are our future and that the difficult things of life will be but a small moment in the grand scheme of the great plan of happiness.
We are assured success as we follow Him.
Jesus Christ is our Advocate with the Father. In the Intercessory Prayer, He speaks in our behalf with these beautiful words that promise us salvation and success with Him and His Father:
9 I pray for them: I pray not for the world, but for them which thou hast given me; for they are thine.

10 And all mine are thine, and thine are mine; and I am glorified in them.

11 And now I am no more in the world, but these are in the world, and I come to thee. Holy Father, keep through thine own name those whom thou hast given me, that they may be one, as we are.

12 While I was with them in the world, I kept them in thy name: those that thou gavest me I have kept, and none of them is lost…"
Yes. Jesus Christ is our advocate, our friend, and our Savior.
"Again and again the Book of Mormon teaches that the gospel of Jesus Christ is universal in its promise and effect, reaching out to all who ever live on the earth" (Dallin H. Oaks, "All Men Everywhere," April 2006).
About Walter Penning
In 1989, Walter Penning formed a consultancy based in Salt Lake City and empowered his clients by streamlining processes and building a loyal, lifetime customer base with great customer service. His true passion is found in his family. He says the best decision he ever made was to marry his sweetheart and have children. The wonderful family she has given him and her constant love, support, and patience amid life's challenges is his panacea.
Twitter •