If your family has members with autism, you already know that you need to adjust what you may be used to doing for the holidays to fit their needs. When I was growing up, one of my favorite things around Christmas time was going Christmas caroling. I loved it even though it always gave me a cold from being outside too long and made me hoarse from singing so loud.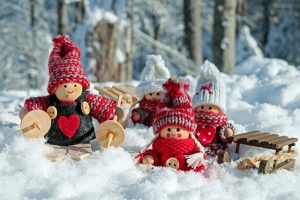 Anyone with autism would look at my actions and wonder if I had lost my mind. Going to do something that will only make you sick is far from logical.
Since becoming an autism mom myself, I have had to cut that activity out of our family tradition. I'm sure you know why. You're never going to get any cooperation for something that seems so suicidal.
Traditions
But what about other traditions that you love? Are you struggling because you love to make cookies and give them to friends, but your child doesn't see the point and makes it difficult? Well, you may need to skip that activity this year and buy the cookies instead. When they are older, they may see the joyful part of giving holiday treats. But if they don't, you can still find your own joy if you adjust things a little.
For example, I love to give the neighbors treats this time of year. We used to make ornaments, but that won't fly with my son. He just isn't into artistic things. So instead I get inexpensive treats and assemble them while he is busy doing something else. It gives me the joy of giving, and even gets him involved if he comes with me to deliver them. This year I even got him to try a new flavor of candy cane. He hated it, but he tried it. So eventually he may understand the fun in eating different things this time of year.
Parties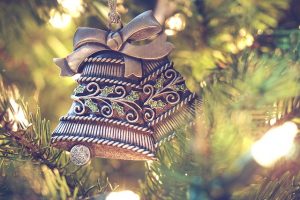 One of the biggest changes I have made around my holiday celebrations is the number of commitments I make for our family. I learned a few years ago that my son does best when there is only one big thing scheduled per day. When he was younger, that was school. Anything beyond that was too exhausting for him. Now that he is older, we can handle weekly guitar lessons. But I never schedule more than school and guitar lessons in one day.
I use the same kind of program for our holiday plans. Because my son is easily overwhelmed by crowds and loud places, we tend to stick to the family commitments and bow out of the others. Even though I love our church, sometimes going to the Ward Christmas party is just too overwhelming for us.
It's been a hard adjustment for me because I'm so social. But our family's emotional health is more important. Instead we had Santa come to our family Christmas party with my husband's side of the family last year. That was so cool! The kids got their time with Santa, and the crowd was much smaller.
Smaller is Better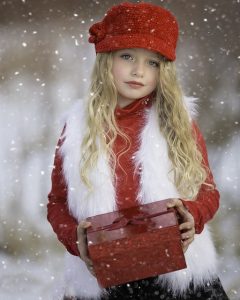 We also divide up our parties to reduce the crowd size. For example, we have a party with my husband's side of the family and another one with my side of the family. We make them on separate days, and we will plan activities based on what my son can handle.
Sometimes that means missing things that I would love to go to. My niece sings with a choir and performs with her school theater group, but my son can't sit through one of those performances yet. So, I watch the recordings and cheer her on from there or I get a babysitter and go watch her performance.
To add to the complication of a crazy December schedule, my son's birthday is in December. This year I stumbled on a great party plan. He loves to bowl and so do his little cousins, so we reserved a couple of lanes at the local bowling alley when it would be quiet.
I think there were maybe six other people there with us. The kids got to bowl, eat cake, and laugh. It wasn't too loud or overwhelming. You may need to ask around to see when it's quiet at your bowling alley, but that quiet time made a big difference for us.
Finding Balance
Before you start feeling sorry for me thinking I miss out on things, I don't. I simply plan girls' nights out and dates with my husband and leave my sensitive son at home with someone he loves.
There are times when we all must get out—and keeping yourself emotionally healthy is vital when dealing with the inevitable meltdowns that autism brings.
I find I have a lot more patience with my son if I am not regretting missing something or crawling out of my skin with cabin fever. Just because he would love to be home every day doesn't mean I want to. And as time passes, I am figuring more things out. We may not look like every other family, but that's OK! What we do works for us, and that's important.
I hope you're having a wonderful Christmas season. May you find more peace as you schedule fewer things into your holidays.
About Abby Christianson
Abby is capable and caring. She is learning more about Autism and parenthood every day. Having completed training to be an RBT (Registered Behavior Technician) for ABA therapy she is beginning to understand her son. And even though she is the first to admit she makes a lot of mistakes, she is so grateful to be on this journey. She comes from a family with many autistic members. She invites us to join her, as she shares her adventures. She wishes to emphasize that Autism is a difference not a defect. If you or a family member have autism, Abby wants you to know that the challenges can be overcome, and there are blessings in autism. You or your loved one are not sick or broken. Together we will teach the world this new language.
Twitter •