As our family sat reading about biblical inheritances, I smugly responded, "Yay, the firstborn gets double." The second oldest (and firstborn son) even more smugly responded, "The oldest son gets double."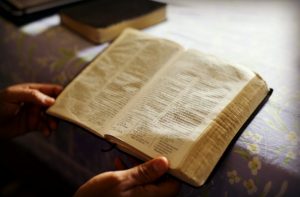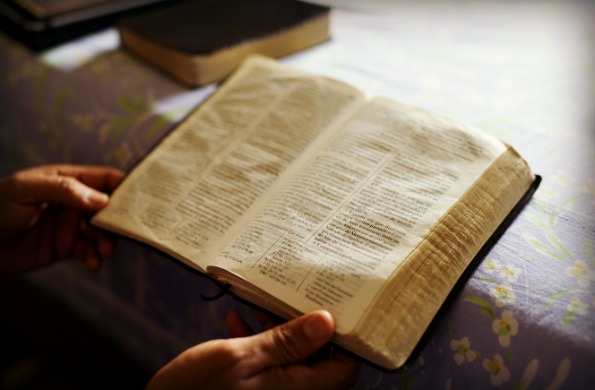 Except for very, very few instances, I knew he was right. (Don't tell him I said that.)  I think I retorted with some comment about him having to take care of dad when dad was old, then. Dad redirected and retrieved family scripture study.
To say I took an interest in what scriptures said about oldest children is an understatement. To this day, I read every story with that context in mind.
The Firstborn is the Lord's
"The firstborn of flocks and of human families was considered as belonging to the Lord and was expected to be dedicated to Him. This dedication could be either literal or by the payment of redemption money" (Bible Dictionary, "Birthright").
From the beginning, the Lord taught this principle.
And Adam and Eve, his wife, called upon the name of the Lord, and they heard the voice of the Lord from the way toward the Garden of Eden, speaking unto them, and they saw him not; for they were shut out from his presence.

And he gave unto them commandments, that they should worship the Lord their God, and should offer the firstlings of their flocks, for an offering unto the Lord. And Adam was obedient unto the commandments of the Lord.
So either the firstborn was given to the Lord (think of the prophet Samuel) or the parents paid the priest redemption money for their firstborn son to stay at home.
If redeemed from the Lord, the firstborn son inherited the birthright. That meant he received a double portion of his father's inheritance, the responsibility to lead/govern the family in the manner of his father, and the responsibility to care for aging parents and other members of the family's needs. The birthright double portion apparently insured that he wouldn't suffer hardship from added expenses meeting his family responsibilities.
A Pattern of Scriptural Firstborn Sons
With all of this Old Testamental emphasis placed on birthrights, it surprised me how many stories actually reveal a general pattern of unrighteousness in many firstborn sons. Generally, another son steps in as the righteous family leader.
Let me just list off some more famous duos: Cain versus Abel and Seth, Haran versus Abraham, Esau versus Jacob, Reuben versus Joseph, Laman versus Nephi and Jacob.
Cain offered the firstfruits of his crops, but his offering erred. Esau actually sold his birthright to Jacob for a bowl of soup. Reuben's sexual indiscretion cost him the birthright honor. Haran continued the family idol business. Almost the entire Book of Mormon deals with Laman and his descendants/proponents endeavoring to "reclaim" Laman's/his descendants' right to rule over the family.
Firstborn Passed Over By the Lord
Some firstborn sons just weren't chosen. I think of Joseph correcting Jacob as Jacob crossed his hands to give Ephraim the birthright blessing instead of Manasseh.
"And Joseph said unto his father, Not so, my father: for this is the firstborn; put thy right hand upon his head.

And his father refused, and said, I know it, my son, I know it: he also shall become a people, and he also shall be great: but truly his younger brother shall be greater than he, and his seed shall become a multitude of nations" (Genesis 48:18-19).
David was chosen over Eliab. And Solomon became king instead of Absalom and his other brothers. And Moses became the prophet with Aaron as his spokesman. Even Joseph Smith Jr. was chosen over Hyrum though "In life they were not divided, and in death they were not separated!"
So What?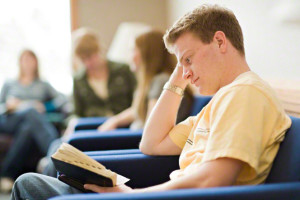 Why does any of this matter?
At first I just thought it was interesting how birthright is SUCH a big deal but so many things went wrong in the process of living up to and receiving the birthright. And even Jesus Christ,The Firstborn's, lineage skipped many firstborn sons. I mean, Reuben lost the birthright and Joseph/Ephraim gained the birthright, but Jesus descended from their morally sketchy brother Judah's line.
Inheritance is a scriptural hot topic! The word inheritance shows up in the Old Testament 185 times, 18 times in the New Testament, 58 times in the Book of Mormon, and 56 times in the Doctrine and Covenants. That's a lot. So why teach the principle just to really show example after example of breaking it?
For me, today, two reasons come to mind—to acknowledge that Jesus is the ultimate firstborn and to show that non-firstborn children can receive the birthright blessing.
Firstborn to Lead With a Perfect Heart
Again, the role and responsibility of the firstborn is lead the family like the father. I firmly learned this lesson after reading the Old Testament accounts of King David's successors. To be honest, I kind of got annoyed by reading,
[H]e did that which was right in the sight of the Lord, yet not like David his father . . .

[H]e did that which was right in the sight of the Lord, and walked in the ways of David his father . . .

[H]e did not that which was right in the sight of the Lord, like David his father.
Every successor fell into one of these three categories. I didn't understand why they couldn't stand or fall on their own merits without comparison to some past ruler who had his own flaws.
I realized the Davidic covenant applied to all successors to lead as David did—with a perfect heart. That was the measuring stick: did the king lead with a perfect heart? Yes, no, or sort of.
While dedicating the temple, King Solomon challenged the people to live the same standard.
"Let your heart therefore be perfect with the Lord our God, to walk in his statutes, and to keep his commandments, as at this day" (1 Kings 8:61).
Jesus Christ Leads with a Perfect Heart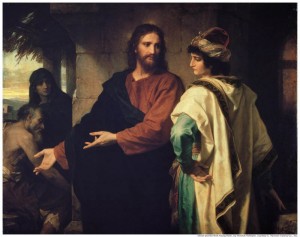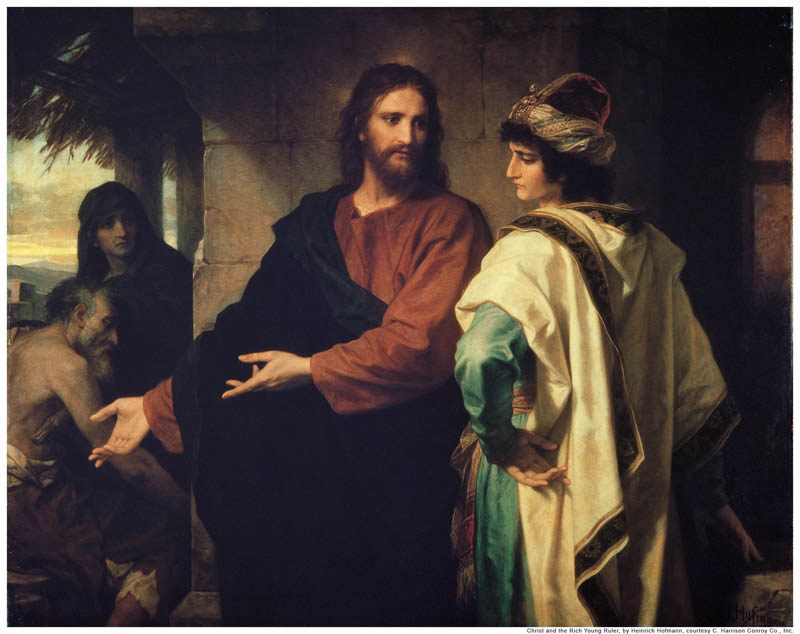 The greatest example of leading with a perfect heart is, of course, the Savior. He ascribed all glory to His Father, saying He only came to do the will of the Father.
"Then said Jesus unto them, When ye have lifted up the Son of man, then shall ye know that I am he, and that I do nothing of myself; but as my Father hath taught me, I speak these things.

And he that sent me is with me: the Father hath not left me alone; for I do always those things that please him" (John 8:28-29)
Caring for the Family Needs
Before Jacob died, he made Joseph (the birthright son) promise to bury him in Canaan. Joseph accomplished that request.
"And when the days of his mourning were past, Joseph spake unto the house of Pharaoh, saying, If now I have found grace in your eyes, speak, I pray you, in the ears of Pharaoh, saying,

My father made me swear, saying, Lo, I die: in my grave which I have digged for me in the land of Canaan, there shalt thou bury me. Now therefore let me go up, I pray thee, and bury my father, and I will come again.

And Pharaoh said, Go up, and bury thy father, according as he made thee swear" (Genesis 50:4-6)
After the burial formalities, Joseph's brothers expected Joseph's retaliation for selling him as a slave. (I've wondered, 'If they were so stressed, why didn't they just move back home instead of returning back to Egypt?') The familial bonds and duties were strong.
Joseph appropriately accepted his birthright duty and allayed their fears.
"Now therefore fear ye not: I will nourish you, and your little ones. And he comforted them, and spake kindly unto them" (Genesis 50:21).
After his father died, Nephi and his older brethren began to clash. Nephi recorded:
"Yea, they did murmur against me, saying: Our younger brother thinks to rule over us; and we have had much trial because of him; wherefore, now let us slay him, that we may not be afflicted more because of his words. For behold, we will not have him to be our ruler; for it belongs unto us, who are the elder brethren, to rule over this people" (2 Nephi 5:3).
The Lord warned Nephi and all who listened to him to flee the area. They found a new land, settled it, and prospered. Nephi made swords to protect his people. He taught them to build buildings and even built a temple. But most importantly, he taught them God's commandments and how to keep their covenants. Nephi wrote that they "lived after the manner of happiness."
Jesus Cares For Our Needs
While writing that heading, example after example flooded my mind! Jesus healed the sick, raised the dead, and provided basic needs. Ultimately, He provided emotional, environmental, intellectual, and spiritual support to all who sought Him.
But His greatest gift provided for our eternal needs!
"For behold, I, God, have suffered these things for all, that they might not suffer if they would repent.

But if they would not repent they must suffer even as I;

Which suffering caused myself, even God, the greatest of all, to tremble because of pain, and to bleed at every pore, and to suffer both body and spirit—and would that I might not drink the bitter cup, and shrink—

Nevertheless, glory be to the Father, and I partook and finished my preparations unto the children of men" (D&C 19:16-19).
The Savior's Shocking Birthright Twist
As the Firstborn of the Father, Jesus stands to inherit all that the Father has. All. And yet through a magnanimous shocking twist, He offers to share the glorious inheritance to all who will follow Him!!
"To him that overcometh will I grant to sit with me in my throne, even as I also overcame, and am set down with my Father in his throne" (Revelations 3:21).

"And now, verily I say unto you, I was in the beginning with the Father, and am the Firstborn;

And all those who are begotten through me are partakers of the glory of the same, and are the church of the Firstborn" (D&C 93:21-22).
Birthright Through Grace
The Holy Ghost whispered to me that one reason so many non-firstborn scripture children get the birthright is to teach me/us that we have hope in becoming joint-heirs with Christ. We do not measure up to the birthright standard either by birth order or by deserved achievement.
However, miraculously, through Jesus Christ's grace, if we receive Him, then we can receive all the Father has.
"For ye are the church of the Firstborn, and he will take you up in a cloud, and appoint every man his portion. And he that is a faithful and wise steward shall inherit all things. Amen" (D&C 78:21-22).
About Delisa Hargrove
I am a member of The Church of Jesus Christ of Latter-day Saints. I have moved 64 times and have not tired of experiencing this beautiful earth! I love the people, languages, histories/anthropologies, & especially religious cultures of the world. My life long passion is the study & searching out of religious symbolism, specifically related to ancient & modern temples. My husband Anthony and I love our bulldog Stig, adventures, traveling, movies, motorcycling, and time with friends and family.