Editor's Note: Like a few other articles in Walter's "Arise and Be Men" column, this article was written by someone other than Walter—a fellow gospel brother. (Select articles feature different males whom Walter loves and respects.) As with all of Walter's "guest pieces," this article provides a wonderful opportunity to get a glimpse into a different man's gospel perspective and to learn from his life experiences.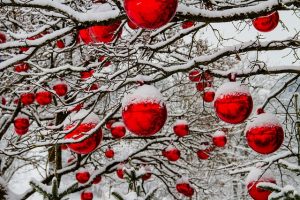 Christmastime often brings about feelings of nostalgia. Certain smells and the sight of decorations can bring us to a special place, a place where we remember things from our childhood. We can reexperience memories through traditions and create new memories as we celebrate during this amazing season of love, hope, gratitude and giving. This is a joyous time for us as we are able to be together as a family and as an extended family. I am overwhelmed by the love that exists among my diverse group of children, cousins, aunts, uncles and grandparents. We are all so different, yet come together on the common grounds of being a family and of sharing a love for our Savior Jesus Christ.
I grew up in a small family with only one brother. My parents didn't live extravagant lives and I never knew when they were experiencing hard financial times, but they did. I can only specifically remember a handful of gifts that I received during my childhood Christmases, but I can remember a lot of feelings of warmth and love. One of the most special things to me that I recall from childhood (and continue to experience as an adult) is that every Christmas Eve, my dad read the account of the birth of the Savior in Luke 2 and then bears testimony of that sacred event. His tender words have taught me to ponder, like Mary did, thinking about all of the things that have happened and to then hold them close in my heart.
For the last 17 Christmases, I have also had the blessing of reenacting this story. This involves singing, reading, and dressing up our children as Mary and Joseph, angels, shepherds, Wise Men, and even sheep. Sometimes it has been a bit chaotic, trying to organize and corral 17 kids in order to deliver the beautiful message of the Savior's birth. But I know this to be something that will be remembered and cherished as they marry and have families and build traditions of their own. This is what the Christmas season is about. Yes, we all like to give and receive gifts, but these kinds of memories are what keep us grounded and more focused on the true meaning of Christmas. It is up to us to remember the Christ Child, it is our responsibility to teach our children, and it is our duty to live a gospel-centered Christmas season.
Several years ago, when I was in an elders quorum presidency, we had the opportunity to deliver the gifts from the ward's "giving tree" to those who were prayerfully selected to receive them. The elders quorum president and I drove around the ward boundaries for many hours and many miles. Each recipient seemed so grateful and showed appreciation for the token of kindness and love that was offered to them. My heart was softened and it felt so good to be a part of making their Christmas special. For some of them, it would be their only Christmas package, and our Christmas wishes would be their only shared thoughts of the Savior.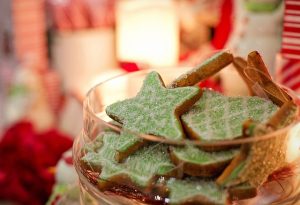 Why does it feel so good to "do good"? It is because our perfect example, even Jesus Christ, served and showed us the way? How, then, do we find that love and compassion that He wants us to have and give of ourselves the way He gave? I believe the answer to that question comes from a simple principle—in fact, it is the first principle of the gospel: we must first have "faith in the Lord Jesus Christ."
What, then, is faith? According to the old magazine Country Life in America:
"Faith is that quality which leads a man to expect that his flowers and garden will resemble the pictures shown on the seed packets."
We have all heard the old adage that faith is like a seed: if planted, it will grow. To first consider the mechanism of faith and how it works, I think it is import to ponder that very simple statement: faith is like a seed [and] if planted, it will grow. It does not say faith is like a seed; if left in the package or on the shelf, it will grow. In fact, if you do not plant the seed, it is highly likely that nothing at all will happen. It makes it clear, then, that you have to do something about it, meaning that there is some sort of action necessary in order to produce the desired results. The best results most likely come from proper planting, maintaining adequate water supply and sunlight, and keeping out the weeds!
Faith is the motivating force that drives action.
In James 2:20, we read:
"But wilt thou know, O vain man, that faith without works is dead?"
Many believe that God will provide—and He will, but we cannot sit idly by and expect to get results. The Lord requires us to work for the things that we want. If we do our part and exercise faith, then we are promised He will help with the things we do that are righteous. However, if we do not do our part, how can we expect the help of our Heavenly Father?
Some may ask, "How do we gain faith?" The answer is that we gain faith just as we gain any other attribute: we must first establish a foundation, then cultivate our thoughts and actions.
Joseph Smith said:
"Faith comes by hearing the word of God, through the testimony of the servants of God."
We can increase our faith by reading scriptures, praying, and carefully pondering the principles of the gospel and incorporating them into our life.
Faith has no age limit, as even the smallest child can have great faith even unto witnessing great miracles.
In a past conference, a short story was shared about the faith of a child:
Katie, a Primary-age girl, [had great faith that was able to extend] her influence on her family. She attended Primary and was drawn to the teachings of the gospel. With growing faith and testimony, Katie left a note on her parents' pillow. She wrote that the gospel truths had found a "home in her heart." She shared her longing to be close to her Heavenly Father, to be obedient to His commandments, and to have their family sealed in the temple. The simple testimony of their sweet daughter touched her parents' hearts in a powerful way. Katie and her family did receive sacred temple ordinances that bound their family together forever. Katie's believing heart and example of faith helped bring eternal blessings to her family. Could her sincere testimony and desire to follow the Lord's plan lead us to see more clearly what really matters most?
Part two of this article will publish on Wednesday of next week. 
About Walter Penning
In 1989, Walter Penning formed a consultancy based in Salt Lake City and empowered his clients by streamlining processes and building a loyal, lifetime customer base with great customer service. His true passion is found in his family. He says the best decision he ever made was to marry his sweetheart and have children. The wonderful family she has given him and her constant love, support, and patience amid life's challenges is his panacea.
Twitter •