This article is one in a series of stories about Lauren's conversion. To read the others, click here.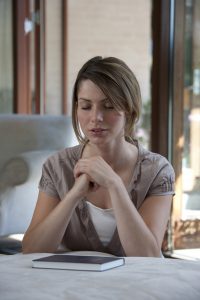 As I prepared for my baptism, there were a lot of road bumps and a lot of miracles.
In the weeks prior, I had to decide who would baptize me. There was really only one person who immediately came to my mind when considering this question. My childhood best friend was LDS and her family was my second family. My best friend's father felt right. Her family had always been there for me growing up, and anytime life was difficult, her house was a safe refuge that I always felt at home in.
My very first introduction to the gospel was because of her family. I remember during middle school, I would tag along with them to church on Sundays and attend church-related activities throughout the week. During high school, my best friend would drive me to school and I would occasionally go to seminary with her. I remember learning about Joseph Smith and the priorities of families. I always loved answering the questions I understood, and was very interested in those lessons.
I also remember staying up late during sleepovers listening to my best friend whisper about eternal marriage in the temple. I remember feeling like it was all so beautiful. I remember the special light that would gleam in her eye when she would talk about church. I remember wishing I could have something I believed in as much as her.
Her home was always a safe place. Her home was the first place I felt the Spirit. Her parents treated me like a second daughter and helped me through some of the most difficult trials in my life. When I think of the people I always felt safe with, her family immediately comes to mind.
There was no one in the world I would want to be baptized by other than her Dad, Noah.
In order for Noah to baptize me, I would have to ask him to drive almost eleven hours to Moab, Utah. Despite how close I was with her family, it felt like too much. I wanted to reach out, but I was afraid of being a burden.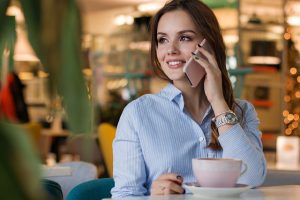 Until one afternoon when my best friend's mom called me. We talked for hours about my decision to become a member. Towards the end of the phone conversation, she asked me who was baptizing me. I explained that I was actually hoping Noah would, if it wasn't too much to ask.
"Well, when are you getting baptized?" she asked.
"The fifth of August." I replied, chewing on my bottom lip.
My best friend's mom began crying. She went on to explain that they had already made arrangements to visit Moab on that exact date. They had no idea when or if I was going to get baptized when they originally booked their vacation. They just happened to have plans of visiting their daughter on that same date. We cried together on the phone, overwhelmed with joy and gratitude for Heavenly Father's perfect timing.
In that moment, I remember my best friend's mom telling me something that left a deep imprint on my heart.
"I always knew you would become a member."
I have no idea if she knew the impact of her words, but this was exactly what I needed to hear. During this time, I had family members who were confused by my desire to join the Church. There were many people I cared deeply about telling me I was rushing into my decision and that my testimony would wear off. I remember feeling afraid because I wanted the Church to be true, and I felt like it was true, but I had so many people I loved trying to veer me away from becoming a member.
But my best friend's mom knew me like a daughter. She had known me since I was in second grade and had watched me grow up into the person I am today. She had witnessed every version of me and because of this, I felt such an enormous flood of relief at her words.
It was a huge comfort knowing someone so close to me had always seen the person I was meant to be.
Her love and support helped me grow in the gospel. Her family planted seeds of faith I didn't realize existed until I was ready to investigate the Church. I had spent so much time in a home filled with the Spirit—saying prayers and witnessing a family that loved each other, prioritized each other, and kept good morals—that by the time I was twenty and learned about the gospel, I felt like I was coming home.
My best friend's family never forced anything on me; they just invited me into their Spirit-filled home. My presence as a nonmember did not cause them to make exceptions in their habits—they just chose to include me. The prayers we had before meals; the conversations we had about faith; attending church and church-related activities—it all became interlaced with familiarity and love.
Never doubt the impact we have on others. Even if we are not outwardly teaching the gospel, the way we live and the examples we set have the potential to change lives. By the time I decided to become a member, my path was already guided and lit by the examples of those I loved the most.
About Lauren Mckinnon
As a homegrown Portlandian feminist, Lauren Mckinnon sometimes wondered how she fit in as a new member of The Church of Jesus Christ of Latter-day Saints — but through her testimony and everyday experience, she realized that no matter how different we may feel, we all belong in Jesus' flock.
Twitter •