This article was written a few days before Mother's Day. Soon it will be forgotten and discarded, but my joy and happiness and the difference written on my heart because of Mom has eternal consequences.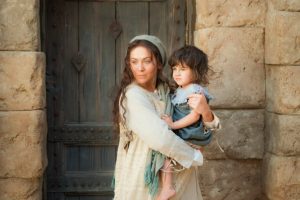 Today is my mom's birthday. She is 90 years old. We are celebrating big time with all the family. She doesn't want gifts; just come and say hello, eat cake and ice cream, then visit. Tomorrow, my wife teaches the Beehives about testimony—and I have a testimony because of my mom. Tonight, we get to celebrate that fact.
She never sought the spotlight. She lingers in the background and makes everything we do even better. Castle Valley was one of the choice experiences of my life because of my mom. A day working in the fields became a sweet memory because of her. She would make a pitcher of fresh lemonade and bring homemade chocolate chip cookies to our rescue. Working for and with her was a pleasure. She made a trip to the mountain to cut down a Christmas tree a lifelong memory—we threw sleds and SnoFlings in the back of the truck and took a pot of hot soup and a basket of homemade rolls with us. And now a relatively simple task has become one of the best memories of my life.
Who knew I would relish these experiences throughout my life and pattern my own family activities after them? Many really great memories were inspired by Mom. Swimming in the irrigation pond, delightful holiday celebrations, having friends and neighbors over for a carnival, delicious meals, and wonderful experiences—Mom made everything better. She still does. And now, when she is the age of 90, I still can't pay her back for the many things she has done for me—for all of us—but we can love her. And that is really easy to do.
I will love and appreciate you forever, Mom.
The great thing I have learned in life is that we don't just have one mother. We have many. And when we consider the impact of legions of good women in our lives, both in generations past combined with our wives and daughters and posterity yet to come, we can't really conceive the joy, significance, and meaning of our beautiful family—at least, not yet. But it's part of God's plan that He provided for all of us, so of course it will be successful. That realization is reassuring.
No. That's not the end of my message. Actually it is only the beginning, because the good you and I receive from our mothers will go on forever. We are evidence of that.
Now they never had fought, yet they did not fear death; and they did think more upon the liberty of their fathers than they did upon their lives; yea, they had been taught by their mothers, that if they did not doubt, God would deliver them. (Alma 56:47, emphasis added)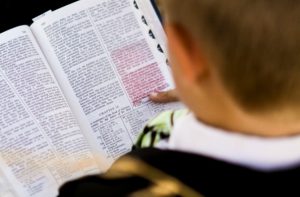 That reference comes from one of my all-time favorite experiences shared in the Book of Mormon, which is really saying something because the Book of Mormon is full of wonderful accounts of the "great plan of happiness" and the lives of prophets and people on the American continents prior to, during, and after the first appearance of Jesus Christ.
I love the fact that the Book of Mormon gives credence to the mothers of the two thousand stripling warriors. These young warriors were the ones that did not fear death and made sure their leader Helaman knew that it was their mothers that taught them that if they would not doubt, God would deliver them. To me, that is really cool—but what I see as even more interesting and impressive is that every one of these young men had a mother who was praying for him and doing whatever she could for him even at a distance. She was always interested in her son's friends and Young Men leaders, I am sure of it.
That still goes on today in many of our families, wards, branches, and neighborhoods. The story of the stripling warriors is a precursor for the tens of thousands of mothers today helping their sons face their fears with courage to plunge forward into missions, school, and marriage with courage, optimism, hope, and the surety that all will be well as long as we are on the Lord's side. And that is what is so great! Moms still guide the young and the old as we rely on them for direction. That is not to say that we don't look to our fathers for guidance, strength, and direction, but today for some reason, mothers lead in this role in many cases due to fathers who are absent, elsewhere, or uninvolved. Overwhelmingly, such attributes do not apply to mothers. Mothers continue to love and care for their sons and daughters long after some fathers forget or fail to so do.
The account of Helaman's two thousand stripling warriors is definitely one of my favorite stories in Holy Writ because I can connect with them. As a husband, father, and son, I know of the critical role of mothers in the upbringing of their sons—too often all on their own.
Incredibly, this is a call to us men as well to rise to the occasion as did these young men when more was expected of them. They had the faith and determination to do what it took to establish liberty throughout the land—and we are called to do just that in our part of the vineyard.
I love the depiction of the two thousand stripling warriors by Arnold Friberg, "strong young men with bulging muscles and weapons in hand ready to battle the Lamanites, but in my mind's eye, I think the reality of the situation is that it looks more like the young men in our high schools. Today these are the warriors the Lord has to move his kingdom to its pre-ordained destination.
And they were all young men, and they were exceedingly valiant for courage, and also for strength and activity; but behold, this was not all—they were men who were true at all times in whatsoever thing they were entrusted.

Yea, they were men of truth and soberness, for they had been taught to keep the commandments of God and to walk uprightly before him. (Alma 53:20-21)
Cadence is often defined as tempo, rhythm, pace, or beat. For the purposes of this article, I want to refer specifically to its meaning regarding pace. Did you know that troops today even use that strategy to intimidate, frighten, and overcome their enemies? If you are wondering why or how this is possible, you have probably not seen or heard a contingent of troops marching with battle gear to face their adversaries. It's awesome and impressive and strengthens a brigade, a battalion, or a quorum within a neighborhood today.
As we suit up and carry our spiritual weapons to battle today's foes, we are stronger and more resilient together in the cadence of the army of the Lord. With Him, we are strong. With Him, we are invincible. With Him, we will be successful in our pursuit to eliminate evil from our lives and make the world a better, kinder place for our children, grandchildren, and posterity to come. That is our call to duty. And each week on Sunday, we meet in thousands of brigades across the world and strengthen one another as we prepare to face our adversaries during the coming week. Our goals are good and our purpose is clear. We have much to do to further the Lord's kingdom at home, in our places of work, and yes, in the midst of the battlefield of life. We are strong and we do not doubt that our mother knew it.
And because we love our mothers and the Lord, in His mercy we press forward to carry His kingdom to its rightful spot where the kingdom of God (the Church, whose head is Jesus Christ) and the kingdom of heaven will unite and reign in power, might, and glory to take dominion in, over, and throughout the earth.
About Walter Penning
In 1989, Walter Penning formed a consultancy based in Salt Lake City and empowered his clients by streamlining processes and building a loyal, lifetime customer base with great customer service. His true passion is found in his family. He says the best decision he ever made was to marry his sweetheart and have children. The wonderful family she has given him and her constant love, support, and patience amid life's challenges is his panacea.
Twitter •