The souls of women encompass eternity! We see what is and what can be. We set high expectations for ourselves to be and become. The divine within us drives us to higher, holier spheres.
However, sometimes reality feels like a far cry from those lofty goals and we feel discord between where we are and where we feel we should be.
I've had this conversation with many women over the years. We sense our divine and our fallen mortality. Most women focus on their fallen mortality.
One friend, who wished to remain an anonymous contributor, shared revelation she received while struggling with this divine but fallen dichotomy. The Holy Ghost taught her to see her mortal flaws as divine gifts meant to draw her to the Savior Jesus Christ's atoning grace.
The Lord promised,
I give unto men weakness that they may be humble; and my grace is sufficient for all men that humble themselves before me; for if they humble themselves before me, and have faith in me, then will I make weak things become strong unto them.
As we celebrate motherhood, I celebrate the divine and the flawed in our natures. I celebrate that grace is greater than weakness. I celebrate our journey back to the Father through His Holy Son. Namaste.
To Know Your Individual Worth Makes ALL the Difference
From my friend: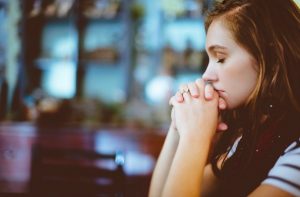 A flawed thought process or a belief in a lie keeps us from growing and healing. As I've worked with my Father in Heaven to understand this process and strive to weed out these deep-seated lies, He has revealed to me one of my most consistently damaging core lies.
Father showed me that I need to work on knowing who I truly am and to heal my understanding of my own individual worth. I have struggled my whole life with individual worth. It seems to always be at the root of any struggle. I asked what I could do to heal my understanding, and Heavenly Father told me to study my patriarchal blessing and scriptures, and to pray, focusing particularly on that topic.
I began following His direction by reading my patriarchal blessing. In my patriarchal blessing, Father tells me that I am a "noble soul, one who was familiar with Father" in Heaven.
I stopped right there. I've always felt very close to Him and my Savior; however, I could never reconcile the "noble soul" aspect of this. I have a hard time recognizing the "noble" because I go to bed at night feeling like I'm failing half the time, and the other half I feel like I just don't have what it takes to do everything that I need to do. I use the word "failure" often at the end of my day.
I asked Father what it means to be a "noble soul"? Perhaps His definition was different than mine.
He told me that it means I was true and forthright in all He asked of me. That it means I desired to bring forth His will and put all my efforts into bringing it into fruition. That it means "Valiant, True, and Steadfast. An Angel of Light".
I stopped there because that didn't sound like me at all. How could I go from being that particular definition to what I am now? Shaking my head, I simply wrote down the revelation I received but I didn't fully believe it.
I then asked Him, "What does it mean to be 'familiar with Father in the premortal world'?"
Father said it meant that I walked, talked, and worked with Him and His righteous children to form and build this plan to ensure the salvation of His children. He said, "You loved Me and wanted nothing more than to be by Me, near Me and to learn at My feet."
When he stated that last part, the Spirit manifested the truthfulness of this message. However, my mind still felt conflicted. I finished praying and went about my day.
Can Two Juxtapositions Exist in Harmony?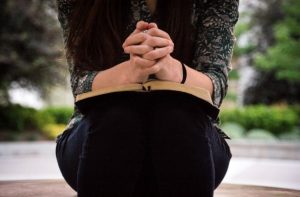 Several hours later, I remembered how conflicting the information I received was to my carnal nature and went to reread the revelation I received. As I read over the above answers, I asked myself, how can I be both a failure and an angel of light? This is impossible.
In that instant, a flood of light filled my mind. A deep understanding encompassed me of who and what I am and the proper process that does allow both of these states to exist within me. I am unable to fully express in words the understanding I received, but I attempt to do so here.
This is what I received.
These two states of being are possible at the same time because they are compatible and complete each other in a higher sphere. In higher spheres of existence, these seemingly opposing states are actually complementary. They complete each other.  You could not have one without the other. The duality is needed to be whole, whereas, in this realm, we consider "being" only one of them. Through Christ, these two states are brought together to make one whole.
This explained why those who do not come unto Christ cannot move forward and continue to live and grow with Him in the next life. Without Christ's grace, people chose just one, flawed, aspect of their nature, instead of perfecting both portions through Jesus Christ. They are not whole or complete.
These flaws and weaknesses that I see as failures, trials, or stumbling blocks actually measure my devotion to God and Jesus Christ. They draw me to become unified with them again, as we once were.
My general understanding of flaws was misconstrued. I thought that because I kept making the same mistake or series of mistakes over time, I just wasn't "getting it" and kept failing. I beat myself up about it and even wanted to give up because it seemed impossible to ever reach my goal while continually berating my efforts and feeling disheartened and distanced from my God.
I consistently felt unworthy and demoralized in this regard.
Exercising the Muscles
Yet, this is sort of like going to a gym, working out really hard, then coming home and the next day feeling so extremely sore that you say, "That's it, I'm never going back, this isn't working. It's just hurting me." Despite the pain and discomfort, the gym is doing exactly what it's intended to do, bring us to our goal—just as flaws and weaknesses do.
Flaws Connect Us to Christ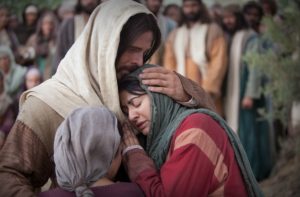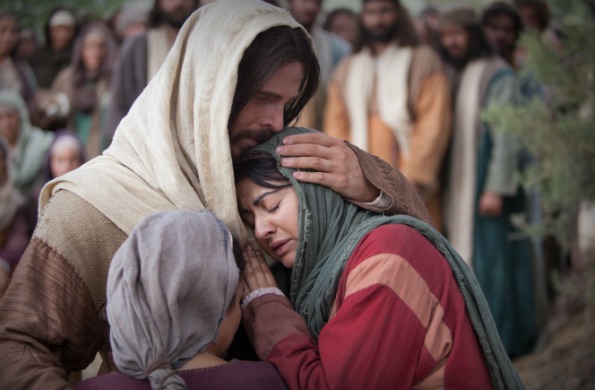 These flaws connect us to Christ if we choose to let them. They testify of Him and His majesty. They are guiding checkpoints that help us find our Savior in a lost and fallen world. Without them, we could never have peace, joy, and perfection. Without our flaws, we would never come to Him. "The whole need no physician."
These flaws and imperfections are the greatest gifts Heavenly Father could give us in this life to help us come unto our Savior. They are greater than any miracle, vision, witness or sign that could be used to testify of Christ. Because these flaws are hourly, daily, manifested, they push us, draw us, and bring us to devotion in a way no other thing could. They create in us humility.
Since Jesus Christ felt and overcame each and every one of our flaws, sins, struggles, and pains, we are connected to Him and healed through Him.
All things testify of Christ and, by our agency, can bring us to Him and make us whole in Him. So, when we think we are failing and unworthy so we can't complete the trials or tasks at hand, or when life seems too much or too hard or too depressing, becoming upset, dissatisfied, and disenfranchised stops us from utilizing our Savior's gift and becomes a tool of the adversary to stop us from reaching our goal of unity in Christ.
Again, our flaws point us to Christ, turn us to Him daily, hourly, teaching us to focus on Him more and more each minute, teaching us to rely on Him, to trust Him. This is how imperfect people—Jonah, King David, Solomon, all other prophets, et cetera—have seen visions or miracles, not because they were perfect and worthy of visions and miracles—none of us merit of any of it—but because they still sought Jesus Christ in their imperfections.
When we only focus on the negative, fallen part of our nature, we can then only achieve more of the same, so it is the greatest blessing to see these imperfections because then we pray to know Christ more. These flaws bring us down into the depths of humility when we see that we can't do it ourselves. We pray to have His power in our lives because we need Him. We search, study, and soak our pillows with tears begging the Lord to help us while slowly trudging through these dark places, going from mistake to mistake yet turning to the Him in purity and faith. And in slow trudging darkness, something happens! We are changed. We don't do any of this ourselves. Christ does it all.
So, of course, we will get it wrong over and over again. Eventually, in the Lord's time, He changes us and the scales of darkness fall away. But in the meantime, these flaws are the guiding light that keep us coming back to the Savior until it's so ingrained in our blood to look to Him in complete obedience that, then, we become perfect in Him.
We become Angels of Light. We become one. We become whole. The flawed, imperfect self that we are combines with our perfect, loving Savior. We reach a duality that only occurs in higher spheres where opposites come together.
It's then that the word 'failure' could never cross our lips because we would never look at these flaws and weaknesses as a burden or struggle but as blessed gifts from a loving God. We see them as a pathway to Christ, not a thing to be mourned.
Instead, we gain power from knowing that while we trek through the dredges of mistakes and weaknesses, we are Angels of Light. This knowledge of who we are gives us strength and faith beyond measure. It fills us with power and grace from a God who cared so much that He gave his Son, that all who turn to Him might be perfected in Him, becoming one with Them. We then see that we were always Angels of Light, we just didn't know it.
And an Angel of Light would never use the word "failure" to describe themselves. Instead, an Angel of Light would say "valiant," "true," and "steadfast," because an Angel of Light knows her individual worth.
About Delisa Hargrove
I am a member of The Church of Jesus Christ of Latter-day Saints. I have moved 64 times and have not tired of experiencing this beautiful earth! I love the people, languages, histories/anthropologies, & especially religious cultures of the world. My life long passion is the study & searching out of religious symbolism, specifically related to ancient & modern temples. My husband Anthony and I love our bulldog Stig, adventures, traveling, movies, motorcycling, and time with friends and family.