One of the greatest blessings since my son's diagnosis has been the ABA (Applied Behavior Analysis) therapy he is receiving. He has mastered so many skills that he struggled with before. He learned how to cook simple things for himself, to put on his own band-aids, and even how to tie his shoes. The great thing about ABA therapy is that they work one-on-one with the child and go at their pace to help them master skills in baby steps. It's been life-changing. I recommend it to everyone!
I'm writing this article because I have read some comments on parent message boards that ABA wasn't a good thing for their child. If that's you, I urge you to find a different provider—because it's not the ABA therapy that is at fault; it's the way it is administered.
I Got Involved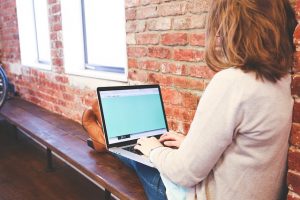 In fact, I believe so strongly in ABA therapy that I decided to take the training to be an RBT (Registered Behavior Technician). These are the therapists who work directly with the children. They are supervised by a BCBA (Board Certified Behavior Analyst) who has a master's degree and many years of experience.
An RBT needs 40 hours of online class training. It took me several months, but I finally did it! I think every parent with an autistic child should consider this training. It helped me so much to be a better parent and to better understand exactly what autism is.
ABA Training is Rigorous
Since I am not working in the field, this is as far as I can go. To become a fully registered RBT I would have to complete many hours of supervised ABA therapy sessions, apply to the BACB Board, and take a test. I am so glad that so much is required for this field because I can be fully confident that my son is in great hands. Since therapy must be in baby steps, it's vital that an RBT follow the BCBA's plan so the kids don't get traumatized or learn the opposite of what they are trying to teach.
I was surprised to find that some things I was doing were actually teaching my son the opposite of what I meant to teach. Now I know that, I have to be firm in the consequences for his behavior to change.
The Importance of IF/THEN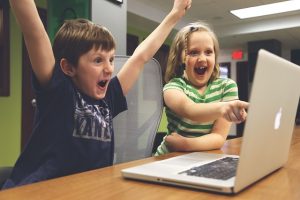 I decided to take the RBT training so I could better understand how to help my son. It's a lot easier to understand his therapists now too. I learned SO MUCH! The thing I want to focus on today is called "contingencies." Essentially, it's an IF/THEN model. For example, my son really struggles to attend school. I tell him IF he will go, THEN he will get a new smoke detector. (That is his most recent obsession.)
The rewards for his behavior change often because his preferences change often. We have rewards for daily attendance along with rewards for going the whole week. And we only diminish the rewards once we know his attendance is strong. That hasn't happened yet. But eventually we will taper off till attendance is its own reward. I'm choosing to be positive that it will happen.
Be Strong
I've aged in this process, but I have gotten stronger too. My parenting skills had to take a leap forward to be able to consistently stick with the planned rewards. We have IF/THEN contingencies for when he doesn't behave, too. IF he chooses to stay home, THEN he will stay in bed all day, not get any electronics except the TV, and not be allowed to play any electronics after school. I don't allow the dog to keep him company either. What a boring day!
It's tough to enforce these strict rules, especially at first. But once he knows them and accepts them, it gets easier. I had to be prepared for what they call "an extinction burst." It's a burst of horrible behavior as the child tries to get what they want the old way and has a fit when they find it won't work anymore. Just be strong; it does eventually end. I have seen it with my son.
A Good BCBA is a Lifeline
I am so grateful for our BCBA Amy. She taught me this IF/THEN model and helped me be strong enough to enforce it. So much is on the parents' shoulders when dealing with autism, and especially this IF/THEN model. But IF I am consistent THEN we see results. 🙂
Without Amy's support, I would not be strong enough to do this. She gives me someone to lean on and ideas to help us get through difficulties. Most importantly, she makes me accountable. I swear my son can smell when my resolve is weak! Thanks to Amy, my resolve is stronger.
Amy is why I think every parent needs a good BCBA and to get their child into a good ABA program. My son has grown so much through ABA and I have seen other kids benefit from ABA too. My son has learned and grown from both in-home ABA therapy and sessions at an ABA center. Centers provide socialization so he can practice playing games and having conversations. But both types of ABA have their place. I am grateful that there are good, proven treatments for autism like ABA therapy.
ABA Works—Choose Therapies Carefully
Finally, a word of caution. Some therapies promise fast results and 'cures' for Autism. But honestly, autism (especially high-functioning autism) doesn't need to be cured. It's just a difference in the way the brain works, and sometimes those differences come with struggles. There are no quick fixes in this world. These precious souls with autism deserve respect and kindness. They deserve to be treated with dignity and patience. And the best results come from the baby steps approach that ABA uses.
Don't buy into the fads or the treatments that seem too good to be true. They can hurt your child. We have been on this autism adventure for almost four years now, and I have been so impressed with the influence and progress that a good ABA program provides. Do your research and find the group you feel best about. Every child is different and has different needs. I have found that as I keep my son involved in swimming lessons, ABA, and having "snoop-ervised" play dates, he is happiest. I pray you are also able to find what is best for your child.
If You Want to Be an RBT or Learn More About ABA
If you are interested in getting some parent training or taking RBT training too, I used Behavior University, and I highly recommend them. There are several online training courses out there. Our ABA center sends all their RBTs to Behavior University, so I went there too. And they just came out with a bunch of new mini courses designed for parents! I am so excited to take some of them.
There is a course on how to encourage good communication, one for discouraging negative behaviors, and even one to teach you what Autism is. That is one I want to send many relatives to. It would help my son so much. I'm sure you can all relate. 🙂
About Abby Christianson
Abby is capable and caring. She is learning more about Autism and parenthood every day. Having completed training to be an RBT (Registered Behavior Technician) for ABA therapy she is beginning to understand her son. And even though she is the first to admit she makes a lot of mistakes, she is so grateful to be on this journey. She comes from a family with many autistic members. She invites us to join her, as she shares her adventures. She wishes to emphasize that Autism is a difference not a defect. If you or a family member have autism, Abby wants you to know that the challenges can be overcome, and there are blessings in autism. You or your loved one are not sick or broken. Together we will teach the world this new language.
Twitter •