Norma Kimokeo shared her profound thoughts on perfect obedience. The path she to live perfectly obedient lives is hope-filled and Christ-centered. I hope you enjoy her words as much as I did!
Norma Kimokeo on Perfect Obedience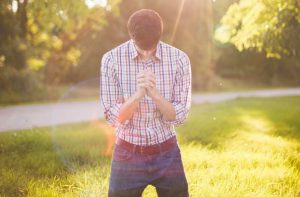 In a recent Stake Conference we heard the adage, "Obedience brings blessings, and perfect obedience brings miracles." But what is perfect obedience? What does that mean? We know the Savior was perfectly obedient. The Savior is perfect; we are not. But we seek to follow the path to perfection, and that path is through obedience to the commandments of God.
We know that obedience is the first law of heaven. We make covenants of obedience in the temple. And, in fact, every Sunday, as we partake of the Sacrament, we covenant to take his name upon us and to keep his commandments. We covenant to be obedient.
Let's put these covenants of obedience within a framework. When Jesus was asked, "What is the great [ie. the greatest] commandment in the law?" He answered, "[L]ove the Lord thy God with all thy heart … and the second [greatest] is like unto it… Thou shalt love thy neighbor as thyself. On these two commandments hang all the law and the prophets" (Matthew 22:36-40). So, we understand that the essence of the gospel of Jesus Christ is based on love.
As we study the life of our Savior, our love for Him deepens. And how do we show our love for him? The Savior Himself answered, "If ye love me, keep my commandments" (John 14:15). We show our love through obedience.
What Is Perfect Obedience?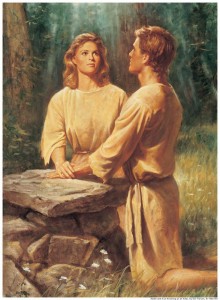 We can review some examples in the scriptures to help us understand what perfect obedience is, and what it is not. Perfect obedience is not blind obedience. When Adam was asked, "Why dost thou offer sacrifices unto the Lord?" Adam said, "I know not, save the Lord commanded me" (Moses 5:6). But this was not blind obedience. This was still obedience based on faith and a sure knowledge that God's commandments lead to joy and to "the eternal life which God giveth unto all the obedient" (Moses 5:11).
Perfect obedience does not let us pick and choose how or when we'll be obedient. In the Old Testament, when King Saul prematurely and erroneously offered sacrifice before going into battle, the prophet Samuel chastised him and said, "To obey is better than sacrifice" (1 Samuel 15:22, emphasis added), even though sacrifice was part of the Mosaic law.
We cannot pick and choose which commandments we will obey, but even when we sincerely try to do all we can to be obedient to all God's commandments, we may still need some fine-tuning to make our obedience perfect. In our recent Come, Follow Me studies we had some discussions about the rich young ruler who came to Jesus and asked, "What must I do to have eternal life?" (Mark 10:17-22).
You know the story: Jesus answered by listing several of the ten main commandments. The young man replied, "All these things I have done from my youth." I love that he, like us, was already living the commandments as best as he could. But the Savior, knowing him and loving him, directed him to sell what he had, and to give to the poor, and to come and follow him. But do you see what he was really saying? The "one thing" he lacked was to fully obey the two greatest commandments, to love God (by following Him), and to love his fellowmen as himself (by giving to the poor).
Attitude of Obedience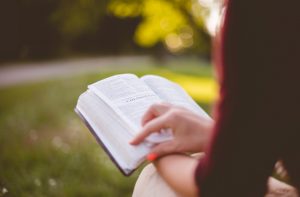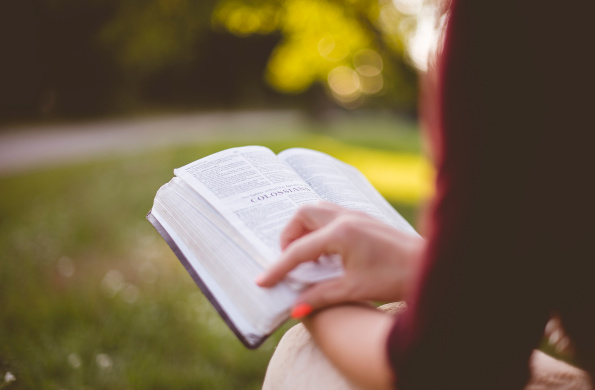 It seems to me, therefore, that perfect obedience requires a refined attitude. There is a 'spirit of the law' in addition to the 'letter of the law,' and while we don't make excuses for our level of obedience, we must make sure that the attitude behind our faithfulness is truly based on our love of God and our fellowmen.
Remember, the Pharisees prided themselves on how 'perfectly' they obeyed the Mosaic Law (in all its minutiae), yet Christ called them hypocrites (Matthew 23:23). Jesus condemned their supposed perfect obedience because it was based on pride, judgment of others, and feelings of superiority. We, likewise, must be careful in our efforts towards perfect obedience, that our righteousness does not become self-righteousness that leans toward the judgment of others. Our 'perfect obedience' of keeping the Sabbath Day holy, for example, may not be the same as someone else's offering to God of keeping the Sabbath Day holy.
Levels of Obedience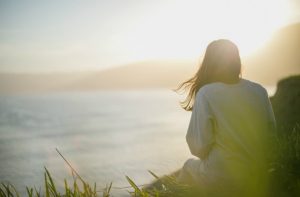 Let me point out one other comparison as we seek for perfect obedience. I think there are levels to our obedience which we can refine and perfect. I compare them to the three kingdoms of glory. We have telestial obedience, terrestrial obedience, and celestial obedience, or, perhaps, perfect obedience.
'Telestial obedience' is based on fear, or retribution—we obey because we fear the consequences if we don't obey; we fear getting caught; we fear the embarrassment or punishment that might follow.
There is also 'terrestrial obedience' which is based on reciprocity. We obey because we expect the promised blessings. This is a little better… Some may even say it's based on faith in God's promises that all blessings are predicated on obedience (D&C 130:20-21). But it's not the highest level of obedience.
'Celestial obedience' is based on love. "If ye love me, keep my commandments." Celestial obedience, or perfect obedience, is based on the two greatest commandments: the love of God and the love of our fellowmen. It is manifest in the ministering that we do for others.
Perfect Obedience Brings Miracles
"Obedience brings blessings, and perfect obedience brings miracles." I am far from perfectly obedient. But I want to perfect my obedience, or at least continually improve it, because I love God, and I love our Elder Brother and Savior, Jesus Christ, and I love the Holy Spirit. I also love my husband and my family. It's been over 20 years since my husband left the Church, and I don't know if my obedience will ever result in the miracle I dream of. But that's okay. I obey because I love…
I do see the blessings I already enjoy because of my obedience to the gospel—the blessings of peace, hope, and direction. Peace from knowing about the plan of salvation and the Atonement of Jesus Christ, and that everything we go through in this life is for a purpose and for our learning and growth. I have Hope in the promises the Lord has made to those who faithfully obey His commandments. And I have Direction in knowing how to act in spite of whatever challenges come my way. In my heart, I cling to those three things—Peace, Hope, and Direction.
I leave you my testimony that obedience brings blessings, especially when our obedience is based on our love of God and our fellowman. Those blessings include happiness while we are here on Earth, and joy in the eternities.
About Delisa Hargrove
I am a member of The Church of Jesus Christ of Latter-day Saints. I have moved 64 times and have not tired of experiencing this beautiful earth! I love the people, languages, histories/anthropologies, & especially religious cultures of the world. My life long passion is the study & searching out of religious symbolism, specifically related to ancient & modern temples. My husband Anthony and I love our bulldog Stig, adventures, traveling, movies, motorcycling, and time with friends and family.