As if it isn't already hard enough to leave my family for a month while completing a necessary military training a thousand miles away, add on the decision to move my family a thousand miles in the other direction to be close to our families and receiving an autoimmune diagnosis for our four-year-old boy that would seem to add a little insult to injury, as we spent the last year and a half focused on the serious medical needs of our daughter.
Moving Home
When we left Utah, we told ourselves that we would never go back, for various reasons. It was a place that we just didn't want to be and a place that we never though we would return to live—until I received a call inviting me to apply for a job that would put us within one to five hours of the majority of our family members, which would be helpful with our daughter and her medical needs.
Our youngest came five weeks early and, to our surprise, was immediately diagnosed with Trisomy 21, better known as Down syndrome. She was born with an imperforate anus, meaning no anus formed, and three major heart defects. She had six surgeries in the first 13 months of her life to correct issues related to both. After a year and a half, we were in a routine that involved medicine, daily enemas, and therapies of different sorts.
The offer came around the time of my training in South Carolina, and the puzzle pieces started to come together. If I accepted this job offer, I would need to put our house on the market, provide my boss with enough notice to finish up some key tasks, and then work on finding a place to live in Utah. My wife would have to start the painful and tedious journey of finding new doctors for our youngest, who already had a host of amazing doctors and nurses who knew her case and knew of the strength and knowledge my wife possesses concerning the health of our baby.
Before I left for training, some friends in our ward stopped by to purchase a piece of furniture I listed online. In our short conversation, it was revealed that they were looking for a house to buy, so I asked if they wanted to come in and see ours. They purchased the house while I was at training and we closed without ever having to put it on the market. This story warrants an article of its own on God's timing and heavenly inspiration.
When discussing the decision to move away from the doctors and resources we had already utilized around our Kansas home, we came to the conclusion that the majority of what our daughter needed had already been realized and that it wasn't as big of a factor in returning to our mountainous home.
Autoimmune Disease Diagnosis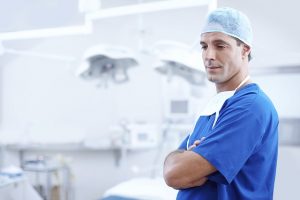 So there I was, a thousand miles from home, waiting for the results from our son's appointment with the gastroenterologist. I thought, "Hey, I can do this. It's just a diagnosis. It just confirms why he has had diarrhea and loose stools throughout his four years of life. It confirms his stomach pains. It will get us the necessary information to get him the medical help he needs." I took time off that day from the classroom instruction with my fellow Soldiers. My wife was told that our son does have inflammation, which is evidence of Inflammatory Bowel Disease, and that they would have to rule out Ulcerative Colitis or Crohn's Disease. Our son would have to ingest a "smart pill," which is a camera that travels down the digestive tract and takes pictures of his system. Since he is so small, they had to place it in his stomach with a scope while he was sedated.
After I hung up with my wife, I didn't know what to think and thought maybe I could handle all of this better if I just went back to class. Unfortunately, I didn't give myself enough time to process everything I had just heard and as I sat in class, running through the diagnosis over and over, I noticed the looks I was receiving from my fellow Soldiers, friends, and classmates. I was getting texts from them offering support and care, and my emotions started to get the best of me. My eyes began to water and the muscle in my throat began to tighten. An opportunity opened up for me to excuse myself from class, and I was met in the hallway by my course instructor, who released me for a little longer.
These classmates became my biggest support as I was essentially alone during this time. I felt helpless and overwhelmed, but because of them, I felt strengthened and included.
Our son exclaimed with a bit of excitement, "I think I pooped out the camera! The toilet is blinking!" The camera was flushed, and the corresponding box was delivered back to the GI to examine the images. I took more time off from class to discover that he was diagnosed with Very Early Onset (VEO) Crohn's Disease. VEO means that he was diagnosed under 6 years of age, which is rare. Crohn's is an inflammatory bowel disease that typically affects the digestive tract anywhere from the mouth to the anus but can present itself anywhere in the body. Our son's immune system, when turned on, doesn't know how to shut off and begins attacking the body. While ulcerative colitis affects the inner lining of the large intestines, Crohn's can affect any layer of the tissue and is present in the large and small intestines. This is how they diagnosed him with Crohn's, as there was evidence in both his large and small intestines.
My emotions again got the best of me as I walked to class. So instead of class, I went straight to the chaplain to process this information with a spiritual leader. To my disappointment, the chaplain was apathetic toward my emotions and was more interested in the differences in our religion. As a Baptist, he felt to tell me how "polar opposite Mormon doctrines compare to the Baptist faith," and in the same breath how chaplains are there to serve everyone because of religious freedom in this country. He continued to mingle in his aggression toward my faith with stories of the local church and missionaries, which he seemed to tolerate only "because of religious freedom." I had come to find some relief with prayer, but ended up feeling more trapped with worry.
My friends continued to offer their support, and while we were all of different faiths and backgrounds, we found strength and unity in our shared beliefs. God gave me some friends who were ready to lift and support one another during this class. Together, we did so for several others during this time.
The decision to move back to Utah became solidified at this point as our son would now have to receive medication infusions every eight weeks via IV, which would take roughly 4-7 hours each time. Juggling two of our babies with medical needs would likely prove to be too much for us to do without family close by.
Restoration of Blessings Ordinance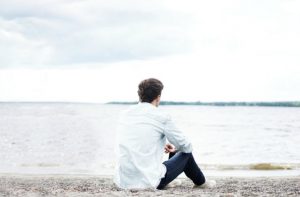 In light of these big decisions and a heavy medical diagnosis, we were looking forward to returning to the temple. The timing of our move was about in line with me being able to apply for the restoration of blessings ordinance. We turned in our letters to Church Headquarters and looked forward to the reply that would allow me to receive my temple and priesthood blessings again. Having these ordinances and ordinations restored before making this move to Utah would allow us to close a chapter of our life, and I would be able to continue to serve in Utah without having to work with new priesthood leaders.
We would finally be sealed to our sweet baby who was born out of the covenant and my wife and I could go to the temple together for the first time in years. I would be able to serve my family and others with the priesthood and we could have it constantly in our home. This would be a blessing in the midst of our current emotional burdens.
Our pain was increased when we received a response to our application that our request was not approved and that I would need to wait another year before applying for this special ordinance. We were devastated and our pain increased. It took several weeks before having enough understanding and perspective to realize that we are still on the path and still moving toward holier things. A little more time won't hurt and will probably do more to help. We will continue to learn how to rely on the priesthood and to invite the Spirit of God into our lives.
This means that I have to work with a new bishop and stake president in Utah, but maybe there is some design to that as well. Maybe our return to the faith will be an inspiration for others in our new home. Whatever the reason for us having to wait, we will not just wait, but prepare for that special day.
Back in Utah
We've made it to Utah. I started my new job, the kids have seen a good majority of their doctors, and we have been able to see several friends and family. While we are still working out a very painful living situation, we are seeing some light at the end of that tunnel. There are some things that we are enjoying and things that we are working through, but we know that they Lord has guided this process and we continue to rely on our Savior and the Holy Ghost.
The experiences that we are having are not out of the ordinary. They are the conditions of mortality. They are things that can teach us to lean on spiritual things, to rely on the Savior, to choose Him in every circumstance. They serve as a reminder that "the sufferings of this present time are not worthy to be compared to the glory which shall be revealed in us" as we follow Christ.
I reflect on the blessings that God has given us. We have three beautiful children who are conquering life's challenges one day at a time; children who are responding well to surgeries, medication, and inconsistent routines. We are blessed to have children who are learning to love the Lord through prayer, faith, and smiles.
About Rory Mele
Rory is a recently returned member of the restored Church after years of semi-activity and excommunication. He is a husband and father to three, and an advocate to his infant daughter with Down syndrome, congenital heart defects, and other disabilities. He gained a love of writing as a trained Public Affairs Officer for the U.S. Army, and a love for the plain and simple doctrines of the Church through enduring hard things.
Twitter •