I had the opportunity to have lunch with another autism mom recently. It was awesome! I love how much we learn from each other and how supportive it is to have another woman who knows exactly what life is like at my house. We struggle because we don't have autism, but our sons have high-functioning autism — and the differences in how our brains work make it hard for us to know what they need sometimes. Yet love for each child motivates everything we do.
God Loves Your Child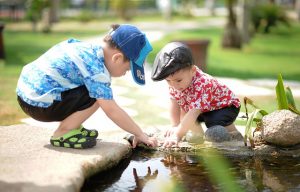 As we spoke, my friend said something that really struck home with me and it's what inspired this article. She said that she often prays just wishing the Lord would tell her that He loves her son and is aware of what he needs. She feels lost because she has taken him to four doctors who are supposed to diagnose autism and all of them said that he didn't have it.
These are the kinds of doctors you must wait months to get into and whose process takes months to complete. All of them said he doesn't have autism but that he suffers from other things that just don't make sense. Things like oppositional defiant disorder (ODD), etc. If you knew this kid, you would understand how off it seems for him to be labeled as defiant. Then, finally, a couple of months ago, they found out he actually has high-functioning autism. In fact, they put him in the same school my son is in because they were following a hunch. The whole process has left her emotionally exhausted and convinced that somehow she has fallen though the spiritual cracks.
Your Child Needs You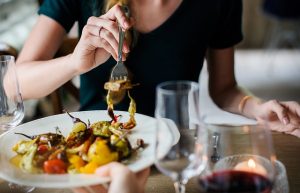 I totally have been there, and as she spoke, I realized just how much she loves her son. To work for so long, to face rejection so often, and to keep searching for answers takes deep dedication. Her son is 14 now and newly diagnosed. But she worried that God may have forgotten him. You and I know differently, but when you are in the thick of things, it's hard to see through the fog. I'm here to tell you that God does love her son — and He loves your child too.
One of the greatest blessings in life is good parents. My friend is living proof that God loves her son! Her tenacity, determination, and willingness to sacrifice to find the real solutions is extraordinary. It reminded me of the priesthood blessing I was given soon after I had to pull my son out of school. In the blessing, the Lord told me that He had paired my son and me up because I had gifts that would help my son overcome his weaknesses. It was a pivotal moment in my life as a mother.
You Aren't Alone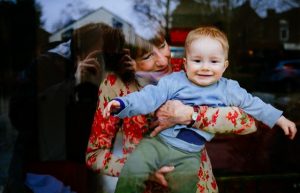 Then, yesterday, I ran into a sweet and vibrant grandmother at Target. Her autistic grandson was in the shopping cart with her, and he and my dog hit it off! We got to chatting and I found out that she was searching high and low for the best ways to help her grandson. She poured her heart out about how much she loves this boy, but that he has great challenges. Autism parents are like instant family, so she and I shared way more than we would have normally.
As we talked, I realized two things. Number one: another of the greatest blessings we can have in life are grandparents who love us. Two: God had intended us to meet. All the stress of the last few years, my challenges and worries, were being mirrored by this woman. But I was several years ahead of her in the process, so I had the resources she needed. She left with a lot of new information, and I floated home so happy that we had met.
I'm So Grateful
I am so glad to have a chance to be on this autism adventure. I do not love the hard parts. But I do love the moments of sisterhood and support I find with other autism moms and grandmas. I have learned so much about God and how much He loves and plans ahead for His children. Last week's article, "The Gift In Autism," is a more in-depth look at the details of God's plans for His children. It overwhelms me with love and gratitude for Him because I know that He loves my child even more than I do, and that there is a reason for everything we are going through.
If you are facing similar overwhelming circumstances or if you just wonder if God loves your child, I testify that He does. God sees us — the real us. He knows who we were before we came here, and who we will be when this Earth life is over. He knows we can and will overcome all of our challenges. He places friends, professionals, and opportunities in our lives to help shape us and help save us when we need them.
I am so grateful that I know He loves me.
About Abby Christianson
Abby is capable and caring. She is learning more about Autism and parenthood every day. Having completed training to be an RBT (Registered Behavior Technician) for ABA therapy she is beginning to understand her son. And even though she is the first to admit she makes a lot of mistakes, she is so grateful to be on this journey. She comes from a family with many autistic members. She invites us to join her, as she shares her adventures. She wishes to emphasize that Autism is a difference not a defect. If you or a family member have autism, Abby wants you to know that the challenges can be overcome, and there are blessings in autism. You or your loved one are not sick or broken. Together we will teach the world this new language.
Twitter •