There's probably nothing worse than seeing your own child struggle, whether it's with health-related issues or with emotional or spiritual pain. But perhaps one of the most difficult challenges to witness is when our children struggle with things that could have been avoided simply by making a different choice.
I remember back when my daughter was in tenth grade and making choices that weren't exactly the greatest. As a parent, I knew that if I didn't put a stop to her actions at that point in time, her choices would ultimately change the course of her life and the person that she would eventually become. And although ultimately she's free to choose what she wants in life, teenagers need guidance.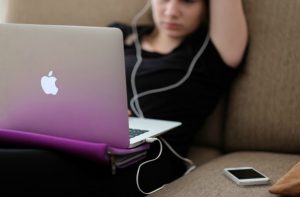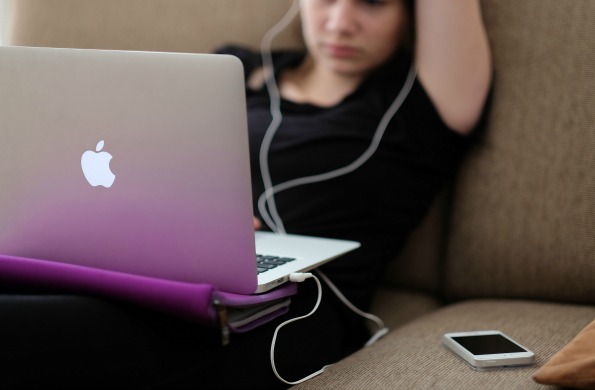 My daughter had made some friends who didn't share the same values and standards that we taught in our home. As a result, my daughter started to drift away from our teachings of The Church of Jesus Christ of Latter-day Saints. She no longer found joy in going to church, nor did she want to participate in church activities. My daughter also wanted to drop out of seminary. I knew something was wrong and decided that it was time for a check on her social media accounts. Upon checking her accounts, I discovered that when she was hanging out with her friends, she wasn't where she claimed to be and wasn't making wise decisions. The choices that she was making weren't horrible choices, but they were choices that would eventually lead her down a path that would alter the outcome of her life drastically.
After a lot of thinking and consideration for my daughter and her feelings, and after even more time spent praying, I came to the conclusion that she needed to be punished for her choices because she had violated my trust. I decided that her punishment needed to be fitted to her actions. And since my daughter violated my trust, I decided that she had to rebuild my trust in her — and to rebuild my trust, I couldn't ground her from her friends. I wanted so badly to ground her from them, but I knew that it would cause problems.
Instead, I took away opportunities. My daughter was no longer allowed to walk home from school with her friends. She was no longer allowed to hang out with them at their houses after school or go places with them unsupervised. She could, however, hang out with her friends at our home and go to their homes for special events. She could still go places with them provided it was supervised or a school or church-sponsored activity. But I never actually grounded her from her friends because I wanted my daughter to understand that her friends weren't the problem, but rather the choices that they were making when they were together. I also decided that her punishment needed to last for the entire year to give her time to rebuild my trust in her. And although that amount of time seems like a harsh punishment, I know the stubbornness of my child and I knew that she needed time to mature so that she could be better prepared for decisions that she'd eventually have to make outside of our home.
Again, I wanted so badly to just ground my daughter from her friends and to make her choices for her, but I knew that I couldn't, because what good would that do? And what would she learn if I did that? Throughout the journey of raising my children, this has been the most difficult concept for me to accept. Sometimes I want so much to tell my children that they can't make a certain choice or that they can't hang out with a certain friend. But ultimately, it's not up to me to pick my children's friends, nor is it up to me to make their choices for them. It's their agency, not mine. In 2 Nephi 2 of the Book of Mormon, we learn how we must have opposition in all things and how our agency is essential for our progression in God's plan. We are taught that because of the fall of Adam, we have been given the gift of agency so that we might choose good over evil. If we didn't have opposition in all things and agency, we would never experience sorrow and pain when we make a wrong choice, nor would we experience joy and happiness when we remain on the righteous path. And because we were redeemed from the fall of Adam, we are free to choose. 2 Nephi 2:14-15 & 25-27 reads:
14 And now, my sons, I speak unto you these things for your profit and learning; for there is a God, and he hath created all things, both the heavens and the earth, and all things that in them are, both things to act and things to be acted upon.

15 And to bring about his eternal purposes in the end of man, after he had created our first parents, and the beasts of the field and the fowls of the air, and in fine, all things which are created, it must needs be that there was an opposition; even the forbidden fruit in opposition to the tree of life; the one being sweet and the other bitter.

25 Adam fell that men might be; and men are, that they might have joy.

26 And the Messiah cometh in the fulness of time, that he may redeem the children of men from the fall. And because that they are redeemed from the fall they have become free forever, knowing good from evil; to act for themselves and not to be acted upon, save it be by the punishment of the law at the great and last day, according to the commandments which God hath given.

27 Wherefore, men are free according to the flesh; and all things are given them which are expedient unto man. And they are free to choose liberty and eternal life, through the great Mediator of all men, or to choose captivity and death, according to the captivity and power of the devil; for he seeketh that all men might be miserable like unto himself.
This concept not only applies to us, but our children as well. As much as we feel the weight of our children's struggles and poor choices at times, we can find comfort in knowing that God gave us agency so that we can grow and become the person that He wants us to be. We can also find comfort in knowing that the weight of our children's trials are lifted through the Atonement of our Savior, Jesus Christ. Alma 7:11-13 reads:
 And he shall go forth, suffering pains and afflictions and temptations of every kind; and this that the word might be fulfilled which saith he will take upon him the pains and the sicknesses of his people.

And he will take upon him death, that he may loose the bands of death which bind his people; and he will take upon him their infirmities, that his bowels may be filled with mercy, according to the flesh, that he may know according to the flesh how to succor his people according to their infirmities.

Now the Spirit knoweth all things; nevertheless the Son of God suffereth according to the flesh that he might take upon him the sins of his people, that he might blot out their transgressions according to the power of his deliverance; and now behold, this is the testimony which is in me.
Although our children have agency and are free to choose for themselves, we as parents can guide and direct them and help them choose the path that will bring them long-term joy, happiness, and eternal life. We can teach our children skills that are necessary for their salvation. First, we can teach our children about our Savior and His atoning sacrifice for us. Second, we can teach them about the gift of repentance so that when they do make a mistake — and they will — they will know how to become clean again so that they can stand in the presence of God. Lastly, and probably most importantly, we can teach our children to pray. We can teach them the importance of talking to our Father in Heaven and turning to Him in sacred prayer. We can teach our children that our Father in Heaven is always there and that His love for them is unconditional regardless of the mistakes they make.
Robert D. Hales, a former member of the Quorum of the Twelve Apostles, taught us that we can't pray away another's agency. This includes the agency of our children, but we can pray for our children. We can pray for our children and for the inspiration to guide them, just as I prayed for my daughter. As parents, we can also step in and redirect our children in extreme cases where their safety is a concern. We can't take away their agency, but we can guide them and help them make better choices. And although I couldn't take away my daughter's agency or force her to choose certain friends, I could teach her and direct her. I could get to know her friends and love and accept them. I could help her understand that her choices needed to change, not her friends.
As that year progressed, an interesting thing happened: we saw great blessings as my daughter made better choices, her interest in participating in church and attending seminary returned, and she got good grades in school. In addition to these blessings, my daughter found greater joy in participating in church activities. She went on to earn her Young Womanhood Recognition Award and her Honor Bee, she graduated from seminary, and she graduated with high honors from high school and earned several scholarships. Today she is in college and finds great joy in attending her singles ward and institute, and serving others.
I assure you that as you turn to God, the weight of your children's trials will be lifted and blessings will come!
About Marie Yvonne
Marie Yvonne is a motivational and devotional speaker for teens and young adults. In her devotionals, she shares her personal testimony and journey of learning to accept herself as God created her. Her journey can also be found on social media and her personal blog and website, TheConfidenceToShine.com.