In Relief Society a few weeks ago, we were talking about titles that we all have as women: "Wife. Mother. Sister. Daughter. Friend." The list went on and on.
Then someone raised their hand and made a comment that honestly — and I know this sounds dramatic, but it's true — changed my life.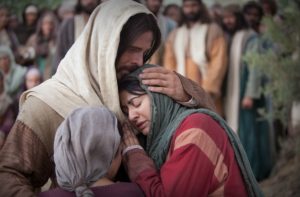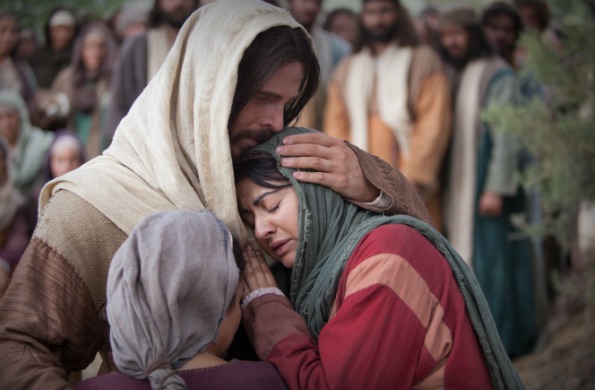 "The only title that matters," she said, "is child of God. Spouses can leave us. Parents can abandon us. Friends can betray us. But the one thing that will never change is that we are children of God."
That upcoming week, my life fell apart. I won't go into details because I think this can apply to various situations in our lives, but it felt like everything I thought I knew about life was wrong; like the ground had been completely ripped out from under me.
I thought that if anything like this were ever to happen to me, I would break down. I thought I might die, or at least be unable to function. I thought I'd never get out of bed again.
But I'm still standing. It hurts so badly — more than I knew it was even possible to hurt — but I'm surviving. I'm living and breathing and moving forward knowing that no matter what happens, everything will be alright.
And it's all because even though nearly everything I thought I knew feels like it has been completely turned on its head, the one thing that never changes is the only thing that really matters: my relationship with God and status as His child.
13 Sing, O heavens; and be joyful, O earth; and break forth into singing, O mountains: for the Lord hath comforted his people, and will have mercy upon his afflicted.

14 But Zion said, The Lord hath forsaken me, and my Lord hath forgotten me.

15 Can a woman forget her sucking child, that she should not have compassion on the son of her womb? yea, they may forget, yet will I not forget thee.

16 Behold, I have graven thee upon the palms of my hands; thy walls are continually before me.
In a world that is constantly changing and feels more unsure and unstable by the minute, the one thing that is always secure is the gospel of Jesus Christ. Our Savior never betrays us, forgets us, or turns His back on us, even when we turn our backs on Him. We are loved immeasurably by the One who knows us best; the One who knows our flaws, our struggles, and our deepest wounds. No matter what we've done or where we are or how far we've strayed, Christ will come to us and help us if we allow Him to.
Elder Donald L. Hallstrom said:
"Jesus Christ is the rock upon which we must build our foundation. . . . This is not new doctrine. In one form or another, all of us understand it. Why, then, is it so difficult for many of us to live it?

Well, simply stated, it needs to get from our minds to our hearts and to our souls. It needs to be more than what we sometimes think or even what we sometimes feel—it must become who we are. Our connection with God the Father and His eternal plan, and with Jesus Christ, His Son and our Rock, needs to be so firmly established that it truly becomes the cornerstone of our foundation. Our identity then becomes first that of an eternal being—a son or a daughter of God—and of a grateful receiver of the blessings of the Atonement of Jesus Christ.

We can then securely build other righteous identities upon that foundation because we will know which are eternal and which are temporary and how to prioritize them."
In my life, when things have been tumultuous, Jesus Christ is the One I can turn to. He is the foundation of my life, the core of my identity. Because I have made Him my priority, I have been able to get through rough patches of my life — which seem basically constant, to be honest — without falling to pieces.
And even when I do, He is there to pick up every last piece and put me back together again — always even better than He found me.
Joseph B. Wirthlin once gave a talk about having deep spiritual roots. He compared a palm tree to an oak tree, explaining that while palm trees are beautiful, their roots are so shallow that they often don't withstand storms or major gusts of wind. Oak trees, on the other hand, have roots so deep that it's near-impossible for storms to knock them down.
When the roots of our lives are embedded in the Savior and His gospel, the storms of life cannot knock us down. They may snag a branch or two, or leave us a little cracked and broken, but they won't destroy us.
I've learned that in life, there are no guarantees when it comes to our plans. Our loved ones get sick, people let us down, and situations that seemed so promising totally fall through. Life is beautiful, but it's also heart-wrenching and full of suffering.
How grateful I am that amidst all of that pain and chaos of life, we have one thing — and one thing only — that is a sure thing: the Lord and Savior Jesus Christ's love for us. He never changes and He will never let us down. He never breaks His promises.
He is everything to me. I am eternally thankful for His endless love and infinite goodness.
So please, if you aren't there already, make every effort to get to know Him. He is the best friend you could ever have, the greatest supporter and confidant. Study His words. Learn about His life. Talk to Him and get to know Him so that you can more fully feel His support in the good times and especially the bad.
It is so worth it.
About Amy Carpenter
Amy Carpenter is the site manager and editor for LDSBlogs.com. She served a full-time mission for The Church of Jesus Christ of Latter-day Saints in Denver, Colorado, where she learned to love mountains and despise snow. She has a passion for peanut butter, dancing badly, and most of all, the gospel.
Twitter •