Almost a year ago, my daughter had surgery to fix a hammer toe that was a direct result of unlucky genetics and wearing flip flops. What was supposed to be a basic surgery with a simple recovery turned into anything but! The doctor was hopeful that he'd be able to fix her toe without having to put a temporary pin in that would stick out the end, but this was not the case. Not only did she need the pin, but she also had setbacks in her recovery — setbacks that included infection, a fall, and healing that was slower than usual.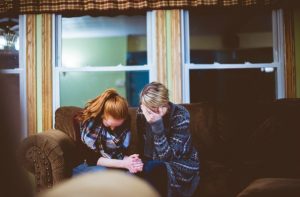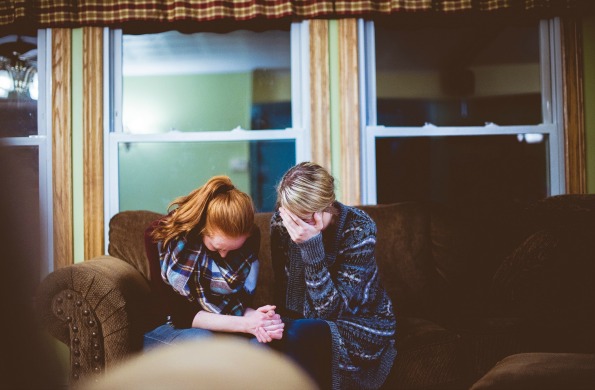 The first night following the surgery was a difficult, long night. My daughter Jaycee was in extreme pain regardless of our efforts to minimize her suffering. Not only was she in extreme pain, but her medications were causing her to have an upset stomach. With the help of her amazing doctor, by the end of the next day we were able to gain control over her pain. The next few days brought on a new challenge as infection had set in and prolonged Jaycee's recovery, despite our best efforts to avoid it.
The original plan was to have Jaycee return to school a week after her surgery with the use of a scooter. Jaycee's stitches were scheduled to go be removed two weeks after her surgery, and the pin at the three-week mark. She'd begin walking at the six-week mark with the help of crutches, and by graduation she would be able to wear a regular shoe. That was the plan, but none of it happened that way because of the infection that had set in less than a week after Jaycee's surgery. And shortly after returning to school, Jaycee suffered a fall that bumped her pin, causing pain, bleeding, and more swelling. The pin quickly became nothing but a nuisance, always in the way and causing pain — much like trying to walk with a pebble in your shoe. Not only was it uncomfortable, but there was no way to adjust it. Instead, Jaycee had to learn to adapt to this pin.
The setbacks were frustrating for Jaycee! She wanted nothing more than to walk to the podium to receive her high school diploma — riding a scooter wasn't exactly the way that she had pictured this once-in-a-lifetime moment. As we prayed for Jaycee, little by little we began to see improvement. A month after her surgery, Jaycee's stitches were removed, and at the six-week mark, the pin was taken out. At about the ten-week mark, Jaycee got permission to begin walking with the help of crutches. Finally, the week before graduation, Jaycee took her first steps without crutches — and on graduation day, she walked to the podium to receive her diploma. And although she couldn't wear regular shoes and had to wear a walking boot, she achieved her goal.
Suppose for a moment that Jaycee could have avoided the pin by not wearing flip flops as a young child. Would it have made a difference? Perhaps. She needed the surgery regardless because of her genetic malformation, but by removing the flip flops, it might not have been as severe. But little did we know that her shoe of choice would become like walking with a pebble in a pair of tennis shoes — that it would later cause pain and discomfort that could have been avoided by simply removing the pebble (or in Jaycee's case, her flip flops).
How often do we walk around with a metaphorical pebble in our shoe? Do we notice it? Or do we walk around with slight discomfort, shaking and kicking the pebble from side to side, unaware of the major blister that it will later cause — a blister that could have been avoided by taking time to simply remove the pebble? Sometimes throughout our lives, we do things that we think won't have repercussions later in life, but they do. And those little things that are like a pebble in our shoe later become a blister because we never took the time to remove it.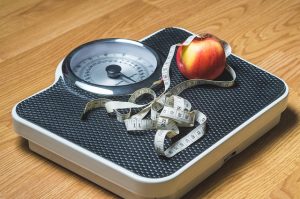 For example, our unhealthy eating habits become like a pebble in our shoe. Although we know that what we're doing is wrong, we still keep walking on that pebble that later causes a blister — or in this case, our unhealthy eating and lack of exercise later cause heart problems, diabetes, or a stroke, all of which could have been avoided had we had taken the time to remove the pebble by making healthier choices. This not only applies to our physical needs, but to our spiritual, emotional, and mental needs. And although some trials can't be avoided altogether, the blister can be lessened by being spiritually and emotionally prepared.
Perhaps the pebble that causes the largest amount of pain and the biggest blister is that of a tiny, unnoticed pebble that forms a wedge between us and God. Oftentimes the choices that we make draw us away from our Heavenly Father, forming a hypothetical hole in our shoe that allows a larger pebble to enter — that larger pebble being Satan. We become deceived, making excuses for this pebble, thinking that we'll just kick it out — only we just end up moving it around for our temporary comfort. We often think, "It's only a little white lie." Or, "It won't matter just this once, as long as I don't do it again." Or thinking, "Nobody will know." 
In the New Testament, 2nd Corinthians 12, we learn that the Lord gives us weaknesses that we might triumph over them. Paul shares his testimony of his struggles and weaknesses while teaching the people of Christ. He shares his testimony of how he had a thorn in his flesh that would prevent him from overcoming his trials and from being exalted above measure. The thorn, being that of Satan, kept Paul from being exalted by God through the eyes of the people that he preached to. If things would have gone perfectly smooth for Paul, the people would have been more receptive to his ministry. But because things weren't always great for Paul, Satan became that of a thorn in Paul's side that scared away the faint-hearted, thus preventing them from fully committing themselves to Christ. 2 Corinthians 12:7-9 reads:
7 And lest I should be exalted above measure through the abundance of the revelations, there was given to me a thorn in the flesh, the messenger of Satan to buffet me, lest I should be exalted above measure.

8 For this thing I besought the Lord thrice, that it might depart from me.

9 And he said unto me, My grace is sufficient for thee: for my strength is made perfect in weakness. Most gladly therefore will I rather glory in my infirmities, that the power of Christ may rest upon me.
Paul called upon the Lord three times to remove the thorn from his side so that he could better minister to the people. He knew that as long as the thorn of Satan would buffet him, or strike him, that the people wouldn't listen. So he asked God to remove it from his side so that he could be made strong in his weaknesses and so that the power of Christ would be upon him.
Just like the thorn from Satan became a problem for Paul, the pebbles in our shoes can cause problems for us. Paul had to temporarily stop his ministering and call upon God to remove the thorn so that he could be made strong — and even though Paul's affliction wasn't removed, he was strengthened. We can learn from Paul's example in our own life as we face adversity. If we simply take the time to remove the pebbles in our shoe, call upon our Heavenly Father and our Savior, and repent of our sins, we can lessen the adversity that we would face far more than if we kept the pebbles in our shoes. We will also find everlasting comfort as the adversity is lessened because we took care of our weaknesses before they formed a blister in our life. Former member of the Quorum of the Twelve Apostles Joseph B. Wirthlin said:
"If we approach adversities wisely, our hardest times can be times of greatest growth, which in turn can lead toward times of greatest happiness" (Joseph B. Wirthlin, "Come What May, and Love It," October 2008).
I testify that as we remove the little things — the pebbles in our life that cause us discomfort — we'll draw closer to God and gain strength spiritually. I testify that this strength will aid us in larger trials that are unavoidable, but for our own good. And I testify that if we have metaphorical blisters that need to be healed, we can turn to our Savior, Jesus Christ. I testify that He will heal us and make us whole again, and we will have great happiness. 
About Marie Yvonne
Marie Yvonne is a motivational and devotional speaker for teens and young adults. In her devotionals, she shares her personal testimony and journey of learning to accept herself as God created her. Her journey can also be found on social media and her personal blog and website, TheConfidenceToShine.com.