As I was writing in my journal recently after Collette clocked into work (she works from home on the phone/computer), I overheard a second or two of some very muffled comments about the concept, "Oh, yeah, my last name is Pulsipher now!" I could hear the smile on her face as I heard her make the correction on the call. I beamed and my heart had a sudden burst of peace and joy with that wonderful reminder of her commitment to me and to her eternal covenants, especially the covenant of our marriage.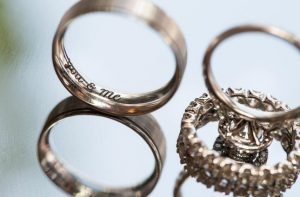 For the last few days (i.e., the first few days of our marriage), yes, there has been the typical twitterpated expressions of "I love you. I love you more! I love you most!" with the "Get a room, you two!"-frequency of kissing and cuddling. But having been married twice now, with Lorraine's passing in October last year, and having now been married to two empaths (myself being one as well), I believe there is something much deeper and more wonderful that has come much more quickly in both relationships than many couples experience. God has blessed us in our courtship and marriage with something that I wonder if most couples only dream of.
This whole time, since we met on leap day up to now, after our sealing in the Payson Temple, Collette and I have prayed for and been enabled by God to have an amazing depth of safe, vulnerable, transparent communication, both verbal and empathic. This has allowed us to establish a spiritual and emotional bond unlike any I've ever heard of anywhere in or out of the Church, except my first marriage with Lorraine. (With her, the process was the same in principle, but different because of her unique different spiritual energy or "signature," if you will.) Either way, I reverently witness of the tender mercies of the Lord in leading me to another woman who has empathic and spiritual senses that I believe are like no one else on this side of the veil.
I know Collette and I have been recipients of the blessing described in one of the final scenes in The Wedding Singer. In it, Rosie has some good advice for Robbie. She says,"Robbie, you'll know when you meet the right girl, because it's not how you feel about her — it's how she makes you feel about yourself." While both of those things are important, there are so many reasons why Collette and I fill both of those roles — how we feel about each other and how we make the other feel about themselves — wonderfully, beautifully, and emphatically.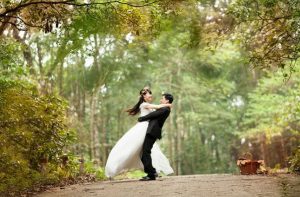 One that comes to mind is a sweet, tender memory of one of the nights near the time when she first told me she loved me. We were having a deep conversation about spiritual connection and what makes us tick. At one point she began to search my eyes, appearing as if to find some part of me that mortals words cannot describe, and with wide eyes told me that for a brief moment she could see me as God sees me. She said, "Oh, Paul! You are such a beautiful man!" I could feel the charity and energy coming straight from her heart and felt her words and her heart much more deeply than I heard what she said. In that moment, I could feel the same thing about her. I knew and understood, without the slightest shadow of hesitation, the deep, exquisite, abiding power and beauty of the God-made woman she is. Since then, there have been many moments where I have been able to say, with the same intent as Julie Lee's I See You podcast and James Cameron's Avatar, "I see you." It makes the marriage covenant so much easier to nurture and enjoy.
I understand twice as well now why the eternal marriage covenant is the crowning ordinance of the gospel of Jesus Christ. The true importance of eternal covenants with God, especially the marriage covenant (the only one of our eternal covenants involving three people!), is something that cannot be overstated. As the scripture on the inside of our wedding rings reads (Alma 26:16):
"Therefore, let us glory, yea, we will glory in the Lord; yea, we will rejoice, for our joy is full; yea, we will praise our God forever. Behold, who can glory too much in the Lord? Yea, who can say too much of his great power, and of his mercy, and of his long-suffering towards the children of men? Behold, I say unto you, I cannot say the smallest part which I feel."
And anyone who has felt the grace of mercy of Jesus Christ as Collette and I have will never be able to say the smallest part which we feel, because His peace "passeth all understanding" (Phil 4:7). As the lyrics to one of my favorite songs, "Crazy Beautiful" by Andy Grammar, says, "Isn't she crazy beautiful? Isn't she strange, strange and wonderful? I think I love her more than I even understand."
The bond we experienced on our honeymoon at Zermatt in Midway brought that even further. It's a really good thing we are both empaths because if we weren't, I think it would be quite frustrating having to use just words to communicate how we feel. It is with immense gratitude to God that I consider the blessing we have of empathic communication from heart to heart.
I'm grateful that my wife puts Jesus Christ and her covenants with Him first, even ahead of me, because when you make Christ and your eternal covenants with Him the center of your life, He enhances every righteous endeavor you make and turns it into something far better than it could ever be without Him. He has strengthened our courtship more powerfully and quickly than I imagined possible because of our vice-grip on the iron rod and our commitment to make our connection go three ways: between each of us and our Savior and Redeemer. The importance of such a covenant cannot be overstated.
About Paul Pulsipher
Paul served a mission in the then Canada Toronto West Mission and moved to Utah after living for ten years with his late wife, Lorraine, in Hamilton Ontario before her passing in 2019 and recently remarried in the Payson temple to his beloved Collette. He loves missionary work, piano, blogging (you can find his personal blog here!), deep spiritual conversations with friends, and hosting his podcast, Stepping Into Freedom. He can solve a 5x5x5 Rubik's cube, and puts a lot of time into gospel scholarship.