This post is part one of two (part two is to be aired next week) written by Elisabeth Reilley of backintohisfold.blogspot.com.
My name, Elisabeth, is the germanic variation of the Hebrew name, Elisheva (אלישבע). The meaning of my name is translated roughly to "consecrated to God" (we can do a Hebrew lesson later). This name, let me tell you, has proven to be the most beautiful, sacred aspect of my life.
God has been far kinder to me than I will ever deserve. Certainly, when I am in the celestial kingdom, I will be even more humbled having a full understanding of what all He's done on my behalf. I need to acknowledge that before I start this story. God is so merciful.
I was born into the Church. My mother's a descendant of Danish pioneers who came to America with nothing but faith and then walked across the country to help settle Utah and build up the Church. My dad, a marine descended from Irish immigrants, converted to the Church when he was about 23 years old. I was raised with stories of brave, faithful people who were continuously brave in the face of adversity. I had a huge legacy to live up to and I told myself over and over again that if I ever came across opposition, I'd be brave like those who went before me, no matter what. Most importantly, I'd never abandon the faith that so many people suffered and died to build and defend.
My youthful vows of faith were rather short-lived. Due to many unfortunate circumstances, I spent my younger years in survival mode most of the time. As my need to survive increased, my exposure to the gospel decreased. My mother slowly slipped away from the Church for her own reasons, as many did. My sweet, hardworking dad was a single dad trying to make ends meet for his four young children during the recession, and, while he made sure our grandpa brought us to church every Sunday, had little time to do much else for us spiritually. With little understanding of what the gospel was actually about, I decided not to believe in the Church during my early teen years.
The First Reckoning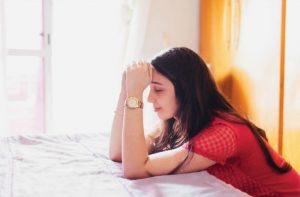 By the age of 17, I'd moved from a small, virtually Godless (trust me, visit there and you'll be using the same words!) town in Northern California to my hometown in Idaho, which was full of all walks of spiritual life, The Church of Jesus Christ of Latter-day Saints being especially prevalent. 17 was a difficult year for me. I was on the verge of adulthood and experiencing a deep depression and serious illness (then undiagnosed, so of course I was still being pushed way too hard and given too much flack for my exhausted state). I was terrified that I'd end up unfulfilled and useless. Moreover, I had no real relationship with any of my family for a million different reasons. It was a dark, hard time.
One night, around February of 2015, it had all become too much. Graduation was speeding towards me, the pressure from home was immense, and I had no idea what I was going to do. Enough was enough. I'd been under so much pressure and I felt so hopeless that I decided to end it all. I'd been dealing with suicidal thoughts for years, almost a full decade, and that was the night I broke. I laid in bed that night actively formulating exactly how I was going to kill myself. A thought entered my head to say a prayer, and I quickly dismissed it. It's just my brain trying to survive, digging into an archaic root of my being. Pay no mind, back to planning.
A second time, the thought to say a prayer came, a tug in the center of my psyche. Why would I do that? I don't even believe in God. That would be useless, nevermind awkward. And again, it's just my brain flailing its arms, trying to save its own life. Forget it. Finally, a third time, right when I'd figured out exactly what I was going to do to end my life, the thought to pray came again. It stood out from the rest of my thoughts in such a profound manner that I was almost afraid to ignore it anymore. "Fine," I thought, "I guess I'll pray. All it will do is prove once again that there is no God, and then I can get on with this."
I awkwardly stepped off of my bed, shaking a bit, and got onto my knees. I realized I'd forgotten what it was like to pray. I closed my eyes, bowed my head, and prayed, "Dear God…uhhh…or Heavenly Father, you know how I've been. I don't know if you're there, or if you'd even want to hear from me after everything if you are. I hope my praying to you doesn't make you angry. I'm just praying to see if you're still there, because I felt like that might be the thing to do."
Before I could finish the prayer or figure out what to say next, I felt the most real, distinct, comforting feeling I think I've yet felt. It was as though someone was kneeling by me, wrapping their arms around me in the most loving hug. For those of you who've experienced the Spirit before, you'll know what I mean when I say I heard the Lord tell me, I'm here, I'm listening. I'm here with you, I love you so much, I'm so proud of you. To this day, I can't say those words or remember that experience without tearing up or feeling overwhelmed by the Spirit confirming that He is still here, He does still love me, and He is most certainly still proud of me.
I crawled back into bed, abandoning my morbid plans, convinced that God was real enough for me. I spent the next two weeks investigating multiple religions and spiritual ways of thought. Inevitably, I found myself investigating the Book of Mormon. It felt good to read it again, and I decided to go to church for one Sunday to see how I felt. The Spirit was so strong that Sunday, confirming that my honest and humble question of the Church's authenticity was not in vain. The next Sunday, I found myself sitting in the chapel before stake conference. I felt the Spirit testify to me, "This is where you belong. You will raise your children in this church." From that day forward, I knew the Church was true and I was dedicated to living the gospel the best I could. God is so, so very merciful.
The Stumbling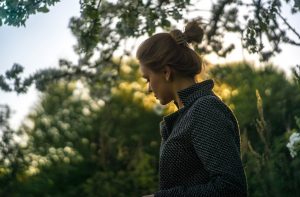 Yet despite God's mercy, I went on to waver. There'd been a couple of people in my life who made me feel like I wasn't being a good enough Saint for the silliest things like not preferring white, not believing certain things (which I'd later discover were debunked by general authorities) and, of course, tolerating certain people (basically anyone outside of the church). I found myself getting caught up in the "what-to-do's" rather than focusing on the gospel like I should have. I was so worried about accidentally doing something horrendously wrong or offensive to God that my eyes were off of Christ and onto the world, and I hadn't even noticed.
Soon, the time came where I was preparing to enter the temple. I was throwing myself into studies, but again searching more for "commandments" than I was actually searching for God. Looking back, I can tell you that what I thought was proper scripture study was really just me searching for more "me" in the scriptures, neglecting to remember I'm supposed to live my life like Christ. It didn't help that I was still facing endless criticism from particular parties about every single thing I did. I went into the temple feeling fear about my worthiness. I was filled with more anxiety than the Spirit.
I can honestly say that despite all of the losses, abuses, and fears I've faced in my life, the feeling I had when exiting the temple was the absolute worst of them all — and while I didn't know what I'd done to deserve it, I absolutely blamed myself. I was hurt. I felt like all of the "inspiration" I'd received up to that point had been meaningless, wishful thinking. I felt my identity as a beloved daughter of God torn away from me. While I recognize now exactly what sort of blessing was being brought about by this temple trip (and that it continues to prove to be the catalyst for massive blessings), I couldn't comprehend anything at the time other than the hell on earth that had possessed my heart. We often can't see anything else aside from the trial we are in while we are fighting through it.
After a month of internal battles, I decided to step away from anything concerning God or religion. I wasn't going to think about being a spiritual being, or God, or what would happen after death, or what was right and wrong. I was just going to do whatever brought me peace. At first, it was just a simple breather. Then, it turned into an indefinite break (which was compounded by new, rather extreme illness symptoms making it a hassle to really go anywhere). The pushback from others for me taking a break brought out my porcupine spikes, and eventually, I'd determined I no longer wanted anything to do with the Church and eventually resigned altogether thanks to certain pressures and circumstances.
At first, my exit was peaceful. I'd felt no disdain for the Church as a whole and I loved so many of its members. I even watched general conference out of habit and a desire to keep up with what would be happening in the lives of my friends. However, I quickly felt isolated and wondered if I could find friends with other people who might understand where I was coming from. This would prove to be a large mistake.
The "Ex-Mormon" community I'd stumbled into was full of obsessive, angry, hateful people. I can't tell you how seriously obsessed some of these people were. They'd made full-time careers out of bashing the Church and disrupting its members. They kept a finger on the pulse of the Church and its leadership at all times. My generally supportive attitude towards the Church was immediately frowned upon. Being completely inundated by a constant flow of negative attitudes towards the Church eventually turned me bitter, and soon I began to find myself drowning because of them.
To find out how Elizabeth made her way back to the gospel despite having her name removed and feeling hatred toward the Church, come back next week for part two!
About Guest Author

Twitter •