As you meet with the missionaries, you will probably be asked to do a variety of reading assignments. If you're unable to read, or to read well enough, these may make you feel uncomfortable. If you are using a screen reader to read this article because of literacy needs, you may already have found you can't read the Book of Mormon or Bible reading assignments.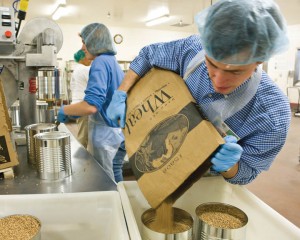 Let your missionaries know you can't read. Don't keep this a secret from them, even if you've worked hard to keep it a secret from everyone else. They can help you with the assignments so you are able to hear the scriptures read. The scriptures are also available in auditory form online. Then ask the missionaries to tell you about the Relief Society Literacy effort.
The literacy effort was introduced in 1992. It's an exciting 18-month program that will teach you how to read and write by using the scriptures. This is an inspired method. We are promised that when we read the scriptures, the spirit will be with us in extra measure to help us understand them. So, when you're learning to read by reading scriptures, you also have that extra measure to help you learn to read.
There is no cost for the program, but it requires a strong commitment on your part. Classes are held twice a week and you must study at home every day as well. Once you are baptized and are assigned home or visiting teachers, they will be asked to help and encourage you as well. For instance, they might help you with a homework assignment during visits. If your family can read, they too are asked to assist you. You don't have to be a member of the church to participate, but you will be learning scriptures and religion as you learn to read.
Students learn to read by learning words from the scripture, allowing them, at the end of the very first day, to read a short sentence from the scriptures. They also keep a journal. If they can't write, the teacher writes what they dictate, but once students learn a few letters, they write the letters they know and the teacher writes the rest. Students may also request help learning words they need to know, such as the names of family members.
You may have spent your life hiding your inability to read. Your teachers will not look down on you because you can't read. They will, instead, be excited and proud that you've taken the important step of asking for help. They will work patiently with you until you're successful. Once you know how to read, a whole new world will open up to you. You'll be able to find better employment, read to your children, and explore the riches of the gospel. While you can listen to the scriptures online, there is extra power in being able to read them for yourself, studying at your own pace and making notes of the scriptures that are most meaningful to you.
However, you needn't wait until you can read to continue your missionary lessons. Reading is not a requirement for baptism. Work with your missionaries to find other ways to complete the assignments, but do take advantage of the program offered by the church.
Read the stories of others just like you who have learned to read using this program in "I Have Hope in the Future for Me."
About Terrie Lynn Bittner
The late Terrie Lynn Bittner—beloved wife, mother, grandmother, and friend—was the author of two homeschooling books and numerous articles, including several that appeared in Latter-day Saint magazines. She became a member of the Church at the age of 17 and began sharing her faith online in 1992.