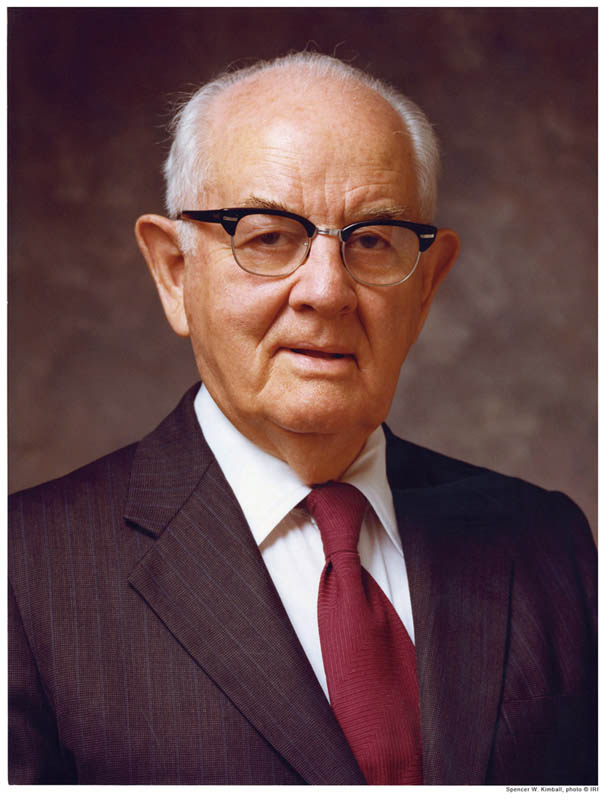 Spencer W. Kimball had shown a remarkable ability to accomplish did not come easily to him, but he practiced and practiced until he was proficient.
Such was the case when Spencer graduated from Gila Academy in 1914. He had every intention of entering the University of Arizona in the fall, but his father announced that instead, he would be called on a mission.
Instead of going to college, Spencer found work on a dairy and spent the summer and early fall working hard, earning the respect of his non-Mormon co-workers. In October 1914, he was called to the Central States Mission, headquartered in Independence, Missouri. A quarter of a century earlier, the Mormons had been driven out of the state under dictates of the vile and evil Extermination Order. Now Spencer W. Kimball was returning to that area as a Mormon missionary. Interestingly, his father, stepmother and one of his older brothers had all served there as well.
Under the direction of their mission president, they sought shelter from those families with whom they were trying to share the gospel. Needless to say, Spencer and his missionary companion spent many nights in uncomfortable circumstances.
I do love one instance written of in Teachings of the Presidents: Spencer W. Kimball:
While tracting in St. Louis he noticed a piano through the partly opened door, and he said to the woman, who was in the act of shutting the door in this face, "You have a nice looking piano."

"We just bought it," said the woman, hesitating.

"It's a Kimball, isn't it? That's my name, too. I could play a song on it for you that you might like to hear."

Surprised, she answered, "Surely, come in."

Sitting on the bench, Spencer played and sang, "O, My Father."

So far as Spencer knew, she never the joined the Church, but it was not because he had not tried.
I can clearly see the Lord shaping this young man for his future calling, that of prophet, seer and revelator. From the time he was born, his life was such that he was raised up in the gospel of Jesus Christ by parents lived as they taught. His own personality brought about the mastering of multiple skills, one of which actually got him through a door on his mission.
He fulfilled his mission honorably and returned home to Thatcher, Arizona where the next phase of his life was to begin. His beloved Camilla was about to come into his life.