Mormons are an industrious people. From the very beginning of earthly time, God encouraged Adam to take care of the Garden of Eden and the animals which resided inside it. Everything God is about is self-improvement. He wants us to learn, to grow and to become the spiritual giants He knows we can be.
President Heber J. Grant, the 7th called prophet, seer and revelator in this modern age, was known for his determination and persistence.
"When I joined a baseball club, the boys of my own age, and a little older, played in the first nine, those younger than myself played in the second, and those still younger in the third, and I played with them. One of the reasons for this was that I could not throw the ball from one base to the other; another reason was that I lacked physical strength to run or bat well. When I picked up a ball, the boys would generally shout, 'Throw it here, sissy!' So much fun was engendered on my account by my youthful companions that I solemnly vowed that I would play baseball in the nine that would win the championship of the Territory of Utah.

"My mother was keeping boarders at the time for a living, and I shined their boots until I saved a dollar, which I invested in a baseball. I spent hours and hours throwing the ball at a neighbor's barn, (Edwin D. Woolley's,) which caused him to refer to me as the laziest boy in the Thirteenth Ward. Often my arm would ache so that I could scarcely go to sleep at night. But I kept on practicing, and finally succeeded in getting into the second nine of our club. Subsequently I joined a better club, and eventually played in the nine that won the championship of the Territory. Having thus made good my promise to myself, I retired from the baseball arena."

President Grant later acknowledged that he had "partially wasted" the "hours and days and weeks and months" he had spent throwing a baseball against his neighbor's barn. He said: "I am impressed with the thought that I was not … engaged in the highest employment of which my nature was capable. … There was one thing, however, accomplished by my experience as a ball player, namely, the fulfilling of a promise made to myself." ("Chapter 4: Persistence," Teachings of Presidents of the Church: Heber J. Grant, 33)
President Grant was known for taking on anything he was not accomplished at and working at it until he perfected it. What did this prophet of God teach us, not only in word but in action as well? Persistence pays off. He believed we could accomplish anything we put our minds to . . . I happen to agree with him, completely.
I love to sing. I have a nice voice. Carrie Underwood has nothing to fear from me, but I have a nice voice. Problem is, I find musical notes to be a little elusive at times. So when I want to sing a song I have to learn it and then listen to it over and over, then sing it over and over and over until I have all the notes and intervals memorized. Once I have that accomplished, people think I come by it naturally. They don't believe me when I tell them I have to really, really work at singing.
We were put on this earth to perfect ourselves and that includes our talents and gifts, which God gave us in order to accomplish the purposes for which He sent us. Let's take the Osmonds for instance.
The Osmonds are hugely famous for their musical and entertaining skills and talents. Marie is shining on Dancing with the Stars, rehearsing hours upon hours every day to learn the two new dances and routines every week. This is not new to her or any other Osmond. From the time they began performing, rehearsal until it was perfect was their way of life. They became known as "one-take Osmonds." They became the tops in the music industry by being persistent.
Athletes must practice, practice and then practice some more in order to become the best at what they do, be it football, basketball, baseball, hockey or any other sport. They cannot just walk on to the field, court, diamond or ice and instantly excel at what they do. They have to learn the rules of the game, master the techniques of the sport and then practice until it becomes second nature. They have to learn how to take direction from their coaches . . . they become the best by being persistent.
By the same token, one who wishes to truly follow Jesus Christ must take up at that mantle and settle it comfortable on their shoulders. What does Jesus Christ want of us?
For behold, this is my work and my glory—to bring to pass the immortality and eternal life of man. (Moses 1:39)

— and —

Adam fell that men might be; and men are, that they might have joy. (2 Nephi 2:25)
Jesus Christ wants us to be happy. He wants us to excel. He wants us to live the commandments, abide by the principles, precepts and practices of the gospel. He wants us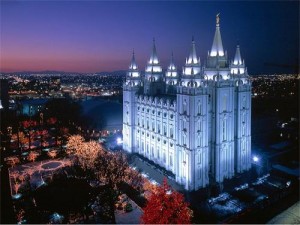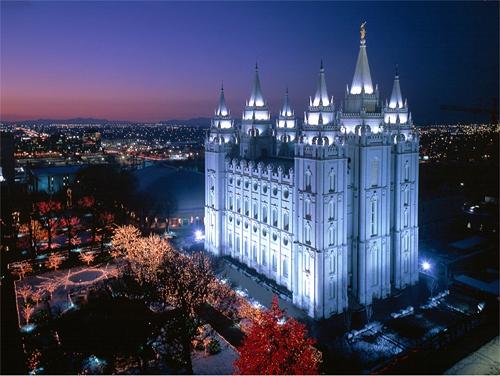 to be free of bondage of all types. Most of all, in living and exhibiting the charitable lifestyle of Jesus Christ we become a better, more loving people who reach out to others struggling, pull them to their feet and help them on their way.
President Grant said,
Trustworthiness, stick-to-it-iveness, and are the qualities that will help you to win the battle of life. ("Chapter 4: Persistence," Teachings of Presidents of the Church: Heber J. Grant, 33)
It really is as simple as that. Do not settle for where you are right now. Sit down, map out your hopes, dreams and fears. Foster those hopes, reach for those dreams and crush those fears. God wants you to be all that you can possibly be . . . for with Him, nothing is impossible.