Recently I've found myself contemplating my future should I outlive my husband. The truth is that he is not well and it is likely that I will survive him. It isn't a happy truth or a fact I care to look at too closely—nevertheless, it remains.
I could choose to ignore it and carry on like always—without a plan, like an ostrich with its head in the sand, as they say.
Or, I could face the problem, acknowledge it, and make a plan.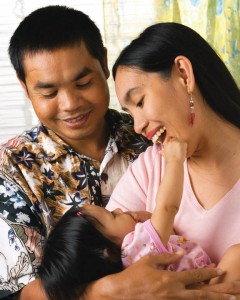 I would imagine, I would have a great deal more peace as I consider my possible future, and a lot more happiness and freedom to enjoy my today because of a good, solid plan.
Members of The Church of Jesus Christ of Latter Day Saints (or Mormons) have an advantage over much of the world because we are not left alone to contemplate our futures in a world that has turned so hatefully against the values we hold most dear.
We are blessed with a Prophet—the voice of the Lord on the earth today—and he leads and guides us and helps us to know the path that we should follow.
The scriptures speak of prophets as "watch[men] upon the tower" who see "the enemy while he [is] yet afar off" (http://scriptures.lds.org/dc/101/54#54 D&C 101:54) and who have "beheld also things which were not visible to the natural eye … [for] a seer hath the Lord raised up unto his people" (Moses 6:36.)
The Book of Mormon is another testament of Jesus Christ. It is filled with wonderful stories that teach and inspire. More importantly, it presents us with the Plan of Salvation and invites us to live our lives according to that plan.
President Boyd K. Packer said, "If you understand the great plan of happiness and follow it, what goes on in the world will not determine your happiness" (Ensign, May 1994, 19.)
Planning for possible outcomes in our lives can bring us peace. But reading and adhering to our Father in Heaven's plan of salvation can not only bring you joy in this life and eternal happiness in the world to come.