Many of us look upon others with envy. They seem to have everything we don't. And I don't just mean worldly possessions, that'll be a topic for another day. Rather, I mean, the stuff they've got going on inside of themselves.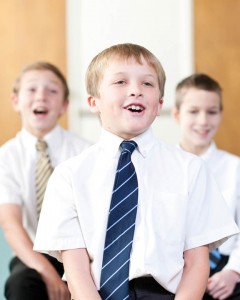 We all know someone who is good looking, confident, talented. But it isn't just those who appear to have it all that really do have it all. In fact, we all have it all. We are all children of our Heavenly Father. Do you know what that means? Each of us, in equal parts, is an heir to the Kingdom of God. He has bestowed upon us talents and gifts beyond our imagining. The key is, you have to find those gifts yourself.
For some people, the finding comes easy. For myself, singing was just something I always did. Being an 'obvious' talent, I quickly gained a reputation, even as a little girl as someone who could sing. It went with me wherever I went, and all that's needed is that I sing in church and people will notice my talent.
For others, they can go a lifetime without being entirely sure what their talents might be, or even if they have any. Or, they might have something, a secret hidden deep within themselves, that they guard and protect and don't share with anyone.
None of us would argue, though, that we all want to feel special. That our lack of feeling special can often lead to feelings of depression and general unworthiness. That is the opposite of what your Father in Heaven wants for you. He loves you. You are His child. There is nothing He wants more for you then for you to live up to your potential, the God-given talents and abilities he has bestowed upon you.
Today I issue a challenge. may not be musical, or artistic in any fashion, you may not be able to build store-quality furniture or do magazine-style up-do's. But I bet you have something special to offer the world.
Perhaps you have a talent for being kind, for reaching even the most withdrawn amongst us and helping them feel they belong. Perhaps you have a beautiful smile, that warms even the coldest heart and encourages it to melt just a little. Perhaps you are a wonderful mother or father and your children know, beyond a shadow of a doubt, that they are loved.
I want to share this video with you. It's proof positive that we don't have to look like much on the outside to have it 'going on' on the inside. I hope you will be inspired to believe in yourself. You should believe in yourself … Your Father in Heaven most certainly does.
http://www.maniacworld.com/Phone-Salesman-Amazes-Crowd.html