I don't know about you, but I like to make New Year Resolutions. I don't always me happier, they can sometimes make me less happy. When I don't do something just the way I had resolved to do it, then I can get really hard on myself and the result is something decidedly unhappy.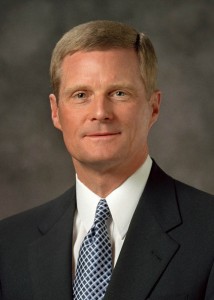 Yesterday I enjoyed a lovely day at Church. I'm a member of The Church of Jesus Christ of Latter Day Saints (or Mormon Church) and yesterday members of our Bishopric spoke to us. As often happens when I'm holding big questions in my heart, I got lots of answers at Church. The message, when all was said and done, was loud and clear: God wants us to be moving forward, even if the steps are small and uncertain.
We read, today, a talk by David A. Bednar, a member of the Quorum of the Twelve Apostles of the Church called "Clean Hands and a Pure Heart". The talk was primarily about the importance of not only keeping our actions free from sin, but also keeping our heart, or our intentions free from sinful thoughts. But for me, the talk was about so much more.
In his talk, Elder Bednar says "The gospel of Jesus Christ encompasses much more than avoiding, overcoming, and being cleansed from sin and the bad influences in our lives; it also essentially entails doing good, being good, and becoming better
Elder Bednar goes on to say:
"We will not attain a state of perfection in this life, but we can and should press forward with faith in Christ along the strait and narrow path and make steady progress toward our eternal destiny. The Lord's pattern for spiritual development is "line upon line, precept upon precept, here a little and there a little" (2 Nephi 28:30.) Small, steady, incremental spiritual improvements are the steps the Lord would have us take. Preparing to walk guiltless before God is one of the primary purposes of mortality and the pursuit of a lifetime; it does not result from sporadic spurts of intense spiritual activity."
This last was highly meaningful to me and has given me much to think about. Small, steady improvements have greater long-term value than sporadic spurts of intense activity. I'm going to have remember that in the days and weeks ahead as I press forward with my goals for self-improvement. I hope you'll join me in being more kind to ourselves and more forgiving of our mistakes. Our Father in Heaven loves us and is cheering us on.