Adversity is the refiner's fire that bends iron but tempers steel. (President James E. Faust, Ensign February 1988, "The Blessings of Adversity")
These past several weeks have been very challenging ones for our family. For awhile, it felt as if we came through one trial, only to be thrown into the midst of another. The latest and the most devastating to date was the sudden and unexpected death of a dear brother-in-law just two weeks ago.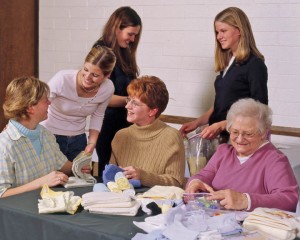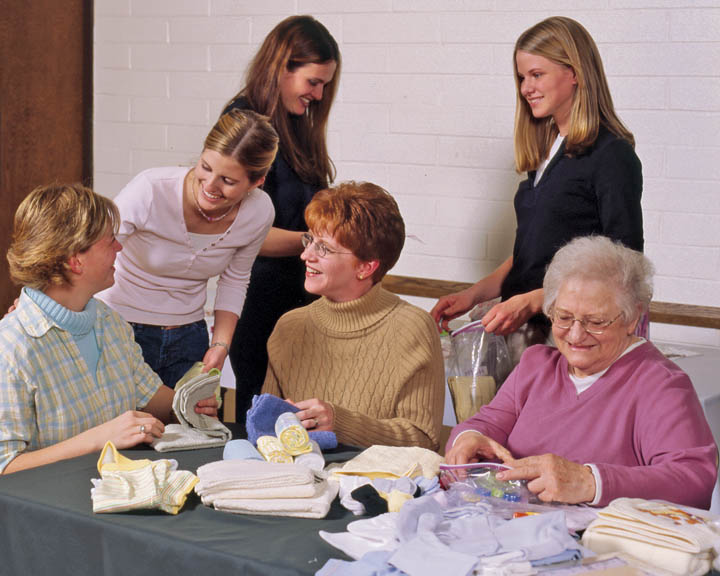 My brother-in-law was only in his late thirties when he died, still so young and so full of life. My sister and brother-in-law have only been married for four short years. They used to joke that it took them a long to find each other. Like many of us, they were very much in love and looking forward to spending their lives together.
It is understandable that my sister is devastated and is struggling to be strong. She's been dealt a blow that only those who've felt the sting of such a great loss can understand. She is grieving so deeply it is painful for us to witness it because we all feel so helpless.
There are two things that give my sister the strength to get up every day.
First, she has immense faith in our Lord and Savior. She understands His plan of Salvation. She knows that one day she will be reunited with her "eternal flame" (as they referred to each other) for they are bound together for time and eternity.
Second, she has an incredible army of friends and loved ones that have rallied around her. She's felt the comforting arms of friends and family reaching out to her from around the world. It's quite an incredible and uplifting experience to see just how caring and wonderful her friends are towards her. Some of the most touching expressions of love and support came from people she taught and baptized when she served a full time mission for the Church of Jesus Christ of Latter-day Saints over 16 years ago.
Reflecting on this experience, I'm reminded of the prophet Alma's words to his people when he taught them what it truly means to be a disciple of Christ.
And it came to pass that he said unto them: Behold, here are the waters of Mormon (for thus were they called) and now, as ye are desirous to come into the fold of God, and to be called his people, and are willing to bear one another's burdens, that they may be light;
Yea, and are willing to mourn with those that mourn; yea, and comfort those that stand in need of comfort, and to stand as witnesses of God at all times and in all things, and in all places that ye may be in, even until death, that ye may be redeemed of God, and be numbered with those of the first resurrection, that ye may have eternal life— (Mosiah 18:8-9).
Death and dying is part of the cycle of life. We all know and understand this. However, knowing and understanding doesn't make the passing of a loved one any easier or any less painful. For most of us, the separation that comes with death, will be one of the greatest adversities we'll have to face in this life.
How lucky we are that when those times come, we have friends and loved ones who will mourn with us, who will comfort us in our time of need.
As her older sister, I'm so grateful to know that my sister is surrounded by loving friends. I'm grateful that my sister is the strong daughter of God that she is. I know that this experience, as devastating as it is, may bend her for a time, but it will not break her.
I'm thankful that we have the gospel of Jesus Christ as taught in the Church of Jesus Christ of Latter-day Saints. Knowing that families are forever, that her marriage is eternal, is a great blessing and comfort to my sister today and in the many days ahead.