I love to decorate!  Can I just say that again? I love to decorate, and not just with whatever.  I love when I am able to look around the room and the art, statuary, and feel of the room has meaning to me.  That's why I highly recommend decorating with religious art, family art, family photos, and beautiful things that make you smile to look at them.
Our Homes Should Be a Refuge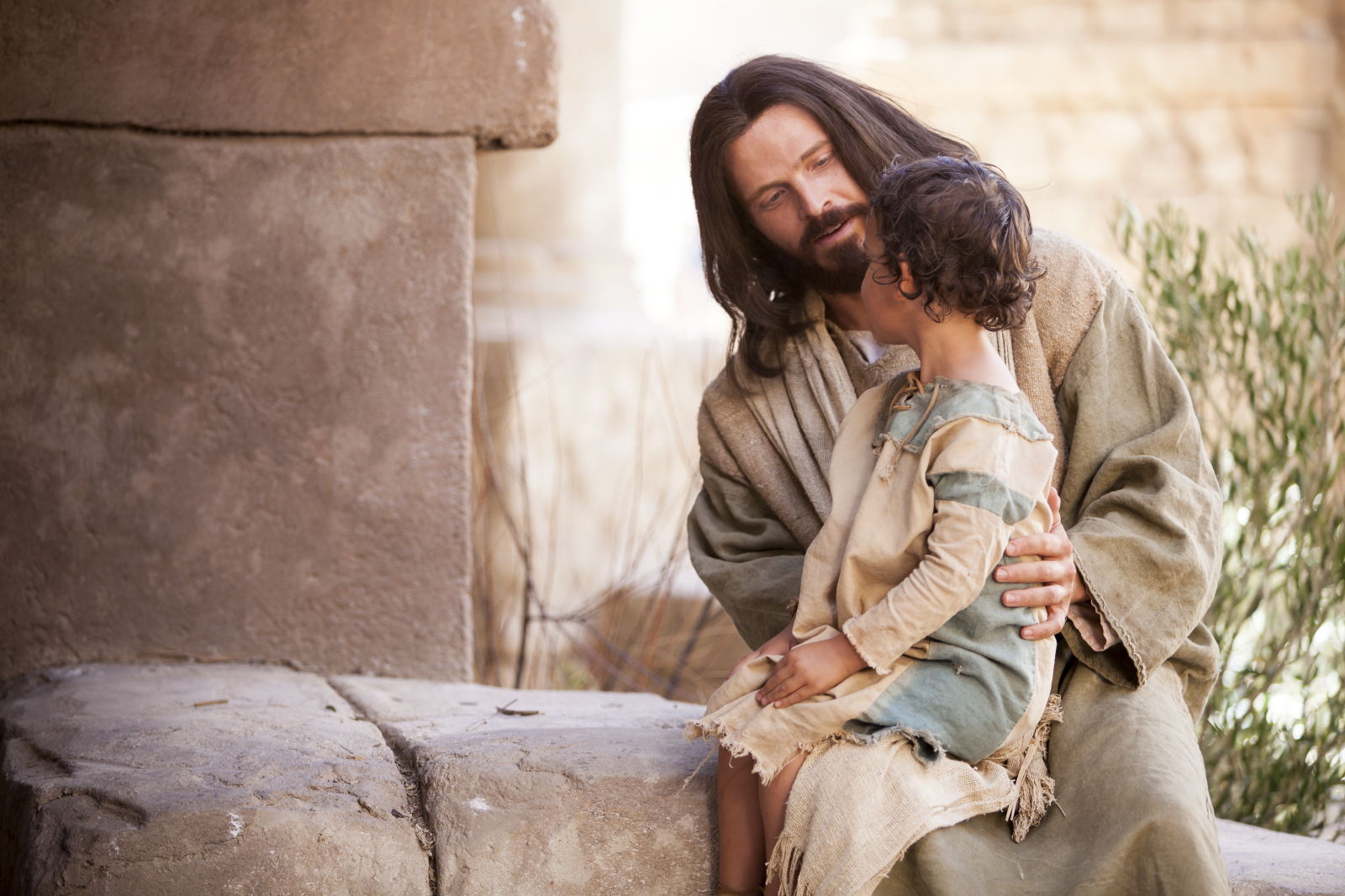 Our homes should be a refuge for us.  We often come home exhausted and home should be a place of rest and rejuvenation.  Retailers the world over seem to understand this concept and home decor departments are full of items that remind us of being at the spa.  The bedding departments tout the benefits of turning our bedrooms into a retreat.  And even paint departments offer color pallets and swatches that are supposed to elicit a feeling of peace.  But there is one more area that I feel really makes a huge difference in our homes- in the way our homes feel.  And that's the art we have on our walls.
I'm a huge fan of all the decorating blogs out there.  I spend hours getting ideas from them so I can make my home beautiful.  When I walk into my home I want to feel at peace, uplifted, and like I have arrived someplace special.  When I was in college, and dirt poor, I accomplished this goal by putting 3×5 cards with favorite inspirational quotes and images on my dorm room wall.  They helped me feel grounded and reminded me of what really mattered.
Religious Art Can Help Us Stay Focused
The world is a busy place, with many things that call for our attention.  How do we keep ourselves focused?  Well, just like my dorm room, our home decor can really make a difference.  In my home I have a picture of the Savior titled Abide with Me by Liz Lemmon Swindle.  She is an LDS artist.  In this picture the Savior is smiling.  There is a special feeling that comes over me when I see the Savior smiling at me.  I imagine that anyone of faith would be uplifted imagining the Savior is pleased with them and their offering that day.
On another wall I have a picture of my husband and myself on our wedding day.
 We got married in an LDS temple, (the holiest place on earth for the LDS people) and that temple features prominently in the picture.  Every time I see it I remember the feelings I had that day.  I remember feeling like a princess marrying my prince.  I remember the love of family and friends who came to celebrate with us.  And I remember the special, sacred atmosphere of that holy Temple.  It reminds me that I am lucky to have found the love of my life; that I have a responsibility to be worthy to enter the temple; that I want to teach my children about choosing a mate wisely; and that I want to teach them to love and serve the Lord.
I also love inspirational quotes in my decorating.  A favorite of mine is a constant reminder to be a more patient and kind mother. "Let them be Little" is above the door of our play room.  And when the noise levels get too high it's that quote that reminds me to take a deep breath before doing anything else.  A picture of the Savior surrounded by little children also reminds me that God values this time in all children's lives, and that I have a sacred duty to let them be children and not make them grow up too fast.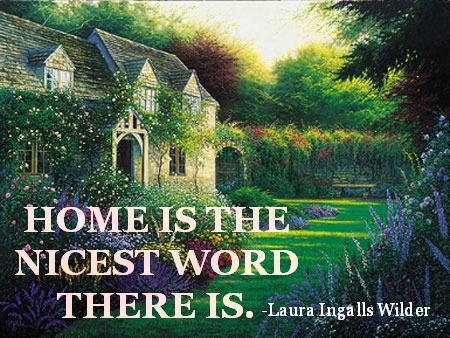 Our inspirational art doesn't have to be from the typical places.  I am blessed to have many talented family members.  We have works of art on our walls from some of those talented people.  They are of special value to me.  My husband's grandmother was a well-known artist in Canada with works that still hang in museums.  For our wedding she gave us a painting of an angel hugging a young woman.  My grandmother-in-law could never have known how that painting would strengthen me.  She was a Christian who believed in life after death, and she was bearing her witness through art.  Her inspiration for the painting was her sister's recent death.  But it has been a huge comfort to me as I have experienced my own losses.  It's a beautiful reminder that life goes on after we leave this place, and that God is here with us when we need Him.
Our home decor should be an extension of who we are.  It can remind us to be a little more patient.  It can lift us up when we are down.  And it can remind us of the reason we do what we do.  As we work to make our homes more of a heavenly place, let us remember the wonderful images of the Savior and inspirational art from around the world.  Because there is strength in reminders from heaven.  I'm so grateful for all the inspiring artists out there, and for their works that make my home a beautiful place.
About Patty Sampson
Patty thrives on all things creative. You'll often find her in the garden pretending she is a suburban farmer. She loves meeting new people, and is devoted to her friends and family. In her heart she is a Midwesterner even though life has moved her all over the country. She believes in "blooming where you're planted" and has found purpose in every place she has been. She has a deep and abiding love for the Savior and the Gospel of Jesus Christ. And she loves editing LDS Blogs because it is a constant spiritual uplift. Not many people can say their job builds their witness of the Savior.
Twitter •