As a friend to many young men, I have come to realize the difficult time that some have coming up with date ideas, particularly inexpensive date ideas. Dallin H. Oaks said, "Simple and more frequent dates allow both men and women to 'shop around' in a way that allows extensive evaluation of the prospects." The truth is, pretty much anyone can have fun if they have a lot of money, but most of the time a lady will be more impressed if you are creative, than rich. So, today I provide a simple list of fun date ideas that are less than ten dollars. From experience I can attest that each one of them is fun and worthwhile.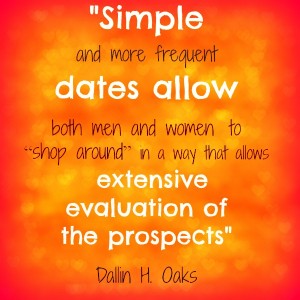 1. Thrift Store Dress Up- just as it sounds, go try on clothes at your local thrift store and even turn it into a photo shoot with your fancy smart phone, or a camera. If a group date is happening create a competition and have someone vote on who has the most creative outfit.
2. Home Town Tourist- pretend like you are a tourist in your own town. Start with a map or a GPS, and plan to see all the cool things that are around you. Even stop and ask questions to strangers along the way. Talking to strangers will give you more entertaining stories. It will also show you how big of a comfort zone your date has.
3. Picnic in a fort- everything is more fun in a fort! Build a fort out of blankets, chairs, couch cushions, or whatever else you can find. The more creative, the better! Then bring in some simple sack lunches, eat and enjoy.
4. Free Museum visit – there is at least one free museum nearby. Stop by and check it out. This date will give you many opportunities to see point of view and perspective. It will also allow you to find hidden treasures or at least get a good laugh.
5. Stargazing- walk or drive to a location where there are stars. Take a star chart, or print off a list of star constellations and see how many you can find. Then see what other shapes or messages you can find in the stars.
6. Build a campfire and roast marshmallows and Starbursts – if you don't want to build a camp fire this actually can be done on a stove top in a house as well… but you need to get two sticks and a source of heat and then get to work. You could even turn this into a very inexpensive s'mores date as well.
7. Go test drive cars at a dealership- yes, drive a car, perhaps a fancy one.
8. Cook a meal together- simple meals that have pasta, potatoes, or rice, can be very inexpensive. Working together will give you a chance to see each other's work ethic. To make it more creative eat while wearing oven mitts, or use random kitchen utensils rather than a fork or spoon.
9. Play a game- both board and card games can be really fun. This will allow you to see the competitive nature of your date. If you want to be adventurous try to play one you've never played before or one your date brings.
11. Go for a drive- it's as simple as it sounds. Pick a beautiful place and drive around, chatting.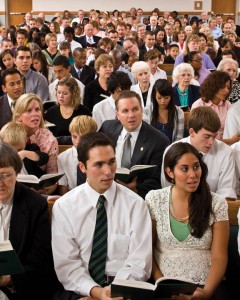 12. Sculpt Ice cream- as crazy as this sounds it is actually quite fun. All you do is buy a 1/2 gallon box of ice cream and use your butter knife, or spoon from your kitchen. Carve and sculpt it into a design.
13. Throw a Frisbee or play catch- there is a likelihood that even if you do not have a Frisbee or ball yourself, someone around you does. This simple task is great for getting to know someone and staying active.
14. Go caroling- yes even in the middle of June you can brighten someone's day by going and singing to them. If you hit a nursing home in the process you can really add light to someone's day.
15. Go to a church activity- Institute, a church devotional, and ward activities galore- they are free, and they are fun. Often they even come with food. Plus, this helps you see your date interact with others.
16. Make cookies and doorbell ditch them- chances are you live near a friend or family member that could benefit from being remembered. Make some cookies, even no-bake or break and bake and deliver.
17. Babysit someone's children- this will be adventurous. It might be wise to plan an activity to do with the children when you arrive such as playing tag, or a game, or maybe even making a puppet with a paper bag. Simple activities with children are always fun and you'll see how your date deals with children.
18. Frozen yogurt- it's simple. Go get some and eat it together.
19. Read children's books in the library- pick out some of your favorites, or try some you've never read before. If you are feeling brave make different voices for each character, or find a child to read them.
20. Build a snowman (or a tumbleweed man)- compile some type of outdoor product and make a person out of it.
21. Play hopscotch or use chalk to draw pictures on the sidewalk- be creative, you can even leave uplifting messages for people who walk by.
22. Make homemade greeting cards- using paper, markers, crayons or color pencils, create something and send it to someone, or make one for each other.
23. Write letters to your grandparents- grandparents love to get old-fashioned handwritten letters. Tell them you are on a date. That will make them smile!
24. Finger Paint with Pudding- it sounds gross, but it's actually really fun!
25. Have a water fight- throw liquid at each other! 🙂
Now guys, if you run out of 25 hopefully you'll know your date well enough to be able to work together to form more ideas. Happy Hunting!
About Ashley Dewey
Ashley Dewey is extremely talented at being single. Hobbies include awkward conversations with members of the opposite sex, repelling third dates, talking to boys about their girl problems and to girls about their boy problems. In her spare time she also has a very fulfilling school life, work life, and social life. Besides being a professional single, Ashley is also a BYU graduate with a degree in linguistics (Aka word nerd). She enjoys studying other languages, particularly American Sign Language, and finds most all of them fascinating. She is currently pursuing a masters degree in Teaching English as a Second Language. Ashley works most of the time and has often been accused of being a workaholic. Currently she works full time as a merchandiser and supervisor in a retail store, and part time doing social media work. On her day off she works (really it doesn't feel like work) in the Provo LDS temple. The only kind of work she finds difficulty focusing on is house work. Her favorite activities in her free time are reading, writing, creating social experiments, and spending time with great friends and family. Specific activities with those family and friends include: going to concerts, plays, dance recitals, BYU basketball and football games, and watching sports on television.
Twitter •