For myself, personally, being a single adult can, at times, feel like being chosen last to be on the team. It can seem like there is success and happiness for everyone around you, but that somehow you just haven't made the cut. Family is a team sport. Don't you ever just want to be on the team? Thomas S. Monson has had such an experience. From his story I will illustrate some of the things we can learn from being the last one chosen.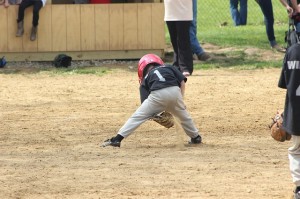 He says,
"I was chosen last. I made my sorrowful way to the deep pocket of right field and watched as

the other team filled the bases with runners. Two batters then went down on strikes. Suddenly,

the next batter hit a mighty drive. The ball was coming in my direction. Was it beyond my reach?

I raced for the spot where i thought the ball would drop, uttered a silent prayer as I ran, and

stretched forth my cupped hands. I surprised myself. I caught the ball. My team won the game."
Watching our friends and family members get married is like watching the bases fill with runners. They step up to the plate, hit the ball and progress through the game from a first date, all the way to home run marriage. Meanwhile, we may be standing in the outfield as onlookers, are holding our place on the bench waiting for our turn to even step up to bat. What are we accomplishing while we wait? Are we cheering for those up to bat? Are we helping to coach them through and notice what they they can do to be successful? Or are we just sadly and silently passively watching a game go on before us? From my experience, it is always worth it to participate and get involved.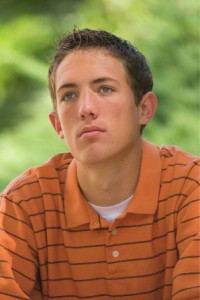 In some moments the ball, or potential dates seem to be headed in our direction.Sometimes the potential flies right in our faces and then it slips right through our glove. Sometimes we just drop potential all together for whatever reason.  If we don't keep our eye on the ball, we may miss these opportunities that are right in front of us. I think we get so distracted by wanting to play that we miss the moments we do have in the game. Every interaction with another human being can take us one step closer to winning the game. If we are really paying attention when we can make a difference, we will be able to do so. Even the outfielders in the game of life play an important role. No one can take your place.
We often begin uttering a silent prayer, or perhaps many silent prayers, for success. We plead with the Lord for the ability to participate in a miracle. Often, for myself, at least, I find myself expressing concern that people may not see that I'm on the bench or standing in the outfield. But when we pray with the express intent to discover the game maker's will and His plan I think we will be much happier. Somehow as the creator of the game he has a better perspective. He knows the rules and players better than anyone else.
Sometimes I envision myself running towards potential with cupped hands, doing all I can to grab that ball. At times even all of the effort doesn't allow you to catch it. But, what if one day all of those  efforts paid off, and surprised you? Perhaps you and I, like President Monson, can win the game for our team or family. Then suddenly the overlooked and last chosen is the hero of the game. Maybe not in the eyes of anyone else, but, at least, confidence is restored in ourselves.
About Ashley Dewey
Ashley Dewey is extremely talented at being single. Hobbies include awkward conversations with members of the opposite sex, repelling third dates, talking to boys about their girl problems and to girls about their boy problems. In her spare time she also has a very fulfilling school life, work life, and social life. Besides being a professional single, Ashley is also a BYU graduate with a degree in linguistics (Aka word nerd). She enjoys studying other languages, particularly American Sign Language, and finds most all of them fascinating. She is currently pursuing a masters degree in Teaching English as a Second Language. Ashley works most of the time and has often been accused of being a workaholic. Currently she works full time as a merchandiser and supervisor in a retail store, and part time doing social media work. On her day off she works (really it doesn't feel like work) in the Provo LDS temple. The only kind of work she finds difficulty focusing on is house work. Her favorite activities in her free time are reading, writing, creating social experiments, and spending time with great friends and family. Specific activities with those family and friends include: going to concerts, plays, dance recitals, BYU basketball and football games, and watching sports on television.
Twitter •