Walter, who has done a guest article for us in the past, is launching a new column today called "Mormon Men." After this article, you will find his work on Wednesday mornings here at LDSBlogs.com.

I know something about being without a job. Goodness knows, I have had my share of difficulty during my career, sprinkled with stretches of unemployment. For one reason or another, I have found myself looking for work at regular intervals throughout my profe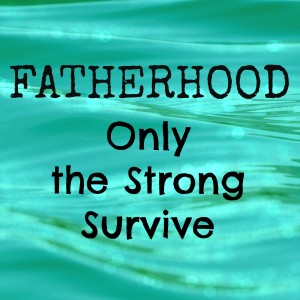 ssion. Joblessness hits a familiar chord for me, despite my best efforts. But there is one job I have had for nearly 30 years now. And it's the best job in the world.
I am a husband and a father. And being a dad has changed me.
I am always an example–could be a good example or a bad. But now as a father, I am always an example of something.
I am much more emotional. Little things affect me in the strangest ways. Where I used to be in complete control of my emotions during ceremonies like graduation or weddings, now, when they involve my children, I hold a tight jaw and frequently fight back tears of joy.
I feel valued and needed—two of the most treasured emotions known to the human family. These sentiments influence my choices, my ambitions, goals, and confidence.
I like to think that I am more patient. And on occasions of irritation or anger, I think of my children and realize that this is someone else's son or daughter and deserving of my respect.
I want to be a better person, because my children merit a father who is upright and honest and worthy of their admiration
A Father's Day paradox that is generally felt by fathers all across the world goes something like this. We all recognize our fathers on this special day, but fathers everywhere are really the lucky ones. Fathers give much but receive even more.
Fatherhood is not easy, but things of real value never are. Tough jobs come with the territory.
As an applicant, I always dreaded the job interview question "Tell me about your greatest accomplishment," until one day, I decided to tell the truth. Now, it's my favorite question of the interview. My answer follows:
The best decision I ever made was to marry my wife and have children. I could go on and on about the wonderful family she has given me, our beautiful home, her constant love and support, and patience amid life's challenging times. But suffice it to say, my life is full and complete because I am a son, a husband, and a father.
Maybe it's just me, but it's the best job I ever had.
About Walter Penning
In 1989, Walter Penning formed a consultancy based in Salt Lake City and empowered his clients by streamlining processes and building a loyal, lifetime customer base with great customer service. His true passion is found in his family. He says the best decision he ever made was to marry his sweetheart and have children. The wonderful family she has given him and her constant love, support, and patience amid life's challenges is his panacea.
Twitter •