"Make it your goal to create a marriage that feels like the safest place on earth." —Greg Smalley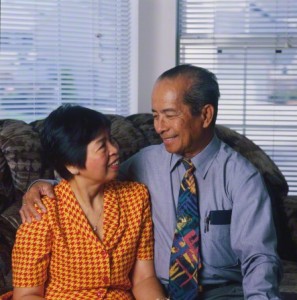 When I saw that quote recently, it gave me chills. It is so good that I wish I'd written it myself. That's exactly what marriage should be for all of us. At the end of a long day, when everything seems to have gone wrong, and the volcanoes of life erupted around us, we should be able to retreat to a safe haven. We should feel the open arms of our spouse wrap around us, cool the volcanoes, still the tornados, stabilize the earthquakes, and squelch the fires.
Looking back to the worst days of my adult life, I don't remember a time when I was left alone to battle the world. I've been one of the lucky ones. My safe haven has always been my marriage. We have had our ups and downs, but at the end of the day, we are there for each other and have each other's backs.
My career as a legal secretary included some wonderful jobs and introduced me to some awesome people. There was one job, however, that was not wonderful. I think I would describe it as nothing short of Satan's den. It was a small office with two attorneys. One of them was a brilliant attorney, and a very good man. The other was a female attorney who I'm sure had some form of mental illness, which made the average working day unbearable for me. I felt sorry for her, but working for her was an awful experience. Even though I was only two weeks into the job before I realized I had a problem, I wanted to stay two years so it wouldn't look bad on my resume.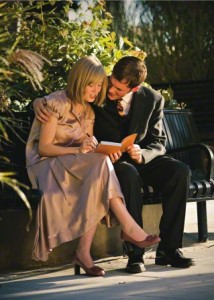 During that two-year stint, it was all I could do to get up out of bed every morning. Often I laid in bed looking out my bedroom window and prayed to have the strength to get me through the day. Throughout the day I kept a mental picture of my husband, and often looked at his picture and the pictures of my children on my desk. I knew that if I could just get through the day, I would be home to my safe haven. Each night as I snuggled close in bed I felt the problems of the day melt away. I was safe. She couldn't' hurt me. She couldn't belittle me. She couldn't cuss at me. This was the crazy attorney free zone.
 The scriptural passages in Proverbs 31 are well known for their listing of the admirable qualities of the virtuous woman, whose "price is far above rubies" (Prov. 31:10), but in verse 11 we discover a remarkable description of marriage. It reads: "The heart of her husband doth safely trust in her." (Prov. 31:11) This memorable line discloses, first, that the husband has entrusted his heart to his wife, and second, that she safeguards it. They seem to understand an important truth, that every man and woman who covenant to establish a family must create a safe place for their love (Barbara B. Smith, A Safe Place for Marriages and Families, Oct. 1981 General Conference).
It is indeed important to create a safe place for our love. Creating that safe place means listening as much as talking. It means caring more for your spouse's wellbeing than you do for your own. Love is selfless and pure. At the end of the day we need to be able to block out the world, and we can't do that unless we have the full support and listening ear of our spouse. If we want a listening ear, then we better be a listening ear.
Marriage partners need to be able to trust one another. We should be able to express our darkest fears and our loftiest desires without fear of being laughed at or our feelings shoved aside. We should comfort each other and hold each other away from the world. Our homes need deadbolt locks of a different kind—deadbolts that lock away those who mock and those who seek to destroy the very foundation upon which we build our lives. When we comfort each other, talk to each, and build each other's self-esteem, we create that deadbolt lock from the outside world.
I hope we never make fun of our spouse in times of struggle. Understanding and compassion go a long way in creating that safety net for each other at the end of the day. We all feel discouraged and even afraid at times. Sometimes we get confused and can't seem to make decisions, or even make the wrong ones. It is at that very moment when the spouse needs to step up with understanding and comfort. Our darkest hour should be saved by the brightest light. Be the bright light in your marriage. Be the beacon of comfort for the one you love most in the world. Be the safe place for your spouse. Do what Greg Smalley suggested and make it your goal to create a marriage that feels like the safest place on earth.
About Tudie Rose
Tudie Rose is a mother of four and grandmother of ten in Sacramento, California. You can find her on Twitter as @TudieRose. She blogs as Tudie Rose at http://potrackrose.wordpress.com. She has written articles for Familius. You will find a Tudie Rose essay in Lessons from My Parents, Michele Robbins, Familius 2013, at http://www.familius.com/lessons-from-my-parents.
Twitter •