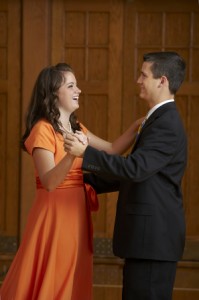 Sixteen-year-old girls are always excited when thinking about this. On the other hand, sixteen-year-old boys are usually scared to death at this thought. What is it?
Dating. That "d" word, which makes parents very nervous, is a topic that is rarely discussed but a necessary part of life as a teenager. There are ways for parents to overcome this nervousness with discussion and some role play. Parents have the prime responsibility to counsel and teach even on dating practices which can be both a fun time and informative.
In the upcoming August issue of the Ensign from The Church of Jesus Christ of Latter-day Saints, Matthew O. Richardson, a former Bishop for the LDS Church, discusses this topic (Dating Academy: Teaching Children about Relationships-page70) and comes up with some very good ideas. After watching his congregation of young adults (20-somethings) interact with each other, Richardson realized these post teens weren't really taught how to treat each other properly. Call it an oversight from the parents' end but this is common everywhere. You are not born knowing how to interact properly with other people; you have to develop this skill. But it's important for our youth to learn to develop positive relationships as this will affect them for the rest of their life.
I remember how awkward I felt when first spending time with a guy on my own in a dating atmosphere. A little practice would have been nice but most teens are too timid to talk about it. With prompting from parents this can be a very helpful experience.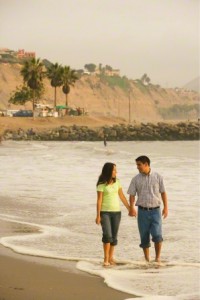 President Spencer W. Kimball (past president of LDS Church) wrote in his book The Miracle of Forgiveness, "Clearly, right marriage begins with right dating. A person generally marries someone from among those with whom he associates with when he goes to school, with whom he goes to church, (and) with whom he socializes." So where can they learn "right dating" practices?
With the help of parents, the up and coming youth can learn to develop appropriate relationships. Talking to your children a lot while driving in the car, preparing a meal or during family time is a good way to get feedback and instill in pre-teens the proper way to behave. Teach and practice concepts like:
1. Look people in the eye when talking to them.
2. Focus on the other person and forget yourself.
3. Turn off phones when spending time with another person.
4. Be a good example of modest dress and actions.
These ideas can help stave away the jitters when teens come together at any activity.
For those who are teens and reaching that "sweet" 16 dating age, teaching and practicing these concepts will help tremendously:
1. Plan dates with multiple people and always have a backup plan.
2. Know how to calculate a tip and pay the bill.
3. The importance of "dating" etiquette, as in opening doors, ladies first and being polite.
4. Learn to like a variety of foods.
Helping teens to improve their relationships with others can be a lot of fun and even the parents can learn something. Involve your children's friends to role play in a variety of situations and parents might find their relationships with their own children improve. It's a fun way to teach dating practices.
About Valerie Steimle
Valerie Steimle has been writing as a family advocate for over 25 years. As a convert to The Church of Jesus Christ of Latter-day Saints, she promotes Christian living in her writings and is the mother of nine children and grandmother to twelve. Mrs. Steimle authored six books and is a contributing writer to several online websites. To her, time is the most precious commodity we have and knows we should spend it wisely. To read more of Valerie's work, visit her at her website, The Blessings of Family Life.