Three of my children are married; just three more to go. So I was thinking—as a helpful father—I want to be of assistance to my girls. Therefore, I've decided to place an ad for a son-in-law and broadcast the job requirements far-and-wide in hopes of snagging another son-in-law of our dreams.
I asked my wife to help. Here's what she came up with:
Son-in-law wanted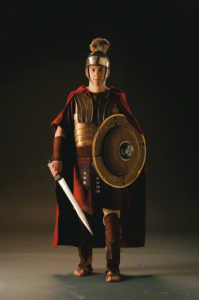 Job requirements include the following:
Tall, dark, and handsome
Friendly, smart
Kind and a peacemaker
Ambitious
Career minded
Makes a good living
Loves children, the outdoors, family man, and active (energetic)
Whew! She has become more discriminating over the years. I'm pretty sure I would have failed if she had required I fill that job description 30 years ago when I began dating her. She has helped me become a better man, but I was just a farm boy at the time. I have caring parents, who reared me well and taught the gospel at home in both word and deed, and I have a wonderful family. Gratefully, I had that going for me.
But that's enough about me. Now for the job requirements.
Accountable for all family activities, helping and sustaining your wife, and supporting a family through crisis, including drying daughters' tears, resolving conflict, and playing ball with the boys. Responsible for directing and coordinating educational pursuits, career training, and related activities. Capable developing and supervising children for the maximum utilization of resources and growth potential. Also responsible for resolving internal disputes and deriving solutions. Patience, love, and control essential.
Key Tasks and Responsibilities
Manage the family to ensure effective face-to-face, telephone, and electronic communications both internally and externally to help achieve long-term goals.
Supervise and coordinate overall administrative activities for the family, including building good relationships with children's friends, school teachers and church leaders.
Support the maintenance and alteration of home areas and yard work, as well as layout, upkeep, and remodeling of housekeeping facilities.
Provide household supplies and furniture, kitchen and other onsite equipment for the entire family in accordance with gospel principles and budgetary restrictions.
Supervise children's use of home technology, including computers, handhelds, and cell phones.
Responsible for the home's day-to-day operations (such as resolving disputes, distributing building access keys, and back-up to security access cards and safety procedures).
Participate as needed in special projects and be prepared for tenuous, unforeseen situations.
Skills and Attributes
Demonstrated track record of success and at least two years of service experience
Working knowledge post-traumatic stress disorder, adolescence, anxiety, and depression
Good planning and organizational skills
Well-developed interpersonal and communication expertise
Professional appearance and manner
Computer literacy and proficiency in math, history, and English
Experience helping children with homework is a pre-requisite
Ability to lead children, hangout with teenagers, and support young adults and the newly married (supervisory experience helpful)
Negotiate effectively and achieve problem resolution
Ability to lift constantly (the downtrodden, grandchildren, and those with low self-esteem)
Education/Experience:
Excels in the furnace of affliction or equivalent experience
Previous experience in family management
– See more at: https://www.lds.org/topics/family-proclamation
Remuneration…blessings so great there is not room enough to contain them
Work weekends. Generous benefits. Three positions available.
http://youtu.be/mjGWxTMXz1U
The family is central to the Creator's plan for the eternal destiny of His children.–Proclamation on the Family
"The furnace of affliction helps purify even the very best of Saints by burning away the dross in their lives and leaving behind pure gold." –Paul V. Johnson
Make yourself worthy of the loveliest girl in all the world. Keep yourself worthy through all the days of your life. –GORDON B. HINCKLEY
About Walter Penning
In 1989, Walter Penning formed a consultancy based in Salt Lake City and empowered his clients by streamlining processes and building a loyal, lifetime customer base with great customer service. His true passion is found in his family. He says the best decision he ever made was to marry his sweetheart and have children. The wonderful family she has given him and her constant love, support, and patience amid life's challenges is his panacea.
Twitter •