Sometimes I think that being a single adult is a lot like living on manna from heaven for forty years. It is a lot of the same things over and over: the same FHE activities for many years; the same superficial, "Who are you, where are you from, and what is your major?" conversations; the same callings; the same refrigerator filled with wedding announcements. Sometimes, like the children of Israel, we may become bored with the monotony of it all and find ourselves praying for the steak dinner of marriage to fall from the heavens.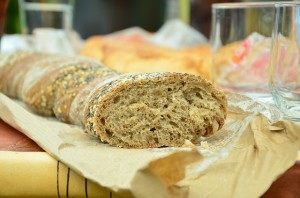 However, I have recently been thinking about how great a blessing the manna was to the children of Israel. It may not have been what they wanted, but it was what they needed to live and to grow. Perhaps we as singles ought to remember that maybe we need to stay single to learn some important lessons.
Perhaps the Lord is proving us to see if we will stay walking in the law. Will we stay faithful to our covenants? Will we try to overindulge in our single behaviors and develop a bachelorhood mentality? Will we try to avoid it altogether and starve ourselves from the manna, becoming socially or spiritually malnourished?
Admittedly, I am not always thankful for the manna of everyday life. However, as I begin to focus on the blessings it provides, the manna becomes more delicious to me. There are lessons we can learn from the children of Israel as single adults that will help us to be more prosperous in our own versions of the wilderness.
Lesson #1: Doing Things That Don't Make Sense (at the Time)
Sometimes we have to do things that don't make sense to us at the time, but will be life saving later. The children of Israel were extremely thirsty and made a stop for water on their journey. Unfortunately, the water didn't taste good. The Lord told them to put a tree in the water and that it would then be drinkable. They did as they were told, and it worked.
I don't know about you, but some days I feel that promptings from the Lord make me uncomfortable—particularly when they take me outside of my comfort zone. For example, sometimes my conversations with God go something like this…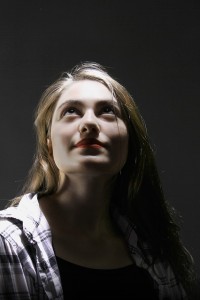 God: "Ashley, go do something nice for that person."
Me: "But God, I don't really know them. They will probably think I'm weird."
God: "Ashley, go and do; don't sit and stew."
Just as the Israelites put a tree in the water, when we serve other people, or follow any prompting, we are saving our spiritual life and practicing patterns that will bless our lives and the lives of our families forever.
Lesson #2: Trust the Prophet
Instead of being angry with the prophet, trust His counsel and direction. Over and over again, the children of Israel would face a hardship or trial, then immediately blame Moses. Surely it was his fault that their food went bad when they took too much. It was Moses' fault that they were thirsty, hungry, and lost. What they didn't see was how following the prophet was giving them so much protection and help. Moses went to the Lord every time a problem came up and, with the help of God, was able to solve those problems. He made water come out of a rock! He gave them a path on dry ground through the water. Why? Because he was led by Jesus Christ and talked with God.
This is no different in our day. Our prophets and apostles are always giving us directions that, if we follow them, will lead to happiness. Elder Ballard asked us to become the greatest generation of single adults. Sister Oscarson asked us to be defenders of the proclamation. President Nelson asked us to make the sabbath a delight. President Monson asked us to focus on the temple and its blessings. As we do these things, we too will have the direction and guidance we need to make it through these single years.  
Lesson #3: Keep Trying and Trust the Lord
As He did with the children of Israel, the Lord will deliver us. We can't deliver ourselves, but we also can't stop trying. Though it took 40 years, the children of Israel were delivered. They found the release and joy they were seeking. It took a while and it wasn't a walk in the park, but they kept going. They kept trying to get out of the wilderness. They did all they could to be prepared for the time when the Lord delivered them.
We too can make preparations spiritually, financially, physically, and emotionally that will help us. We can keep trying to become our best selves each and every day. Then, one day, we will find our deliverance. I believe using our agency to the best of our ability will make it easier for the Lord to create this escape in our lives. By choosing to follow promptings even when we don't understand them, standing with the prophets, and preparing for deliverance, the manna of single life can become delicious to us.
This post was originally published in August 2015. Minor changes have been made.
About Ashley Dewey
Ashley Dewey is extremely talented at being single. Hobbies include awkward conversations with members of the opposite sex, repelling third dates, talking to boys about their girl problems and to girls about their boy problems. In her spare time she also has a very fulfilling school life, work life, and social life. Besides being a professional single, Ashley is also a BYU graduate with a degree in linguistics (Aka word nerd). She enjoys studying other languages, particularly American Sign Language, and finds most all of them fascinating. She is currently pursuing a masters degree in Teaching English as a Second Language. Ashley works most of the time and has often been accused of being a workaholic. Currently she works full time as a merchandiser and supervisor in a retail store, and part time doing social media work. On her day off she works (really it doesn't feel like work) in the Provo LDS temple. The only kind of work she finds difficulty focusing on is house work. Her favorite activities in her free time are reading, writing, creating social experiments, and spending time with great friends and family. Specific activities with those family and friends include: going to concerts, plays, dance recitals, BYU basketball and football games, and watching sports on television.
Twitter •