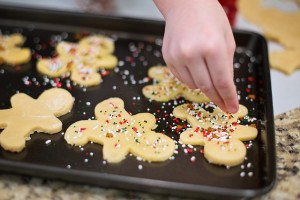 This week I was so excited for my Road to Jericho journey. During a conversation with a woman in my ward, she mentioned that she had NEVER made cookies from scratch. NEVER. Not even once. She is 68 years old—how is this possible?
I LOVE to eat … I mean cook … okay, really, I mean eat! So, baking cookies is something I do with my children all the time. Excited, I set up a time for us to bake cookies together. What a wonderful service opportunity on this journey to becoming more like the Good Samaritan!
She cancelled.
Now I had no service to write about this week …
… anyone else thinking that the Lord is about to teach me another valuable lesson?
Seeking Service
As I looked at the mountain of holiday 'To Do' still needing to be tackled, a thought floated through my mind.
The night before, I felt very strongly to take some time to spend one-on-one with my eldest daughter. So I fixed some hot chocolate and panettone (Italian cake, usually served during the holidays), and invited her down for a late night book reading date—just the two of us. We visited and chatted while we read—sharing thoughts and just enjoying each other's company.
As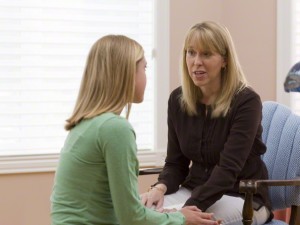 we tidied up afterwards, she gave me a hug with tears in her eyes.
"Mom, thank you so much for this. Right before you called me down, I had been praying and crying to Heavenly Father because I just felt overwhelmed. This was an answer to my prayer."
It stopped me in my tracks. I pray daily for opportunities to serve and the Lord had given me one, right within the walls of my own home. I had been an answer to my over-burdened daughter's prayers. Humbled, I held her close and thanked Heavenly Father for the chance to be an answer to her prayers.
"No other success can compensate for failure in the home," is an oft-repeated quote from one of our prophets, President David O. McKay. For this situation, a more appropriate bit of counsel of his, "Children are more influenced by the sermons you act than by sermons you preach."
In our home, we stress serving others, looking outside of ourselves to help someone else; to see beyond the facade and to see another's needs. My daughter had been doing all that she needed to do with a pleasant attitude and expression.  But within her heart, she was hurting. She needed me to BE there with her—to listen with no distractions. She needed me to laugh with her—with no time limit. She needed me to see her—behind her facade—to her needs.
Learning to Listen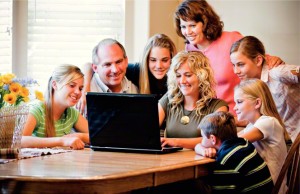 As I considered this memory, I realized that as I've been trying to live as the Good Samaritan these last months, it has brought a greater peace to our home. Without any special effort on my part, I've been listening, really listening to my husband and children more. There has been far more counseling and far less lecturing and fussing. Things are nowhere near where they could be, but through this journey of loving service to those around me, there has been a spirit of kindness and love brought into my home … almost of its own accord.
Part of this counseling together as a family involved deciding how we would help make the world a better place. With all of the many world crisis, my children have felt upset and our hearts have ached for those affected. I researched ways we could make a difference and found four different organizations that are really impacting for good:
An organization that helps to provide drinkable water to communities in developing countries.
They work with the U.S. Department of State to assist refugees and asylum seekers to create a smooth transition to life in the Southeast Pennsylvania area and to promote economic self-sufficiency.
They provide services to meet the needs of newly arriving refugees, victims of human trafficking and unaccompanied children.
This organization specializes in connecting immigrants, employers, and communities.
In just a few moments of online research, I found several ways that our family could make a difference. (I also found a LOT of opportunities for future service!)
Growing as a Family
As my husband and I presented this to the children, we made it very clear that this was THEIR decision, anything we did would be a good choice—there was no wrong answer. As we discussed the various opportunities, my youngest said, "I just want to help all of them!" to an enthusiastic chorus of "Yes!" from all of her older siblings.
There was such a lightness of spirit and joyfulness as we decided to donate a welcome box—to help outfit refugees with household necessities as they begin a new life in a new home. What a balm of peace this was to our aching hearts, to actually be a part of making someone's life better.
As we journey, as we lift one another through small acts of daily kindness, we are refined and we are brought closer to who our Father in Heaven has created us to be—like His Son, our Savior. I am so very, very grateful for these opportunities to serve—they have brought such peace to our home.
About Emlee Taylor
Growing up all over the world gave Emlee Taylor an opportunity to see the incredible differences the Lord created in humanity; and even better, the passions we all share as members of the human race: love for family, faith, & a desire to make a difference. Emlee lives life with passion—focusing her time now on raising four children and teaching them to recognize truth and to live true to that truth, regardless of others' expectations. Emlee is passionately in love with her bestest friend and husband of more than 20 years. 
Twitter •