Sunday morning, I walked about before our meetings began and greeted my friends and caught up on our weekly happenings. As I visited with my friend Ginny, she shared with me how she had almost called me because she was in desperate need of safety pins and didn't have any at her home.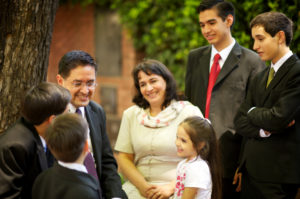 Due to health issues, she has lost a lot of weight recently and none of her clothes fit her anymore! Her skirt was literally falling off! As I teased her that she could have come in a bed sheet tied like a toga and begun a new tradition of Toga Sundays … I rapidly assessed whether or not I owned anything that could fit her. I quickly realized that nothing in my closet would work, then I went back to focusing on teasing her about the new toga trend she would be starting.
As the meeting was soon to begin, I went to my pew with my family and was soon back into the routine of Sunday.
Tuesday, as I was picking up a few items, I walked past the clearance racks and noticed that a lot of women's clothing was on sale—WHOO! HOO! I love sale clothes! So, I grabbed a sweater for myself, some new jammie bottoms and as I reached for a shirt to go with my new jammie bottoms … I stopped mid-grab. Here I was, on the spur of the moment, grabbing clothing that I wanted … not NEEDED, but WANTED … and Ginny couldn't afford to even get clothing that she clearly needed.
I finished my day with my mind full of thoughts about Ginny and what I could do to help her.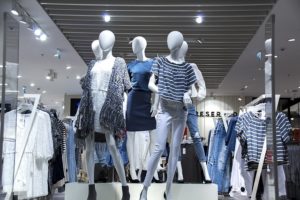 I considered taking her shopping, but didn't want her to feel obligated to me in any way—my life is blessed financially. Hers has been one wreck after another. God has presented me with opportunities to bless others, NOT because of anything that I am or that I have done, but simply to see what I will do with these opportunities.
I do NOT want her to feel obligated to ME—I'm simply giving her what God already wants her to have, through my hands, but not because of me.
I continued to come up with and discard ideas … finally settling on sending her a gift card anonymously, along with a card letting her know that she is so loved and cared for.
I put the card in the mail, and I am so excited for her to open the card! ☺ I have been uplifted, even giddy, as I have gone about my days since—what a wonderful, wonderful opportunity to help someone … and the kid in me is loving the cloak and dagger secrecy involved!
As I studied the scripture story of the Good Samaritan, I noticed that Luke 10:27 has a footnote. The verse reads:
And he answering said, Thou shalt love the Lord thy God with all thy heart, and with all thy soul, and with all thy strength, and with all thy mind; and thy neighbor as thyself.
The footnote is for the word 'heart' and the reference is apathy. Seems odd to have apathy as the reference in referring to loving the Lord.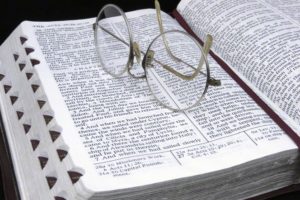 So, I did what a lot of us do, I asked Siri. Siri informed me that apathy is:
NOUN lack of interest, enthusiasm, or concern
I, like so many of us, have allowed apathy into my relationship with God and into my life. When I saw the racks of clothing on sale—I didn't immediately think of helping someone in need, I thought of my own selfish wants.
I show a lack of interest in God when I am self-centered and not other-centered in my thoughts and actions.
I show a lack of enthusiasm for God and His ways when I am caught up in consumerism and my own to-do lists, rather than being constantly vigilant for ways that I can help lift another.
I show a lack of concern for what He wants me to do with my resources, when I don't take a moment to stop the busy-ness of my thoughts to listen for His Holy Spirit to whisper what He wants me to do with my time, my words, or my actions.
Our Heavenly Father has given each of us certain responsibilities—any one of our resources is also a responsibility. Do you have a lot of financial resources? It is your responsibility to do with it what the Giver of All, God, wants done with those finances. Do you have a lot of time? It is your responsibility to use those hours and minutes in the ways that God would have them used. Do you have many talents? Are you using them in ways to benefit your life or the lives of those around you?
God loves each of us and has given each of us resources of some kind—look at your life, you have been blessed with something that He can use, if you will let Him. And, as I learned this week—when I do something in His way, I am filled with His light and have more peace and joy … even to the point of giddiness! ☺
About Emlee Taylor
Growing up all over the world gave Emlee Taylor an opportunity to see the incredible differences the Lord created in humanity; and even better, the passions we all share as members of the human race: love for family, faith, & a desire to make a difference. Emlee lives life with passion—focusing her time now on raising four children and teaching them to recognize truth and to live true to that truth, regardless of others' expectations. Emlee is passionately in love with her bestest friend and husband of more than 20 years. 
Twitter •