This is a banner year for us in the Philadelphia area. We, as members of The Church of Jesus Christ of Latter-day Saints, are getting our own temple. Temples are different from meetinghouses. We worship Jesus Christ on Sundays in our meetinghouses, where we partake of the sacramental bread and water and renew our covenants with Him.
But in the temples, we perform sacred ordinances that bind families spiritually for eternity to our heavenly family. Temples are a testament to God's children, that no one is forgotten in God's eternal plan, and that His plan will progress beyond the grave. There is no other place on earth that guarantees eternal progression, eternal happiness, and the chance to receive what God himself has.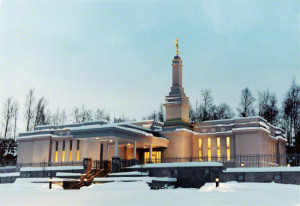 My testimony of temples began when I was a child, even before I knew of their existence or their eternal significance. I grew up in a church different from the Latter-day Saint church I attend today. I went to Sunday school and learned the basic doctrine of that church, but I also developed a strong testimony in Jesus Christ as the Savior of the world.
As a child, I knew Heavenly Father was all-powerful, all-wise, and all-loving. Jesus Christ was His only begotten Son, the master architect of the entire universe, worlds without end. We are children of an eternal Father in Heaven, and he loves each of us equally. He wanted us to progress from our first state—spirits in heaven—to an eternal state—perfect, like Him. To do this, we had to be born to receive a physical body and master the choices we'd be faced while in this physical state. He gave us the light of Christ to testify of right and wrong. Our faith would increase with each choice for good.
He also knew we would make mistakes on earth and become unclean in a spiritual way. He knew we would need a Savior to overcome sin and death so that we could return to live together with our eternal family in heaven. He knew sacred ordinances were required to be performed here on earth in order for the plan to be complete. He provided a Savior for us, Jesus Christ, to be our advocate, our redeemer, and to pave our way back to our eternal heavenly home. This shows us that our Heavenly Father had a plan for us to become more than what we appear to be in our earthly state.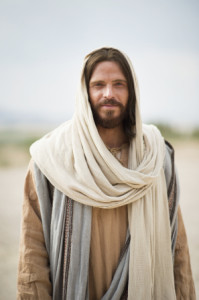 But I was faced with a spiritual inconsistency as I learned about God.
If God so loved the world that he gave us Jesus Christ to be our Savior, and He required the performance of ordinances such as baptism for all of his children, he also must have known that not everyone would get a chance to hear the gospel on earth, nor would they have an opportunity to be baptized or receive the other saving ordinances required to return to our heavenly home.
It is not logical that everyone, from the jungles of South America, to the mountains of Tibet would have the same opportunities as those brought up in a comfortable Christian home. This either meant that God is inconsistent, that he doesn't really love all his children, or that he didn't think of a backup plan. I knew as a child that none of these options were true. I knew there had to be more to the plan, but my troubles grew deeper before they were subsided.
When I was in second or third grade, my best friend was Jewish. I was a curious child who gave the Sunday school teachers a run for their money, asking questions of an eternal nature that they were unprepared to answer. When I asked if my Jewish friend would go to heaven, I received answers that ranged from "I don't know," to "Not a chance." You see, my child-like mind could not wrap itself around the notion that Heavenly Father was inconsistent in his omnipotence, nor could I believe that his love was limiting. As a child of eight years old, I received a direct witness from God that there was more truth out there that I had not yet received, and one day I would find it. And so, without even realizing it, I began my search for God's eternal plan.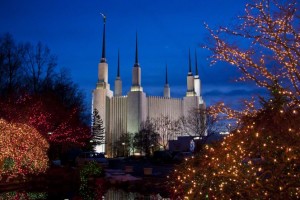 As an adult, two missionaries from The Church of Jesus Christ of Latter-day Saints taught me the fullness of the gospel. This included learning about the Holy Temples, where sacred ordinances could be performed for the living as well as those who died without knowledge of Jesus Christ. The doctrine rang true to my heart as I had been searching for proof of God's all-encompassing love for quite a long time. They even had a scriptural reference from the Bible to back it up. In First Corinthians 15:29,  Paul is talking about the very practice of baptisms for the dead.
He is trying to convince the people of the importance of the resurrection, why we even baptize for the dead, because the dead will rise. It is an obscure reference, but it is powerful because of the context—it shows the practice of baptisms for the dead was going on in Christ's day as a common practice. But over the centuries the practice had been lost, the reference forgotten. Thankfully, it is reestablished today through the restored gospel, and we can once again open the doorway for our ancestors and  fellow brothers and sisters in the human family to receive the same ordinances that we enjoy.
I plan to make this a banner year of eternal significance—I plan to remain temple-ready for the opening of the Philadelphia Temple. I have attended the temple consistently for many years, and I'm excited to perform temple work in Philly. I rejoice in the fact that I can help more of my brothers and sisters progress by standing in as a proxy for them. And I know they are rejoicing on the other side of the veil as they wait for the momentous day of its opening.
Indeed, the Latter-day Saint temples provide a way for all of God's children to receive the saving ordinances needed to enter the kingdom of heaven. My testimony of God's love for His children is vastly strengthened because of modern-day temples. It is proof to me that God has not forgotten His children—none of them. It humbles me to know I can participate in their eternal rewards. This is the gift I can give to them. They paved the way for me to be born in these latter-days because of their willingness to be born during a time when the fullness of the gospel was not yet available. It is my sacred obligation to give to them what I have received so we can all sit down in heaven together.
About Nanette ONeal
Nanette O'Neal loves the gospel and is very happy to share her testimony on LDS Blogs. She is a convert to the church and still feels the spirit burn strong within her heart. She graduated from Mason Gross School of the Arts with a degree in music education and has taught children and adults in the private and public sphere for over twenty years. Nanette continues to study the gospel and the art of writing. She writes weekly inspirational articles on her blog and is currently working on an LDS fantasy novel series, A Doorway Back to Forever. You can find her at NanetteONeal.blogspot.com. Nanette has a wonderful husband, talented son, and three beautiful dogs.