I remember a beautiful story told by a sister missionary about the generous nature of strangers. While serving in a foreign country, she was struggling to find the right currency to use at a postage stamp machine. The bills she had would not take, and she was getting frustrated with herself and the process. On top of that, there was a line behind her of patrons who were trying to be patient with the wait. She was ready to give up.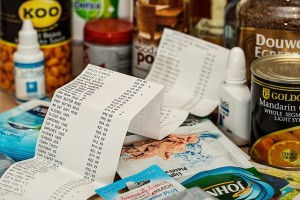 Finally, an elderly man, standing directly behind her, stepped up to help. He pulled from his wallet the correct amount of coinage and placed it in the machine for her. She was relieved to have her problem solved by this native-born hero, and immediately tried to hand him currency in return. He waved it away, refusing to accept it. In his broken English he said to her, "You would do the same for me," smiled, then went about his business.
She was shocked by his response. Here was a man whom she had never met, who not only helped her when she needed it most, but did so without any regard for reward. And his comment opened her heart to a new way of thinking—"you would do the same for me." This was not a comment on his own generosity, but on an assumption about her, a complete stranger. How could he know what she would do in such a situation? But his words opened her mind to a new possibility—one she had never considered. Yes, she thought, I would do the same for you—simply because you acted so kindly, and followed up with the assumption that others would act with such kindness when given the opportunity. She never forgot the gesture, or the comment. She spent the rest of her life doing for others and commenting to them how they would do the same for her, even if she didn't know them.
"You would do the same for me" is a life changing phrase in so many ways.  It shows a gracious nature of the human being and how one can reach beyond oneself, outside of a given comfort zone, and realize we are all in this together as a human family. It makes an assumption that we are united for one purpose, whether we remember this or not, and that purpose is for good. It reminds us that family reaches across cultural lines and is equally binding as such.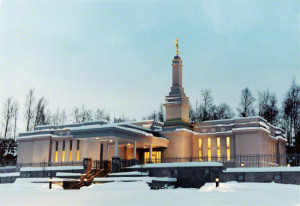 For years, I too have tried to use this phrase when helping strangers. It has made for some happy moments in my own life and it has brightened more than my share of days. But I've noticed lately how this phrase not only acts to knit the tapestry of the human race together crossing cultures, neighborhoods, and even within the bond of family, it can work vertically as well. By vertically I mean through the generations, and by work, I am referring to temple ordinances.
Before we were born we were presented with God's eternal plan—to bring to pass the immortality and eternal life of man. We made covenants with our Heavenly Father to be part of this plan. One part was to be born in families, to perpetuate humanity. This was God's way of bringing us to earth. In terms of basic biology, every child has a mother and a father. In terms of spirituality, both parents have the moral responsibility to raise their children in wisdom to God's laws. This is of course, the ideal, and many children never get the chance to experience this kind of loving relationship, but that does not negate God's plan for happiness. All things and circumstances will be made right through the grace and atonement of Jesus Christ, even those situations where loving parents are denied or lost.
Keeping family records through the generations, genealogy, has been something that has been practiced by millions of people crossing cultures and religions through the centuries. Why is this so important? For many, it provides a sense of stability—noting where a person came from. It also ties people together through the generations, making sure everyone is a metaphorical link in the chain of humanity.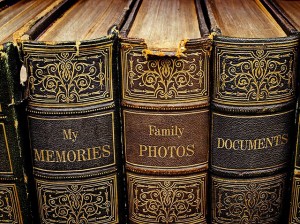 No one wants to be lost, physically or spiritually.  Family records ensure that through the generations. If we were not born in families we would not know our grandparents, and so forth. On many levels this would be tragic, but on the spiritual level of "doing the same for them" a deeper level of love is realized. We have an opportunity to do for them what they cannot do for themselves, and we can do so out of love.
Being born in the fullness of times when the gospel was restored was a gift we were given. Our ancestors may have consciously passed up that gift. Why? Because they may have known that someone had to wait. Someone had to be born first, and then continue that pattern of bringing souls to earth, until you and I could be born at this time. They made a sacrifice of living without the fullness of the gospel for a reason—to ensure we would be born and that we would be in a position not to forget them.
We have an opportunity to remember our ancestors when we attend the temple. In the temple, we perform the saving ordinances necessary for salvation as proxy members for our ancestors. These ordinances were not always available to God's children, as they were not established on earth through all dispensations of time. God knew this would happen due to the corrupt nature of man, but He also had a plan to account for our nature. He gave his children the Holy Temple, where all the saving ordinances are performed in proxy for those who did not receive them in their lifetime.  This is the gift we give back to them for making the sacrifice of being born without the gospel.
What if the roles were reversed? What if we were born in the dark ages and had the responsibility to bring the next generation to earth, and so on, in order for our posterity to have the privilege of being born today? What if we said, "You would do the same for me?" We would be opening our hearts to a level of vulnerability, unsure if the rising generation would in fact do the same for us. This is the risk they took. And I, for one, am grateful for what they did. This is why I perform temple ordinances for them—their sacrifice allowed me to be born at this time. I feel a need to give back to them a gift they could not have for themselves, a gift they waited a lifetime to receive. And yes, I equate their willingness to wait with a level of love that cannot be matched. I believe if the roles were reversed, they would do the same for me. I owe it to them not to let them down.
About Nanette ONeal
Nanette O'Neal loves the gospel and is very happy to share her testimony on LDS Blogs. She is a convert to the church and still feels the spirit burn strong within her heart. She graduated from Mason Gross School of the Arts with a degree in music education and has taught children and adults in the private and public sphere for over twenty years. Nanette continues to study the gospel and the art of writing. She writes weekly inspirational articles on her blog and is currently working on an LDS fantasy novel series, A Doorway Back to Forever. You can find her at NanetteONeal.blogspot.com. Nanette has a wonderful husband, talented son, and three beautiful dogs.