How can I stop "spinning my wheels"?
I woke up this morning excited.  I had so many good ideas!  All morning I made lists and talked to people.  By mid-day, I had nothing much to show for my whole morning.  Ever feel like you are just "spinning your wheels" and not making much progress?  Strategies to cope won't necessarily prevent that feeling, but here are some ideas that might help you get some traction:
Cause:  Indecision or lack of planning
I'm most prone to "spinning" on days when I didn't decide early enough on goal(s) for the day.  When there is too much going on, too many options, or too much unstructured time, we might get less done right when the need or opportunity is greatest.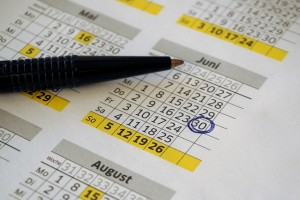 Solution:  Pause and Prioritize  I read that one hour of planning can save eight hours of work.  I don't know if that is true, but I do know that to short cut indecision, pausing for a moment to breathe and prioritize, even if I'm rushed, usually saves time in the long run. Taking a moment to decide and plan can prevent leaving things behind, multiple trips, or spending time on unimportant things.
Solution: Stop Planning  Sometimes I spend hours planning because that is way more enjoyable than the task at hand, or because I can't decide which is most important.  If that is the case, pick something that needs to be done–anything–and do the next step.  Then, do the next.  If there is no right answer, then, there may not be a wrong one…..unless it is delaying and doing none of the above.  Just start taking action.  Next moves often reveal themselves part way down the road.   
Cause:  Too Excited or Nervous
I watched a very curious thing in a daycare center while I was observing my soon to be adopted son.  Right after lunch the children, as if on cue, started running around and acting hyper and wild.  I had never seen this phenomenon before.  I wondered about it.  Why were these kids suddenly so crazy?
Solution:  They needed a nap.  We may or may not need a nap.  Today, that was the solution to my overly excited self.  I realized that I had picked up my son at work from 12-1 am and gotten up early this morning.  I could see that I was hyper and not functioning.  I was way overstimulated and tired.  I took a power nap, and while I crashed, my mind reset.  I am functional once again.  Yeah!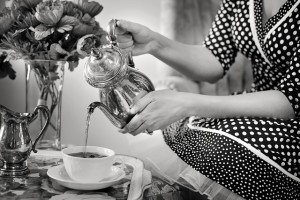 Solution:  Chunk it down to smaller bites and lower the risk.  Sometimes we think it all has to be done today or that the only way forward is grandiose and difficult.  This week I decided to take a temp job.  It isn't forwarding my "career," but it will get the job done.  Sometimes "good enough" really is "good enough," with far less risk and commitment.  Help yourself feel safe.
Solution:  Lower the stimulation.  Similar to "take a nap," take a look at your environment.  It could be that you need more quiet, some relaxing music, or even a snack.  When a baby cries, we instinctively deduce what the child might need. Sometimes we have to consider our physical needs as well.  Am I too hot or too cold?  It might just take a moment to put on a sweater or turn up the A/C.  
Cause:  Under stimulated, lonely, tired, or just not able to think well.  
When I feel lethargic, I just want to crawl back into bed.  The best solutions I have found are all counter-intuitive.
Solution:  Get moving. Even if we are busy, there are many things we can do on the move.  We can make calls.  I like to walk and plan.  I notice that thinking while moving is a great way to wake up the brain.   Plus, exercise can lower stress.  So, if stressing out is impeding your progress, exercise might be just your solution.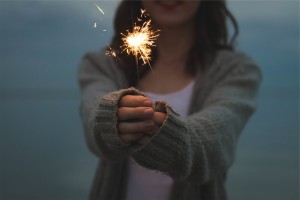 Solution: Pump up the volume.  I love to play music that moves me.  If exercise is not an option, we can still choose something that jazzes us up inside and gets us going.  I like to clean to "the Cars."  If you need to think, you might be surprised that total silence is too relaxing for you or too annoying.  You can try some white noise like turning on a fan (so you can't
hear the clock ticking, etc.) or gentle background music that will ease the quiet tension without distracting your attention.
Solution:  Get social.  We are social animals, even if we are introverted or busy.  I love the library and the YMCA because in either place my thoughts are generally not interrupted by others, and I am not alone.  Maybe being in company with others just wakes me up.  Maybe because I have to tune out all the background noise, it helps me focus.  Maybe it is just more stimulating, and that is what I need.  For whatever reason, this is a solution that works for me.   
Cause: Inner resistance, procrastination.
I can't function well if I'm trying to do something that is not important to me or if I am worried about someone I care about deeply.  I need my actions to match my priorities and values.  Sometimes this literally isn't possible.  Sometimes I'm mad because I don't like my choices or don't like what I have to do.  
Solution:  Face it.  If I take a moment to imagine what I wish, then I can usually decide if it is a reasonable desire or if I am just sad I can't have my way.  We all have things to do we wish we didn't.  Can you delegate it?  Can you skip it?  If not, maybe you can find a way to make it more fun or reward yourself when it is over.  I hate car repairs.  Sometimes I take myself out to lunch just to survive car repairs (plus it is more fun than waiting in a grease shop).  
Solution: Do a U turn.  "Make a U turn" the GPS announces every time we miss an exit.  Sometimes I have to thank my mind and body for not cooperating with my intentions because it is essentially saying the same thing.  If I'm doing what is truly important to me, even if it might disappoint people, I won't regret the hassle or consequences later.
For traction, take effective action.
Only you will know best the keys to your progress.  
Listen to what you need, experiment a bit, and take action.
When you do, you'll be out of the mud hole and back on the highway.
Namaste,
DarEll S. Hoskisson
About DarEll Hoskisson
DarEll S. Hoskisson loves to do hard things, but not too hard. She shares her own challenges, goals and experiences as she guides you into a realistic path of self-reflection and self-improvement. She shares tips on how to find, know and trust yourself so you can decide if other's suggestions are right for you. DarEll has the world a little upside down—where work is play and play is work. She actually thinks other people's problems are fun to try to solve and lights up with a personal challenge. She loves people, harmony, and excellence. She also loves useful things like tools and ideas that make work faster, easier and more fun. DarEll married in 1993 and graduated from BYU (1995) with a bachelor's degree in English and Secondary Education. Since then she was adopted by 5 children and has worked with many non-profits. She is currently a certified personal trainer and group fitness instructor—leading pilates and yoga at her local YMCA. DarEll lives in Florida where she enjoys her family, nature, her work, and encouraging people to live well. She periodically posts her poems, what she is learning, and service opportunities on her personal blogs: https://personalabridgements.wordpress.com and https://darellhoskisson.wordpress.com
Twitter •