This last week, I had two particularly humbling experiences. The first occurred as one of our local church leaders was released from service due to an upcoming move to another state. I was thrilled! This leader had often snubbed me when walking past me in the hallways and had even sat with me for more than ten minutes in an empty room without saying a single word! I found his attitude condescending and rude. Who was he to ignore me time and again? I give 110% of myself to my church family and this leader's lack of appreciation for my efforts rankled.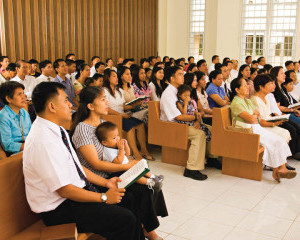 As his replacement spoke to our congregation, he asked us to pray for this out-going leader and his family. Ever obedient, I knelt by my bed that evening and prayed for him.
I have a VERY honest relationship with Our Father in Heaven—He knows me better than I know myself—so I pray with full disclosure. This IS God we're talking about, no sense wasting His time with banalities, right?
So, since I knew God knew that I really didn't care for this man, I struggled to find something specific to pray for him that wasn't along the lines of, "Bless him to be kinder to those around him." Or "Bless him to realize how incredibly awesome I am, now that he is leaving."
After some thought, I sincerely prayed that this man would be blessed for his sacrifices made for our church. After all, our leaders aren't paid, so everything they do is by choice and without any kind of remuneration … unless you want to count the prayer of an ungrateful brat like myself of worth.
As I prayed, I began to remember that this man had served countless hours—visiting the sick, poor, and needy … even when his wife was battling life-threatening cancer.
I remembered that this man had been an example of righteous living that my husband and I had held up many times to our son, as someone to emulate and learn from.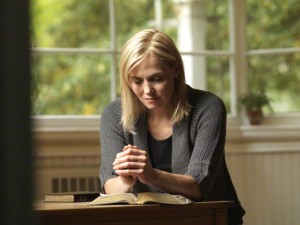 I considered the possibility that many of those times passing me unawares in the hallways, he, perhaps, just maybe, had more pressing things on his mind than a casual greeting to someone he wasn't particularly worried about.

As God brought these things into my remembrance, I realized that for years, I have been holding onto negative feelings towards this leader because of his lack of social warmth … but I could not think of a single, truly unkind thing he had actually done.
And I repented in my heart and sorrowed that I had allowed myself to entertain such negativity for so long and lost so many opportunities for myself to reach out to HIM—how many of those interactions could I have lifted his heavy heart with a cheerful smile and greeting?
But no, I was too busy nursing thoughts, which curtailed any positive outreach I might have made. And I am ashamed of myself.
Thankfully, with repentance, I can move forward and be better for the lesson, right?
I began by choosing to fully listen when a woman in our congregation shared with me that she's been feeling lonely lately and would love a visit. Normally, I would shy away from committing to such a visit because she can talk for hours and I just don't have hours to spare right now! However, since I am trying to live as the Good Samaritan … and because of my recent heart chastening, I stopped by her home for a visit.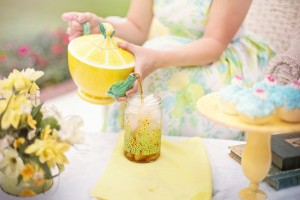 I brought a plate of cupcakes, made by my tween daughter the day before—mostly to get them out of the house because I am TRYING to lose a few pounds—and a yummy smelling candle as a pick-me-up surprise for her. She greeted me with an enormous hug and an embarrassing amount of gratitude for such little gifts. We sat in her front room and I prepared myself to listen.
As she chattered away, I continued to push away my own pre-conceived ideas about her. "Sheesh. Does she ever notice that the conversation is always all about her and her problems?" was instead changed to, "Be still. Listen. Really hear what she is saying."
As I set aside my thoughts and just listened, I learned to appreciate what a wonderful example she is of someone with a humble heart—willing to bear whatever the Lord chooses to place in her path, trusting that the Lord has a purpose for the trial. Each trial she shared was immediately followed by, "But I know the Lord was teaching me something."
Because of her willingness to trust the Lord during her trials, and as I really listened, I heard the lessons she learned through the trials. She's learned that when she's bitter and angry during a trial, she doesn't always see the lesson God has for her in the trial. She's learned when she's patient, she can endure the trial more easily.
I left our visit feeling uplifted rather than drained. I pondered how amazing she is in her humility and what I can do to be more like her during my own trials.
And as I drove home, the line from my very favorite novel EVER, Pride and Prejudice went through my mind, "But the misfortune of speaking with bitterness is a most natural consequence of the prejudices I had been encouraging."
I have been acting and speaking with too much bitterness in my own life because I have been encouraging mental prejudices against those around me. Such a devious tool for Satan, our adversary, to use against us: get us to mentally distance ourselves from each other, which will naturally lead us to act with emotional distance.
I am determined to be more aware of this device of the adversary in moving forward—to watch my every thought during an interaction, so I can better stop any negative pre-conceptions before they have a chance to influence my words or my behavior.
About Emlee Taylor
Growing up all over the world gave Emlee Taylor an opportunity to see the incredible differences the Lord created in humanity; and even better, the passions we all share as members of the human race: love for family, faith, & a desire to make a difference. Emlee lives life with passion—focusing her time now on raising four children and teaching them to recognize truth and to live true to that truth, regardless of others' expectations. Emlee is passionately in love with her bestest friend and husband of more than 20 years. 
Twitter •