"The longer I live, the more I realize the impact of attitude on life.  Attitude, to me, is more important than facts.  It is more important than the past, than education, than money, than circumstances, than failures, than successes, than what other people think, say or do.  It is more important than appearance, giftedness or skill.  It will make or break a company… a church… a home.  

The remarkable thing is we have a choice every day regarding the attitude we embrace for that day.  We cannot change our past… we cannot change the fact that people will act in a certain way.  We cannot change the inevitable.  The only thing we can do is play the one string we have, and that is our attitude… I am convinced that life is 10% what happens to me and 90% how I react to it.

And so it is with you… we are in charge of our Attitudes."

– by Charles Swindoll
Commitment involves responsibility, dedication, and persistence. We often learn it from our parents, work to emulate it in our own lives, and strive to teach it to our children.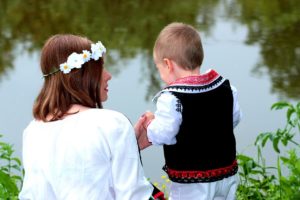 Mother always told me that integrity is one of a person's most treasured characteristics in life. Her exact words I have unfortunately forgotten, but the message will long be remembered. My lexicon is not nearly as eloquent as her example, which has been a brilliant illustration that I shall never forget. I embrace the benefits of these lessons to guide my family and life's decisions even now.
Some memories are forgotten soon after the experience while certain events are etched vividly in our minds for years to come. Such is the case for a lesson taught by my dear mother when I was a young man—a memory I have always cherished. While I was still a small boy in SLC, Mother stressed the importance of having integrity and enabling others to always be able to count on me. I remember as a child that there were many things she was passionate about.
Delicious food, comfortable, but simple home, and focus on the family stand out as vivid sentiments held by my mother. They were all obviously her passions. But I especially remember she was determined to teach me the importance of integrity. Enabling people to count on her because she would always come through was high on her priority list, and she expected the same from us. That lesson has always stayed with me.
My terminology lacks the eloquence or power of articulation she had and that I remember. So I have asked her to briefly teach the lesson again in her own words.
Family, good food, and an attractive home are memories I treasure of Mom. "The eye eats first," she would always say. With mom, these were obsessions—not in a bad way. Quite the opposite, we benefited greatly every day because Mom is fanatical about the top three. But she was passionate about teaching us the importance of being honest, true, and reliable, as well.  Fulfilling our responsibilities and being true to our word were lessons she taught by word and deed. I could always count on mom, and I realized as important as that was to me it was even more important to her, and that example is forever lodged in my memory.
"If I tell somebody I will do something, I will kill myself off to keep my word. I hate to be late. Other people are habitually late, and I don't hate them for it. I just couldn't do it. It's a habit, and I need to make sure that I begin early so I can get to my commitments on time. I feel absolutely bound to do it. I expect that from other people as well. I think that over and over. I believe people and expect the same from them as well. Integrity is a most important quality. I have this ingrained in me. At Dunford Bakery I worked really hard and well. I appreciated when my boys had the reputation of being hard workers. I need beautiful things to feast my eyes on, but even that was not enough," she would say.
In the eve of my mother's life, she chose to leave home and family to fill a mission with my father in Louisiana. Later, upon returning home, she and grandpa served as ordinance workers in the Monticello, Utah Temple. She completed all this while continuing to mother her family and nurture her grandchildren. We always knew that we were paramount on my mother's to do list. And the example and legacy she has left in life were often done for all of us—her family.
"If we haven't chosen the Kingdom of God first, it will make no difference in the end what you have chosen instead," said Elder Neal A. Maxwell, General Conference Oct. 1974, quoting William Law.
~ ~ ~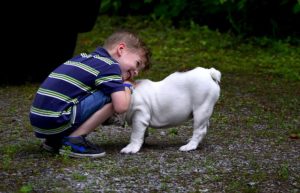 I recall many years ago when my son, Steven, wanted a pet. He was just a small boy at the time but talked excitedly about his desire to have an animal in our home. We were living in our first home in Orem, Utah at the time, so his request seemed doable, and it was hardly a surprise. Of course, we knew that Steven would desire a pet someday, and that day was now. He wanted a turtle and chattered excitedly and often about his chances of securing one. Maybe his excitement was partly because 'Ninja Turtles' were the fad of that day; maybe it was just boyhood enthusiasm. Whatever it was, it was real and intense.
Of course, we had the father-to-son discussion. And though I was a relatively new dad, I knew what was required in my role. So I explained all the important stuff dad's say—responsibility, commitment, dependability, and reliability—he got the whole enchilada. Kids naturally don't like lectures, but Steven wanted a turtle so badly, he gleefully sat through this one. Remember, Steven is five-years-old at this point. He assured me that he was ready and mature enough to take care of a pet.
I thought a turtle couldn't be that hard to take care of, and there are a lot of things he could be asking for that are much more difficult and intrusive, so I consented. Shortly thereafter, the day came to go to the pet store to look at the turtles. To say that he was excited talking about the possibility of getting a turtle would have been a gross understatement. But that was nothing compared to the day we went to look at them. Steven got up early, put on his very best 'Ninja turtle' t-shirt, and ran to the car. Luckily, the drive to the pet store was short.
There were snapping turtles, box turtles, and miniature green sea turtles. We found a darling little specimen. Steven was thrilled. I was fulfilling the 'great dad' role. Everything was perfect. I thought raising a turtle had to be a lot easier than other things he could and eventually will want. How hard could it really be? Then I asked the pet store owner how long one of these turtles lives? "Approximately 150 years," he said. I guess I didn't expect that. Steven was perhaps five at the time—old enough to be really excited, young enough to not know what any of those words I had just spent twenty minutes lecturing him about really meant.
At that point I realized the turtle would out live childhood, last longer than youthful fancies, and perhaps extend beyond mission, marriage, or grandchildren. I'm not sure I was ready for that kind of commitment, and frankly, if I wasn't then my five-year-old son, Steven, certainly wasn't. But in the heat of the moment, I didn't have adequate time to analyze the situation at hand, or so I felt. Those big blue eyes were pleading with me and the anticipation was obvious in the expression on his tender little face. This was it. All eyes were on me now. "So dad, can I get it?"
When I thought about the burden of raising and keeping animals, I remembered the pets I was granted as a child and the inconvenience they must have been for my parents. Always willing to support me in my endeavors, Mom and Dad made sure we had the animals we wanted as children and not just the four-legged kind. In addition to dogs and rabbits and chickens, Brent and Randy had snakes, fish, and spiders as boys—and that was while we were still in Salt Lake City. Our transition to the farm brought a whole other dimension to animal husbandry, however; and the children were fully engaged in those prospects.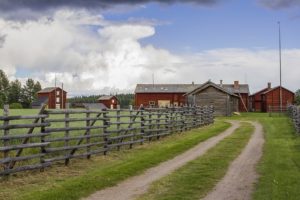 Goats, pigs, chickens, turkeys, dogs, cats, banty hens…the list was endless. I remembered the great lengths my parents went to enable us children to raise animals and experience the responsibility and patience of working now for a reward in some future day. I recalled the sacrifice of my mom and dad to give us children opportunities to have pets, small as it may seem in the grand scheme of things. However, it didn't seem so small now as I calculated the cost, commitment, and risk associated with this decision. This turtle would outlive all of us.
Then, I considered the trees my father planted on the farm from which he would never enjoy the bounty. He was meticulous analyzing and preparing for them, planning the way they should be established, guiding us to carefully plant them, tending to them and teaching us how to care for them especially when the going was rough. We carried dozens of buckets of water to slake their thirst.
My mother also instilled lessons in us children of courage and solidarity for which she would never really see the fruits. She taught us horticultural, culinary arts, and that a worthwhile life was to enjoy while still being productive. I didn't even know what all those words meant back then, but she made sure we experienced them in our early years and did it faithfully for all of her children and grandchildren. What started small grew into a legacy that will pave the way for life's choices, its obstacles, and the decisions we make the rest of our days.
Building a homestead meant work and a lot of it. But gratefully, Mother never let us forget that it meant fun as well. I have such fond memories of getting all bundled up on a wintry morning to travel to the La Sal Mountains to cut down a Christmas tree. What seemed a relatively small task turned into a day-long event. After donning winter clothes, we gathered sleds and snow flings along with the saws for the tree. Mother packed a lunch of thick-crusted bread, thermos of warm, homemade soup, fruit, and her famous chocolate cake and placed it all tenderly in a picnic basket in the back of the truck where the lot of us was sitting for our fifteen minute drive to the mountains.
Or perhaps after a hot day's work in the fields on the homestead, Mother pulled us all together to go for a swim up at the pond near the top of the valley. Our activities did not have to be elaborate and were never costly, but they united the family and brought joy to otherwise tedious chores, duties, and responsibilities we really were just learning about. Mother always made work fun and gave us something more to look forward to. I didn't knowingly appreciate the importance of that ability then, but I knew it was more than a stroke of luck.
It was Mother's capacity to make difficult situations turn into exciting adventures. Let me emphasize that it was not money or lavish opportunities that enabled this. It was perspective and attitude that turned a simple drive around Canyonlands into a treasured, life-long memory. Picnics on the farm, carnivals for the children, regular work projects in summer's heat with pitchers of fresh lemonade, and homemade batches of bread, yogurt, buttermilk, and treats—Mother made everything better.
And now I realize a large part of what my parents did every day was not for them at all. It was for me and my siblings. Perhaps that was the most important lesson I learned from Castle Valley after all. The blessings that leapt from our experience there did so because of Dad and Mom's great fervor, commitment, and sacrifice. And they did it all for us.
Oh yeah. We bought the turtle.
About Walter Penning
In 1989, Walter Penning formed a consultancy based in Salt Lake City and empowered his clients by streamlining processes and building a loyal, lifetime customer base with great customer service. His true passion is found in his family. He says the best decision he ever made was to marry his sweetheart and have children. The wonderful family she has given him and her constant love, support, and patience amid life's challenges is his panacea.
Twitter •