I've been thinking a lot lately about the way I grew up. I don't think there was anything more important to my parents than personal integrity. Yet, I don't remember that many conversations about integrity as a child. All I needed to know about integrity I learned from the actions of my parents. Are we teaching children about integrity today?
My dad sold life and health insurance when I was growing up. He worked on 100 percent commission—there was no salary involved. Often Dad would pick me up from school or an activity and not have time to take me home prior to an appointment, so he would take me with him. More than once I watched Dad sell an insurance policy to someone that was less expensive than the one that would give Dad the bigger commission because it was the right policy for that family. He didn't have to tell me about integrity; I saw it in action.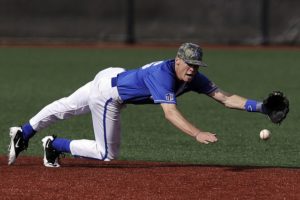 Mom loved baseball, and there was nothing I liked more than to listen to a baseball game on a transistor radio with her. However, the older mom got, the more disappointed she became in baseball players because of the lack of integrity they displayed on and off the ball field. I'm not so sure she would still be a fan if she were alive today.
Are we living the kind of life that will teach our children and grandchildren to be honest? What are they watching us do? Will they be able to talk about us someday like I talk about my parents?
Personal integrity isn't just about not shoplifting or not stealing a bicycle from someone's front porch. It is going to bed at night knowing that you have done your very best to be honest and kind to your fellow human beings. It is ethics, honor, and moral cleanliness. In a world that is seemingly completely void of honor and ethics, it takes a strong person to rise above the norm. The ease of which dishonesty is displayed in the marketplace and even among our neighbors is alarming. Yet, it can be very tempting to go along—just a little bit—because everyone else is doing it. The slope isn't just slippery; it's deadly.
Integrity is important even when someone else isn't watching. There can be no peace of mind if you are not honest in heart. How can we take the sacrament on Sunday if we have not lived up to our commitments during the week? The sacrament is a time to renew our covenants, and part of that is serving others. Is it even possible to serve others if we are unethical in our dealings with them?
[I]ntegrity means always doing what is right and good, regardless of the immediate consequences. It means being righteous from the very depth of our soul, not only in our actions but, more importantly, in our thoughts and in our hearts. Personal integrity implies such trustworthiness and incorruptibility that we are incapable of being false to a trust or covenant. … The world desperately needs men and women of integrity. Nearly every day we hear of fraud, misapplication of funds, false advertising, or other dealings designed to obtain gain by cheating or deception. The Lord abhors such practices. …

We must be fair with suppliers, customers, and employees; repay obligations and keep agreements; and never deceive by failing to disclose all the facts about an investment or business venture. … We show our integrity by caring for and serving others. … The rewards of integrity are immeasurable. One is the indescribable inner peace and serenity that come from knowing we are doing what is right; another is an absence of the guilt and anxiety that accompany sin (Elder Joseph B. Wirthlin, "Personal Integrity," Apr. 1990 General Conference).
Personal integrity is more important now than it ever has been because the world needs examples of what it means. Even leaders of nations seem to have forgotten the meaning of integrity. We are the standard to watch. That is an awesome responsibility. As disciples of Jesus Christ, we are to follow His pure example of personal integrity. If we do that, the world will take notice. Many years ago, I was hired as a legal secretary by a man who told me that he was giving me the job because I was a member of The Church of Jesus Christ of Latter-day Saints.
He told me that he had previously hired a law clerk who was LDS, and that he had never seen such good work ethic in anyone. My employer was not a member of my faith, but he had seen something in an LDS man that he respected—personal integrity.
In the 3 1/2 years I worked for him, I hope I did a good job of following the example of my predecessor. I tried to be a good example, and I pray that I was successful in my attempt. While I never met the law clerk who paved the way for my securing the position, I have always been grateful for his personal integrity.
It is my hope that we will go about the business of our lives setting an example of personal integrity to the world.
About Tudie Rose
Tudie Rose is a mother of four and grandmother of ten in Sacramento, California. You can find her on Twitter as @TudieRose. She blogs as Tudie Rose at http://potrackrose.wordpress.com. She has written articles for Familius. You will find a Tudie Rose essay in Lessons from My Parents, Michele Robbins, Familius 2013, at http://www.familius.com/lessons-from-my-parents.
Twitter •