**Disclaimer** While the word of wisdom gives us basic guidelines for health, it leaves the interpretation of those guideline up to the individual members. This blog is not intended to replace your medical professional or the divine revelation of the Word of Wisdom, but rather it is practical knowledge that I have accumulated over the years in my own pursuit of a healthier lifestyle which I am passing along in the hopes that it will benefit others.**
Forty or fifty years ago an over active child was seen as undisciplined or unruly, and a child who had difficulty staying focused was either lazy or a day dreamer. Forty or fifty years ago these children were the exception not the rule. Today ADD and ADHD have become one of the most common childhood problems around the world.
The rise in childhood neurological disorders – mostly described as behavioral, social, or academic dysfunctions – has risen so sharply that in 2007 the Centers for Disease Control and Prevention called it a major health threat. (Disconnected Kids by Dr. Robert Melillo)
Some of the alarming facts about ADD and ADHD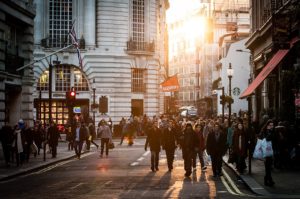 Out of 100 people who have ADHD:
35 will not finish high school
25 will repeat 1 or more grades
52 will abuse drugs or alcohol
40 will have tried alcohol and tobacco at an early age
19 are smoking cigarettes (the national average is 10%)
75 have interpersonal problems
20 have started fires due to impulsivity/risk taking
30 have been involved in a theft
25 will be expelled from school
Under the heading of more scary statistics: According to Dr. Childs of Corrective Chiropractic Neurology and Functional Medicine Center in Downingtown, PA
Parents who have an ADHD child are 3 times more likely to be divorced than the rest of the population, and the use of Ritalin is up 700% since 1990 with 90% of that being prescribed to children in the United States.
These are some crazy statistics! So what's going on anyway, and is there anything that parents can do besides putting their child on a lifetime of drugs, or just bracing themselves for years of an insane roller coaster ride?
Psychiatric drugs only mask the symptoms, they don't cure the problem.  Parents are told to put their child on one of these drugs to make them more socially acceptable, and to supposedly help the child get through their days a bit more productively.
Parents are told that they need to see a psychologist who will tell them that they must learn coping techniques because these dysfunctions will never get better, and they will never go away.
But research into a revolutionary non medical approach is showing promise in correcting the underlying problems in a number of childhood neurological dysfunctions.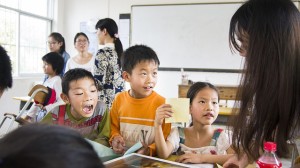 New advances are showing similarities in the brains of children with Autism, ADHD, Asperger's, Dyslexia, and other neurological conditions. These conditions that have such a negative effect on behavior and learning are all related to the same problem. An imbalance in the brain, called (FDS) Functional Disconnection Syndrome which causes an imbalance of electrical activity in the brain, especially between the right and left hemispheres.
This is not the result of an injury, but rather a situation where either the left or the right brain developed more slowly than the other, causing a variance to the degree that the two sides could no longer work together to share vital information. When this happens the brain will be functionally disconnected.
Doctors and Special Education experts traditionally work on the child's abilities building on their strengths. In theory this sounds good right, building on ones strengths, but unfortunately that only makes the problem worse by ignoring the weak side of the brain which then gets weaker. A holistic approach with Brain Balance therapy uses diet and exercise to kick start the weaker side of the brain forcing it to work. The brain has the amazing ability to grow and it will literally catch up with where it should be if given the proper stimulation.
For years my oldest son was a bundle of non-stop energy, and impulsivity. He was always on the move, and if he slept for more than four hours at a time I considered myself lucky. Many a night I was up at 2 or 3 in the morning with a child who had gone to bed at the proper time, but who had woken up and could not go back to sleep. We would be up for several hours until at last he would grow tired again, and would go back to bed. I would have to be up a few hours later to take care of his older sister's and baby brother. I was sleep deprived and running on my nerves. In addition to this he was impulsive, and I never knew what crazy thing he would do next.
The only solution that was offered to me at that time was drug therapy, but he was only 3 years old, and I couldn't bring myself to fill his little body with toxic drugs just to make my life a bit easier. So I found ways to cope. It wasn't easy, and I found myself having to put some distance between ourselves and others who didn't want to deal with his issues.
He was delayed in learning to read because he couldn't sit still long enough to accomplish anything, and I found it was easier to home school him so that he could take it at his own pace and not have to feel frustrated with the low expectations of a special education plan that was put together by people who didn't really understand his unique personality.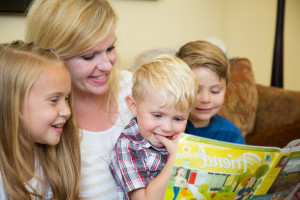 It was a long hard road, but I knew there had to be a better way than the traditional methods and I spent more than 18 years researching, talking to Doctors, listening to different talk shows, lectures and reading endless books. When I had more or less resigned myself to a life tied to this child we discovered riding therapy, which was a great help to him in learning social skills.                              
Then a few years later, when I was thinking we had gone as far as we could go, the solution was dropped into my lap when I least expected it. I was led to the Neurologic Chiropractic office of Dr. Child's, and it was at this office where the transformation began.
They began with extensive blood work, and a physical examination, which determined that my son had a severe sensitivity to gluten and oats which was causing chronic inflammation in his body which was affecting his brain.  He had a vitamin D deficiency, as well as elevated toxicity levels. It was a bit overwhelming.
I was faced with a complete change in how I cooked for my family. Doctor Child's who practiced this new treatment was an hour away so I also had that two hour round trip as well as the cost of therapy several times a week for 12 weeks to deal with. This was complicated by the fact that my son was no longer a child, and he didn't want to give up the foods he liked, any more than he wanted to do the daily exercises he was given.
He fought me on a daily basis, but I felt right about what we were doing, and I was determined to see it through. It took a lot of tough love and sacrifice, but a year later I see a young man on his way to a better life. We still have a ways to go, he'll be on this diet for life, and we still have weeks of therapy to work through, but now instead of wasting his days playing video games and watching TV, he is calmer, easier to get along with and focused with long term goals that he is actively working toward. He is enrolled in an online college program, to relearn some of the basic skills that he has forgotten, and he hopes to be ready to go on a mission in the next year.
Ten years ago, I was concerned that he would be dependent his entire life.  Now my son like, thousands of other kids, has a chance at a normal life thanks to Doctors who believed there was a better way
The brain is an amazing organ, and if given the proper stimulation it can be made whole again. But there is a lot of misinformation, and unwillingness by conventional medicine keeping parents from knowing what their options truly are.
I'm always saying that you need to do your own research, but sometimes it is helpful to have a nudge in the right direction, and I would strongly recommend to any parent of a child with one of these disorders to question what your local MD is telling you, especially if the first thing they do is reach for the prescription pad. You are your child's advocate, and their future is in your hands. Make sure the future you give them is the best that it can be!
Resources:
Disconnected Kids by Dr. Robert Melillo
About Denise Mastrocola
Denise is a Michigander turned Pennsylvanian, who has been writing stories since Elementary School. Denise won an award at the annual Lansing Youth Talent Show, when she was in 10th grade, for a short story entitled Procrastination is Fatal, but didn't decide on writing as a career until she was 28 years old. While homeschooling her older children she spent 4 years working through a course from The Institute of Children's Literature. Through the years Denise's children have had a variety of health issues, many of which have been linked to various sensitives; having spent more than 20 years researching and trying different things Denise has a boots on the ground view on healthier living. Denise currently writes for 2 blogs and has several books in different stages of completion. She is planning to break ground in e publishing, and hopes to have her first Historical Fantasy book which is set during the renaissance, "Lisa, My Lisa?" ready by the first of the year.
Twitter •