If given a choice between a Hurricane, Tornado, Floods, a Heat Wave, or Lightning Strikes, which significant weather event causes the greatest number of fatalities?
If you answered the Heat Wave, then you were right. According to Ari Sarsalari from the Weather Channel, using U.S. Natural Hazard Statistics from a 30 year period of time, they found on average that there were 81 deaths from Flooding, 48 from Lightning Strikes, 46 from Hurricanes, 70 from Tornados, and 130 from Extreme Heat.
Thanks to Doppler radar, and other early detection technology, people are able to prepare for most weather emergencies, but extreme heat conditions still seem to take people unaware. According to the forecasts, most of the U.S. is expected to be above normal temperatures during July and into August this year.                                                  
Are You Ready?!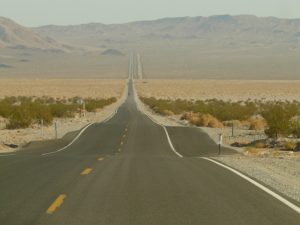 The definition of a heat wave is a period of 3 or more days when the temperature is at least 90° F accompanied by high humidity. If these conditions are forecast for your area, then it is time to think about what to do if someone you know is at risk.
Perhaps it is because it comes on gradually, or it may be that people expect it to be hot so they don't think of it as the stress on their health that it is. So when the weather starts to get near the triple digits it is time to think seriously about how it may affect you and others around you.
Anyone can be adversely affected by the heat, but those who are at the highest risk are the Elderly, People with Chronic Medical Conditions, Infants and Children, People in Low Income Areas, Outdoor Workers, Athletes, and Pets.
People age 65 or older, and those with chronic medical conditions are less likely to sense and respond to extreme changes in temperature. Frequently check on those who may depend on others for their day to day needs and make sure they are doing what they need to do to stay cool.
Protect Yourself
Infants and children should be dressed in loose, lightweight clothing, cotton if possible. Adults should make sure that children are drinking regularly and not playing or running around too hard when it is hot out. Unless they are playing in water, a pool or sprinkler for instance where they can keep cool, quiet play in a cool place is recommended for the afternoon hours when the temperatures are highest.
This might be a good time to play board games, read books, or watch a favorite video. If you don't have air conditioning in your home this is a good time to go to the library and enjoy some quiet time reading to your children, or enjoying a good book yourself.
People living in low income situations may not have air conditioning, or they may feel they cannot run the air because they can't afford to pay higher utility bills. People in these situations may need some assistance so that they do not run into a heat stress situation.
If you know someone who may be at risk, and you are concerned that they may be exhibiting symptoms of heat stress, or heat stroke, how do you know, and what do you do?
Signs of Heat Exhaustion
Heavy Sweating

Weakness

Skin Cold, Pale, and Clammy

Fast, Weak Pulse

Feeling Faint or Dizzy

Nausea, or Vomiting
What Should You Do?
Move Them to a Cooler Place

Have Them Lie Down

Apply Cool Cloths to Their Forehead

Have Them Sip Water

If Vomiting, Seek Medical Attention
Signs of Heat Stroke
Body Temperature is Above 103° F

Hot Red Skin (moist or dry)

Rapid and Strong Pulse

Possibly, but not necessarily Unconscious
This is a Medical Emergency!!
Call 911 Immediately
While waiting for professional help to arrive you should:
Move the Person to a Cooler Place

Use Cool (Not Cold) Wet Cloths to Reduce Their Body Temperature

Do Not Give Fluids!
People who work outdoors, especially those working in an area that is lacking in shade or cool places to take a break, like road crews and utility workers must take extra care not to become victims of the heat.
Tips for Safely Working Outside
Drink from two to four cups of water every hour while working. Don't wait until you are thirsty to drink.

Avoid alcohol or drinks that contain large amounts of sugar.

Wear and reapply sunscreen as indicated on the package

Ask if tasks can be scheduled for earlier or later in the day to avoid midday heat.

Wear a brimmed hat and loose, lightweight, light-colored clothing.

Spend time in air-conditioned buildings during breaks and after work if such a place is available.

Encourage co-workers to take breaks to cool off and drink water.

Have a plan to acclimate workers to the conditions.
Acclimating Workers is Extremely Important
New workers, and workers returning from an absence of more than a week, should follow a schedule to gradually acclimate to the hot conditions. Begin with 20% of the usual duration of work in the hot environment on the first day, increasing gradually by no more than 20% each day that follows.           

Experienced workers should begin on the first day of work in excessive heat with 50% of the usual duration of work. They should work 60% on the second day, 80% on the third day, and 100% on the fourth day.

Workers should become acclimated to the heat without too much difficulty if they gradually work up to longer periods of time in the hot environment. Acclimating gradually to extreme conditions may help increased sweating efficiency and stabilize blood circulation. For everyone's safety employers must make certain that workers acclimate to heat by gradually increasing the time they work in hot environments.
Depending on the individual and the area where they work, it can take up to 14 days to completely acclimate to the rigors of the environment.
Athletes are another group that needs to take extra care in the extreme heat. Due to the increased burden on their body systems athletes need to drink extra water to stay hydrated, and they need to be mindful of how they are feeling when working out.
Athletes tend to be driven to succeed, and may feel that a little heat shouldn't stop them from getting in their workout, but…
Heat Can Kill!!
If you feel faint or weak: Stop all activity and get into a cool place to rest!
Wear loose, lightweight, light-colored clothing.

Wear and reapply sunscreen as indicated on the package.

Schedule workouts and practices earlier or later in the day when the temperature is cooler, or workout in an air conditioned gym if you have that option.

Pace yourself. Start activities slow and pick up the pace gradually.

Drink more water than usual and don't wait until you're thirsty to drink more. Muscle cramping may be an early sign of heat-related illness.

Be aware of those around you. If a teammate's performance seems off or they aren't acting right, check on them, and have someone do the same for you. The buddy system works well when the heat is on, as we aren't always the best judge of our own condition.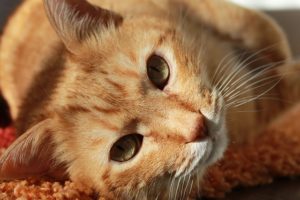 Above all be aware of your body, and listen to what it is trying to tell you.
When it comes to your pets, common sense and basic summer safety should be the order of the day.
High Humidity Can Put Pets into Distress
Animals pant in order to evaporate moisture from their lungs, which then takes heat away from their body. If the humidity levels are too high, they will be unable to cool themselves adequately, and this will cause their temperature to rise to dangerous levels, very quickly.
Never leave your pet outside for prolonged periods of time in extreme heat situations, and always make sure they have cool water and shade available when they are out. Even leaving them indoors without the air conditioning on can be too stressful. So if you don't have air conditioning, consider letting them stay in the basement during the hottest part of the day.
Even if you have air conditioning, emergencies happen. If there is a power outage during a heat wave and you need to leave to go to a cooler place, how will you take care of the needs of your furry friends? Don't wait until the crisis is upon you to come up with a plan.
Now this should be obvious, but…
Never, leave your pets, children, or any other person who may not be able to get themselves out, in a car during the hot weather months! That ten minutes or less that it takes you to run into the bank or store, could well end in tragedy.
It just isn't worth it!
This is the time of year when a dangerous situation can quickly escalate and become life threatening. So slow down a bit and let the big jobs go, if you can, until there is a drop in the temperatures.
Enjoy some family time, or go out with your friends. A nice dark movie theater is a great place to spend a hot summer afternoon! So take care, and be safe!
Resources:
https://weather.com/science/weather-explainers/news/weather-event-fatalities-heat
http://www.nws.noaa.gov/om/heat/kids.shtml
http://www.cdc.gov/extremeheat/children.html
http://www.cdc.gov/extremeheat/warning.html
http://www.cdc.gov/extremeheat/seniors.html
http://www.cdc.gov/extremeheat/medical.html
http://www.cdc.gov/extremeheat/poor.html
http://www.cdc.gov/extremeheat/workers.html
http://www.cdc.gov/extremeheat/athletes.html
http://www.humanesociety.org/animals/resources/tips/pets_safe_heat_wave.html
About Denise Mastrocola
Denise is a Michigander turned Pennsylvanian, who has been writing stories since Elementary School. Denise won an award at the annual Lansing Youth Talent Show, when she was in 10th grade, for a short story entitled Procrastination is Fatal, but didn't decide on writing as a career until she was 28 years old. While homeschooling her older children she spent 4 years working through a course from The Institute of Children's Literature. Through the years Denise's children have had a variety of health issues, many of which have been linked to various sensitives; having spent more than 20 years researching and trying different things Denise has a boots on the ground view on healthier living. Denise currently writes for 2 blogs and has several books in different stages of completion. She is planning to break ground in e publishing, and hopes to have her first Historical Fantasy book which is set during the renaissance, "Lisa, My Lisa?" ready by the first of the year.
Twitter •