I am not a psychiatrist. My training didn't come in the form of psychology, treating emotional disorders or learning to deal with and overcome mental health challenges. But my education arose to my surprise by experience, seeming hopelessness, and anguish as a struggling parent. In the shadows of despair, fear, and psychological hardship, I felt alone, witnessed suffocating gloom, and learned empathy.
How could this be? I had the gospel at my disposal, a strong and supportive family, and many wonderful opportunities in my life. Yet I faced something that I didn't fully understand and couldn't shake, which influenced my entire family.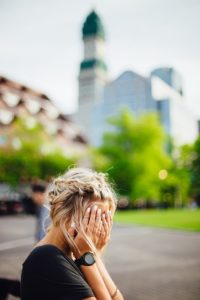 Whether you are afflicted with an emotional hardship or a caregiver to someone facing this obstacle, you are never alone. That may sound ironic, because those dealing with this challenge frequently feel self-conscious, inhibited and justifiably lonely. But instead of seclusion and isolation, our frame of mind should be solace, helpfulness, and empathy. We can be. Feeling lonely and cut off, the afflicted reach out for relief and solace but often grasp lies, misdirection, and disappointment. mentalhealth.lds.org
Over the last thirty years, the total U.S. expenditure for mental health services hasn't doubled or tripled. According to studies, the total expenditures in the US alone for mental health services have increased six times to a whopping $194.4 billion annually. That equates to hundreds of dollars for every man, woman, and child in our country. Of course, I realize that actual costs are much higher for some and nonexistent for others, but the fact remains, those with mental health challenges are not alone, not an exception, yet frequently misunderstood. They pay a terrible cost.
There is One that understands the pain, provides sustenance in the hour of our need, and feels compassion for us when we have no idea where to turn. He fathoms our hardship, ensures sustenance in the midst of our pain, and promises hope of recovery and healing now in this time and eternal glory in the world to come.
A favorite line from a modern play seems to capture the essence of this mortal circumstance and the precarious situation in which we find ourselves. It can be summed up this way:
There will be wars, there will be bloodshed, starvation, crime, the powerful will pray upon the weak…-My Turn on Earth
Anxiety, fear, darkness, and pain are real sentiments afflicting societies all across the earth. A virtual explosion of depressive thoughts and emotions may plague our every move, but there is a better way.
Jesus taught "I am the way, the truth, and the life: no man cometh unto the Father, but by me."
Incredibly, means to access the Way are more prevalent than ever before helping us hold on when circumstances are challenging and life is overwhelming. Fortunate for us, there is much written about the Savior Jesus Christ, and we can read testimonies of him and inspiring words about his life in dozens of ways and means. Gratefully access to his words is becoming more prolific and available to us all. I am so grateful for technology and its ease of access to his important teachings and beautiful testimonies of him. Many share inspiring words.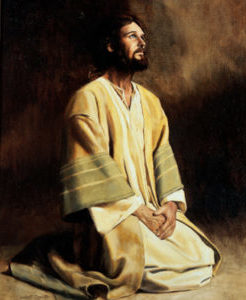 One of those testimonies to which I refer frequently is that of my father. His love for Jesus Christ was evident in his actions, words, and deeds. He gratefully manifest that truth in his life —and consequently they too are now important to his wife, children, and posterity. Everyone has his free agency, but none of those from my father's circle of influence will question his sincerity. I have a great appreciation for my father, because he esteemed as his greatest Friend, the Lord Jesus Christ. From his personal history, we read the following:
Our Moab seminary teacher and his wife spoke in the Castle Valley branch some time ago. Her talk was on a matter I have long been concerned about. The problem comes into perspective at a sacrament meeting: Adults as well as children give tender loving praise for bishops, teachers, neighbors, and the prophet etc. But too few feel and express it for the Savior. We are not achieving our most important goal until we have established in the hearts of our children and the saints, an even greater love for Him. Friends may betray us, spouses may leave us, health may fail, and our possessions burn up.

But Christ, His promises, understanding, and love will never fail us. With some trials and most tragedies, only this can get us through. When we can take a thankless, demanding calling; give up something we wanted greatly, so we can pay our tithing; or help out someone who has badly hurt us … and say "I wouldn't do that for anyone, except I'll do it for Christ!" … then the power for good he can have in our lives is becoming a reality. He must be the foundation of our lives.
Sadly, it's been eight long years since Dad's passing.  He gave several directives concerning his funeral, including that we will present a gospel message, putting Christ at the forefront. He continues:
"As sweet to me and powerful in my life as the numerous blessings I have received, nothing brought more peace, and hope, and joy than has come from discovering the marvelous qualities of the Savior and all the gracious, loving and merciful things He has done for me and my loved ones. I cannot in any way repay Him, or properly thank Him. But this I can do, and seek with all my heart to do, and that is stand as a witness of the goodness of the Father in giving us such a leader and friend as the Savior."

I know that through Christ, sins can be overcome and forgiven, and lives changed, and hope restored."
When I read his journal (and I do so often), I want to more diligently live my faith. His words help me see our intrinsic value to the Savior—not just mine but my wife, my children, and all of mankind. He taught me to love the Savior with all my heart and recognize my great value and worth. Because of the Savior, hope is never lost. He loves us not because we are good but because he is good.
We can be merciful, nonjudgmental, and kind because he is all of these things to us.
That is the testimony I want to witness. Despite hardships, disabilities, and problems that are sure to come, through Christ all things are possible. He is victorious, and we will be too as we align ourselves with him and reflect his countenance in our own.
You need not run faster than you are able. Stay close to the Lord. Trust in God. Hold on to his love. One day the dawn will break brightly, and all shadows of mortality will flee. Be merciful, nonjudgmental and kind. "What can I do?" Endure. Seek a priesthood blessing. And exercise the principles of the Gospel.
Jesus Christ promises "I will heal you." Until that hour when Christ's consummate gift is evident to us all,
may we live by faith, hold fast to hope, and show compassion one to another.
Loved ones on both sides of the veil will praise you and stand in your honor … there is a better way.
About Walter Penning
In 1989, Walter Penning formed a consultancy based in Salt Lake City and empowered his clients by streamlining processes and building a loyal, lifetime customer base with great customer service. His true passion is found in his family. He says the best decision he ever made was to marry his sweetheart and have children. The wonderful family she has given him and her constant love, support, and patience amid life's challenges is his panacea.
Twitter •