Do you ever feel alone, isolated or lost? I think we can all honestly identify with those feelings at some time or another. But to our good fortune, we are promised a place in the kingdom of God if we will try to follow Jesus Christ. He has promised us victory and overcome every barrier so that we may return to our Heavenly Father and enjoy the rapture of eternal life in his presence as families, if we follow the Savior and try to keep his commandments.
In my Father's house are many mansions: if it were not so, I would have told you. I go to prepare a place for you.  (John 14:2)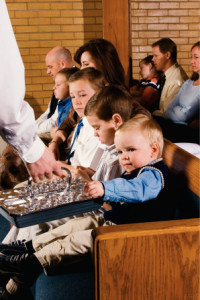 This week during Fast and Testimony Meeting, I was impressed with the realization of the blessings of the sacrament. Many of us have taken the sacrament nearly weekly our entire lives. Infants and children are influenced by their parents and follow their example by taking the bread and the water regularly every Sunday. This ordinance is repeated frequently in our lives perhaps more than any other single ordinance in the church. As children we watched our parents and imitated their actions and follow their examples, which they set for us. We receive great blessings and make wonderful covenants at baptism. The covenants we made at baptism relative to the Atonement of Jesus Christ, ensure our destiny if we but follow Christ. We receive the blessings he has prepared for the faithful.
Coincidence? Maybe, but I choose to believe that the good things we receive come from our Heavenly Father, as he brings about our salvation. My life is testament of that fact. He is anxiously waiting to bless us. The promise given by President Marion G. Romney in general conference in April 1980 and emphasized by President Ezra Taft Benson in October 1986 has been fulfilled: "I feel certain that if, in our homes, parents will read from the Book of Mormon prayerfully and regularly, both by themselves and with their children, the spirit of that great book will come to permeate our homes and all who dwell therein.
The spirit of reverence will increase; mutual respect and consideration for each other will grow. The spirit of contention will depart. Parents will counsel their children in greater love and wisdom. Children will be more responsive and submissive to the counsel of their parents. Righteousness will increase. Faith, hope, and charity—the pure love of Christ—will abound in our homes and lives, bringing in their wake peace, joy, and happiness." That's what we all want for our families and children. Could it be that easy?
When I read that promise, I think of the Israelites. They too were faced with incredible obstacles. Many of their party were bitten by fiery serpents, which would result in their imminent death, but they were also given a promise—an antidote if you will. The afflicted were assured that if they would look at the brass serpent on the pole they would be healed. Sound too easy? That's what many of them thought as well. Instead of looking and living, many perished "because of the simpleness of the way."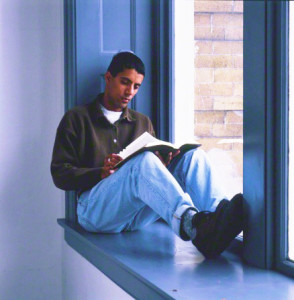 As I read the tremendous promise regarding the potential blessings of reading regularly from the pages of the Book of Mormon, I wonder if many of us fall victim to the same affliction of disbelief that some of the Israelites suffered from. Could it really be this easy? I know that I can be more faithful and lead my family to do the same. If it were a matter of life and death, certainly I would make sure it was done. It is a matter of life and death—eternal life—now I must get it done.
https://www.lds.org/ensign/2004/08/book-of-mormon-before-breakfast?lang=eng
There were many benefits to farm life, and I want for my family and children those advantages, as well. But even though things are a lot different now, fond memories from my experience being reared on the farm bless my life now every day. It's more than great memories though I have a plethora of those, like picking a large bowl of fresh strawberries every day for my breakfast or cutting dozens of watermelons in the field in half with a machete so we could eat the cool center. My dad used to say that we ate better than kings. Fresh eggs, whole milk, butter and fresh fruits, vegetables, and vine-ripened berries were just the beginning. We had the good things of life in abundance.
It's nearly impossible to equal today the healthy and delicious food we regularly enjoyed on the farm. Heaping bowls of strawberries, fresh squeezed apple juice, tender ears of fresh Silver Queen corn picked and husked only moments before steaming them. I can remember Mom saying "Get the water boiling before you pick the corn," and attention to this detail proved to make a favorable difference in the quality of the delicious corn-on-the-cob prepared for our meals. Still amazing to me even now what a difference it made. Fresh and lean, choice meat from both farm-raised and wild game filled our freezer and gratefully we recognized the Hand from which all our blessings came. These things were relished daily.
But I have come to realize that the most important gift of my childhood was the home I enjoyed, my family, and the comfort and peace of having a place where I belonged and was loved. I didn't realize it then. It's taken years to recognize the impact, perhaps because I took it for granted. But now I see the importance of being included and cherished in my own children and grandchildren. I thank God every day for this knowledge and the blessings it affords me and my family both ancestry and posterity—eternal blessings that start now and persist into and through the next life. That's not to say that we don't experience hardship and tragedy. We are not immune from the difficulties of life, but we have hope and confidence and security amid the challenges that we face. Think of this from Luke 11:
7 Ask, and it shall be given you; seek, and ye shall find; knock, and it shall be opened unto you:

8 For every one that asketh receiveth; and he that seeketh findeth; and to him that knocketh it shall be opened.

9 Or what man is there of you, whom if his son ask bread, will he give him a stone?

10 Or if he ask a fish, will he give him a serpent?

11 If ye then, being evil, know how to give good gifts unto your children, how much more shall your Father which is in heaven give good things to them that ask him?
More than three decades ago, we started a family under these pretenses, knowing that whatever obstacles stood before us would be an adventure of a lifetime. Because of the Atonement of Jesus Christ, there is no question of IF. He is already victorious and has won. As long as we align ourselves with him, we are assured victory as well.
To follow Jesus Christ is the obvious choice–it's true, and that makes it easy.
As for me and my house, we will serve the Lord. Joshua 24:15
"Let not your heart be troubled: ye believe in God, believe also in me.

"In my Father's house are many mansions: if it were not so, I would have told you. I go to prepare a place for you.

"And if I go and prepare a place for you, I will come again, and receive you unto myself; that where I am, there ye may be also.

"And whither I go ye know, and the way ye know." (John 14:1–4.)
Here are some videos to inspire you:
David B. Haight shares his testimony
Another Testiment of Christ- The Book of Mormon
About Walter Penning
In 1989, Walter Penning formed a consultancy based in Salt Lake City and empowered his clients by streamlining processes and building a loyal, lifetime customer base with great customer service. His true passion is found in his family. He says the best decision he ever made was to marry his sweetheart and have children. The wonderful family she has given him and her constant love, support, and patience amid life's challenges is his panacea.
Twitter •