When I was a small boy in primary, we sang songs about going on our way to grandmother's house and Give Said the Little Stream. I remember these songs fondly and still carry the tunes and words in my mind many years later. Since I lived in southern Utah as a young man, we would travel to the Manti temple once a year to perform baptisms for the dead.
At these times we were able to see the beloved church movies like Johnny Lingo and Man's Search for Happiness. Similarly, these experiences also bring many fond memories to my mind and heart. Years later, we began to see videos make the scene and filmstrips were less common. And though these technologies sound archaic now, at the time they enabled us to preach about the mission and life of Jesus Christ and share the gospel more easily and with greater significance than perhaps ever before.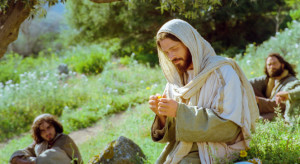 Another transition perhaps less obvious, which has been very apparent to me is the renewed focus on the mission and life of the Savior Jesus Christ and heightened access to his word and the testimonies and witnesses of him and his gospel. One can read, listen, and watch general conference talks and access church videos from nearly any computer or smartphone from almost anywhere, anytime.
Touching accounts of the life of Jesus Christ, the latter-day restoration of his gospel, and testimonies and witnesses of the Savior's mission are available on the Internet and via mobile devices. His influence in the lives of mankind today, yesterday and anticipation for his Second Coming is evident and prevalent.
We are privileged and honored to work with the young men and women today who honor Christ, stand as courageous witnesses, and serve him in the mission field and temples in many lands all across the world regularly.
In a stirring testimony offered by Elder Kazuhiko Yamashita of the Seventy in a recent general conference address, he said "My dear brothers and sisters, we are ambitious for Christ when we serve faithfully, accept humbly, endure nobly, pray fervently, and partake worthily."
We can find joy and safety in our covenant path. He will guide and bless us as we accept our difficulties and trials with faith and serve him with devotion.
And yes, the adversarial challenges are becoming more prevalent as well. Hardships in this world are prolific, including depression, wickedness, poverty, addictions, and pride. Lust. Greed. Wrath. Envy.
But we have not been left alone or forsaken. The Lord has always known these would exist in this life and has been preparing us and our families. In primary today our children sing I Love to See the Temple, I'm Trying to be Like Jesus, and Army of Helaman. Many of our youth are serving in the temples regularly, even every week.
They will remember these songs and frequent service throughout their lives fondly and still carry the tunes and words and memories in their minds in the years to come. They will serve their loved ones on both sides of the veil. They will watch on-demand videos and create media that will inspire, lift, and build the kingdom of God here on earth.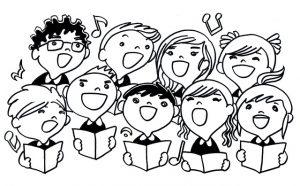 They are already doing it. Similarly, their experiences will encourage and influence many and generate uplifting memories in the lives, hearts, and minds of people all across the world. Technology today and the growth of the gospel of Jesus Christ will enable all of this. The youth in many ways is our example.
Raise the bar and Press Forward in faith and multiple other inspiring and uplifting principles empower the youth and elderly to live up to their potentials. These truths, the constant availability of words from the living prophets and scriptures give us and our families strength in the moment of our need.
And the best is yet to come.
The Lord has provided wonderful means for us to receive his word.
What a shame it would be to miss the wealth of great lessons, positive programming, uplifting speeches, and inspiring videos that are so easily available to us today.
Use these blessings for the purpose for which they were revealed.
Learn more about the Savior Jesus Christ. Because of your genuine love for him, he will guide your life and help you reach your potential … how?
Focus on him and be anxiously engaged in a good cause.
Watch the

videos

of Christ life and learn of him

Review the website

http://jesuschrist.lds.org/

Make a goal to serve him; help you neighbor, visit the temple, complete some indexing and family history work, keep the commandments

Write and encourage a missionary

Repent
To help clarify and emphasize the purpose of the Book of Mormon, a subtitle was added in 1982. The full title reads, The Book of Mormon: Another Testament of Jesus Christ.
According to Elder Boyd K. Packer, the central purpose of the Book of Mormon is its testament of Jesus Christ. Of more than 6,000 verses in the Book of Mormon, far more than half refer directly to Him.
So, "we talk of Christ, we rejoice in Christ, we preach of Christ, we prophesy of Christ, and we write according to our prophecies, that our children may know to what source they may look for a remission of their sins" (2 Ne. 25:26).
The Church of Jesus Christ of Latter-day Saints is the church of Jesus Christ restored in its fullness. The message we carry to the world is that he lives and leads his church through living apostles and prophets today, just as he did in former times. Through His church, we can receive all the blessings he has afforded us today and throughout eternity by faith and obedience to him.
The First Presidency's Christmas devotional always focuses on Jesus Christ.
About Walter Penning
In 1989, Walter Penning formed a consultancy based in Salt Lake City and empowered his clients by streamlining processes and building a loyal, lifetime customer base with great customer service. His true passion is found in his family. He says the best decision he ever made was to marry his sweetheart and have children. The wonderful family she has given him and her constant love, support, and patience amid life's challenges is his panacea.
Twitter •