What shall we give to the Babe in the manger? What shall we offer the Child in the stall?
Incense and spices and gold we've aplenty, are these the gifts of the King of us all?



What shall we give to the Boy in the temple? What shall we offer the Man by the sea?
Palms at His feet and hosannas uprising, are these for Him who will carry the tree?



What shall we give to the Lamb who was offered, rising the third day and shedding His love?
Tears for His mercy we'll weep at the manger; bathing the Infant come down from above.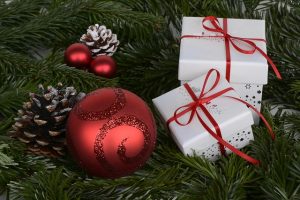 When I think of the birth of Jesus Christ it leads me also to think of His life, ministry, atonement, and Ultimate gift of His death in my behalf.  I am often humbled at what the Lord gave for me. He didn't give me a gift that I could buy for myself. He gave me His whole self.
What does that look "whole self" gift look like in our day? Thomas S. Monson taught,
"It is well to remember that he who gives money gives much, he who gives time gives more, but he who gives of himself gives all. Our opportunities to give of ourselves are indeed limitless, but they are also perishable. There are hearts to gladden. There are kind words to say. There are gifts to be given. There are deeds to be done. There are souls to be saved."
"Perhaps it would be a gift of our time to help another. A gift of our focus being outward like His. A gift of our hearts being tuned and ready to listen. A gift of our trust in His plan and timing for our lives, or maybe a gift of being his hands to nurture his children."
On a particularly difficult day I found myself surrounded by these selfless Christ like gifts. I don't know what they will look like for you, but for me they looked like a roommate who walked with me and helped me process my thoughts, a home teacher who spent time talking and listening and blessing me in my home, a call from a relief society president, and a little sister who just happened to send a message of love my way.
These gifts may have seemed small to them, but just like Savior's gift changed my life, and reminded me of my Father's love, so did these gifts. I believe the Savior wishes us to be the tender mercies, and for us to act in the lives of others just as these people did for me. Then we can answer what shall we give the babe in the manger? Give him our all.
About Ashley Dewey
Ashley Dewey is extremely talented at being single. Hobbies include awkward conversations with members of the opposite sex, repelling third dates, talking to boys about their girl problems and to girls about their boy problems. In her spare time she also has a very fulfilling school life, work life, and social life. Besides being a professional single, Ashley is also a BYU graduate with a degree in linguistics (Aka word nerd). She enjoys studying other languages, particularly American Sign Language, and finds most all of them fascinating. She is currently pursuing a masters degree in Teaching English as a Second Language. Ashley works most of the time and has often been accused of being a workaholic. Currently she works full time as a merchandiser and supervisor in a retail store, and part time doing social media work. On her day off she works (really it doesn't feel like work) in the Provo LDS temple. The only kind of work she finds difficulty focusing on is house work. Her favorite activities in her free time are reading, writing, creating social experiments, and spending time with great friends and family. Specific activities with those family and friends include: going to concerts, plays, dance recitals, BYU basketball and football games, and watching sports on television.
Twitter •