Seeing but do not see
Ever wondered if you would have accepted the message of Jesus Christ had you been living in Jerusalem in those former days? How would things be different?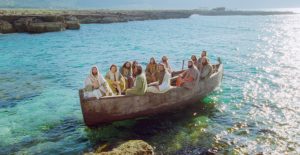 I would like to think that I would have been a faithful disciple and walked with him through hardships, stood with him in trials, and followed his example of loving and serving others, but what am I doing today?
The world is filled with hardship and misery. Many suffer at the hands of injustice and poverty. The poor and destitute fill our streets, subways, and parking lots. Yet those we see are a tiny fraction of the whole.
CHANGE THE WORLD
Together, the little things that we each contribute are collectively significant. Many people doing a little makes a world of difference. And sometimes, even our small decisions have enormous impact. I think of the choices of ancestors and advocates all around us.
Their lives now and then must have seemed small and simple and perhaps insignificant at times and their decisions inconsequential. But we know now the magnitude of their influence and good, generous choices, which directly impact our lives and the lives of our friends and family today. Thousands upon thousands are impacted for good when we follow Christ.
You can't do everything. That's ok. You need only do what you can. That's the beauty of goodwill.
Edward Everett Hale said "I am only one, but I am one. I cannot do everything, but I can do something. And because I cannot do everything, I will not refuse to do the something that I can do."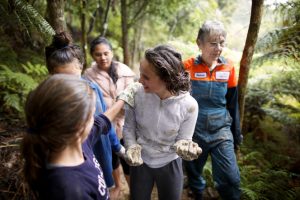 This famous quote has been an inspiration to millions. One person can make a difference. Mother Teresa applauded our efforts and valued all support when she said "We ourselves feel that what we are doing is just a drop in the ocean. But the ocean would be less because of that missing drop."
You have much to offer. Your assistance can benefit your family, acquaintances, and the people of the world–not to mention you. Generations untold will call your name blessed for your contributions and generosity and good example.
CELEBRATE GOOD
How could I look back over the last couple years and see the hardships we have faced with such fondness. I never could have imagined it—not in my wildest dreams. But this last year has given me so much, I can hardly enumerate them.
Friends, loyal family, sweet, supportive wife, and a Gracious Father have all opened my eyes to a world I once ignored.
I can't imagine that I was so oblivious to the treasure trove of need. And it is everywhere…on the other side of the world and across the street.
LIFE-CHANGING OPPORTUNITY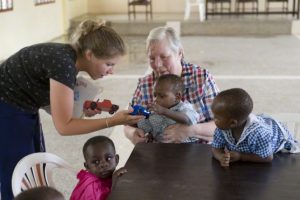 My daughters have had the opportunity to spend their summers serving the beautiful people of the world: India, Thailand, Korea, Argentina, as well as here in the United States. They have inspired children, provided opportunities, lectured on the value of women, and helped the lost, downtrodden, and isolated. Many of these folks were destitute.
These experiences changed their lives and ours. Everybody doesn't get the opportunity my daughters had. Time, resources, know-how, and prior obligations prevent some folks from being able to enjoy these unique experiences. But limitations don't preclude these good people the opportunity to revel in the joy that can be had by helping others and following the example of Jesus Christ.
I am frequently inspired by people that faithfully follow Christ, so others can benefit from their efforts and follow good examples of service, selflessness, and hope right here at home.
We CAN make a difference—whether in our homes and neighborhoods or across the world. The amazing thing is that though our motivation is to help and lift others, we stand to benefit from our efforts and are the ones that frequently profit most.
Replace a tear with a smile. Swap a lecture for a laugh. Give some Oshkosh Bgosh for the very first time ever. A hug and a kiss and a sincere commendation could be the most important gift you ever give…or receive.
Of course, we are not all in a position to give of abundance to others. But even though we haven't the wherewithal to provide substantial gifts, we can give even if our gift is small. I love the scriptural stories of the Widow's Mite and the faithful apostle Peter who healed the lame man. Both gave what they could.
6 Then Peter said, Silver and gold have I none; but such as I have give I thee: In the name of Jesus Christ of Nazareth rise up and walk.

7 And he took him by the right hand, and lifted him up: and immediately his feet and ankle bones received strength.
I like to think that we too would have the commitment to follow these good examples and do what we can to help the needy and raise men's spirits.
When the Savior Jesus Christ walked the roads of Palestine two-thousand years ago, he taught all men a new way through his gospel and healed the oppressed. Today, he continues to heal hearts and minds and eyes for those who seek him.
44 But I say unto you, Love your enemies, bless them that curse you, do good to them that hate you, and pray for them which despitefully use you, and persecute you;

45 That ye may be the children of your Father which is in heaven: for he maketh his sun to rise on the evil and on the good, and sendeth rain on the just and on the unjust.

46 For if ye love them which love you, what reward have ye? do not even the publicans the same?

47 And if ye salute your brethren only, what do ye more than others? do not even the publicans so?

48 Be ye therefore perfect, even as your Father which is in heaven is perfect.
I see others' examples and know that I have a long ways to go. I think we all do. But I can do more. Have you ever looked up the synonyms to the word "beggar"? These words are of the nature that I hesitate to even list those references in this article or on the website. Yet they are the very ones with whom Jesus Christ kept company. Maybe that's what King Benjamin meant when he wrote that we are all "unworthy creatures."
But because of the life and example of Jesus Christ through his Atonement, we all have hope—yes, all of us.
Once I was blind, but now I see.
About Walter Penning
In 1989, Walter Penning formed a consultancy based in Salt Lake City and empowered his clients by streamlining processes and building a loyal, lifetime customer base with great customer service. His true passion is found in his family. He says the best decision he ever made was to marry his sweetheart and have children. The wonderful family she has given him and her constant love, support, and patience amid life's challenges is his panacea.
Twitter •