When I was a young man living with my family in the country, farm life was anything but glamorous. Out of necessity we learned that some chores couldn't wait. Milking cows, watering fields, planting gardens, and pruning orchards had a schedule all of their own.
But even those important tasks were not among the most urgent. Of the unending number of chores on the farm, mending fences was one task that couldn't wait.
The reason fences are so important may not be readily apparent to the casual observer but soon becomes obvious. The typical 'jail break' experience is urgent, upsetting, and unrelenting. The incidents often occurred at the most inconvenient time possible, such as in the middle of pouring cement or roofing the buildings. Sometimes we didn't even know where the animals had gone to. Other times, the exchange went something like this: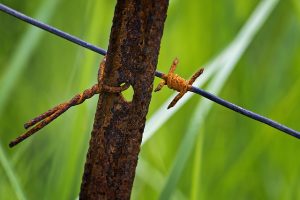 Mother – The Benson's just called and Daisy got out and is eating the trees in their orchard.
Dad – I have got a wheelbarrow full of cement I have to pour before it sets. Son, can you take your brother and drive up to the Benson's and get Daisy and bring her home?
Son – Again? How does she keep getting out? Aaarrghh. OK. We are going now.
Expense, harm, damage, inconvenience; it all came with the package. The enclosures were not that old and were well kept, but it didn't really matter. Whether it was horses, cows, goats, or pigs, they all eventually found a way to escape.  And it usually had to do with a fence that needed mending.

It had to be done promptly and correctly to complete the task and alleviate further interruptions; otherwise, we were constantly chasing animals all around the valley, and that put our herds and others' belongings at risk.
"Mending fences is a tiring and unending task for the rancher… but it is necessary. Mending fences is humbling because you feel the pull of the line and realize you aren't as big as you think you are. Sometimes the wire is beyond repair and needing replacement in sections and most of the time it is a tangled up mess at best.

At the end of the day, as you look down the row and see a nice, taught and straight wire, you have a sense of accomplishment couched by the perspective of only a small staple or wire tie holding the integrity of your labor in check. Fence mending is tough work but it makes for much better neighbors. It's time to do the hard thing, the humble thing, the necessary thing… and mend the fences which have been long ignored."
Interestingly, it's really not much different in our current environment for both you and me. We may not be on a farm, but there are still fences that need mending. Whether they are because of harsh words with a parent or child, a thoughtless gesture to a sibling or a sister, or a fumble with a friend or foe, mending fences needs to be done urgently – today – just like on the farm. Arguments, political, social, or spiritual contests all usually conclude poorly if the parties are unwilling to forgive and forget.
I think the same principle is true for us all. Agree with thine adversary quickly… Don't go to bed mad… Hold your tongue… Focus on what is really important… these maxims are all trying to convince us to mend fences immediately before the consequences cost critically.

Sad stories are abundant. Difficult times come with the territory. Hardship is part of this temporal experience, but we need to recognize the truth that mended fences are better and healthier. We are spiritual beings experiencing a temporal existence. It is imperfect, flawed, and temporary.
However, through the Atonement of Jesus Christ, even the difficult and sad times can all be made right. The Savior prepared a way for all of us to return to Him. That's the hope we have in Jesus Christ.
He has prepared a way for both us in this world and our kindred dead to return to Him and be exalted. A concise and succinct collection of testimonies regarding the thin veil between us and our dead has been offered by our church leaders. What a tremendous blessing available to us and particularly those that immerse themselves in family history and temple work.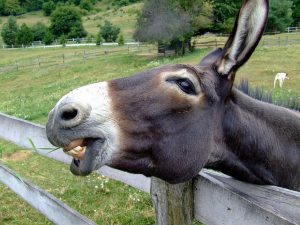 I have mentioned before that I remember a general conference priesthood meeting that I attended with my father in Springville, Utah just prior to his passing. This was a tradition of ours that extended throughout my lifetime. After the meeting, as we walked to the car, he said to me "I have always believed that it was our deceased ancestors who ministered to us as guardian angels, but I never taught that because I hadn't heard that preached from the pulpit by the brethren until tonight. Now I will."
During that meeting Walter F. González of the Presidency of the Seventy recalled an experience of a devastating earthquake in Lima, Peru. More than 52,000 houses were destroyed by its sheer strength. Worse yet, it left more than 500 dead. He said "Enhancing our exposure to doctrine and its principles will make us priesthood holders with deep-rooted gospel values."
"We will be better prepared to face the tremors that will come without warning, when least expected. As priesthood holders, we will feel the promise made to the prophet Jeremiah extended to us: "For, behold, I have made thee this day a defenced city, and an iron pillar, and brazen walls against the whole land." Jeremiah 1:18
Then we'll be able to express our gratitude as did Sister Linda Cruzado in Ica. After spending all night exposed to the elements, she wrote, "At daybreak the next day, our Heavenly Father showed His love through a warm sun that came up very early, and at night He comforted us with a very starry night."
President Henry B Eyring acknowledged "When we honor [the] priesthood, we have heavenly hosts and angels who are watching over us. Some of us know how literally that is true.

"Some of us have an absolute assurance that those whom we have known who held the priesthood who are now part of that heavenly host are deeply aware of what we are doing and sometimes deeply concerned for the quality of our service."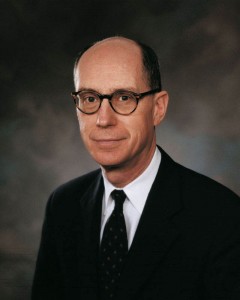 A brother who taught for the Church educational System presented in our gospel doctrine class a slide show sharing comments from general authorities. As I viewed the slide show, I remembered this and thought of the translucent veil between us and our guardian angels, as expressed in the 6th chapter of 2 Kings when the Syrian hosts surrounded the Israelite armies during the night.
15 And when the servant of the man of God was risen early, and gone forth, behold, an host compassed the city both with horses and chariots. And his servant said unto him, Alas, my master! how shall we do?

16 And he answered, Fear not: for they that be with us are more than they that be with them.

17 And Elisha prayed, and said, Lord, I pray thee, open his eyes, that he may see. And the Lord opened the eyes of the young man; and he saw: and, behold, the mountain was full of horses and chariots of fire round about Elisha.
That we might open our eyes and hearts and be aware and in tune with the heavenly hosts that daily stand guard around us to bring us safely home. I love this scripture story.
I love the lessons I learned as a boy at the knee of my father. He taught me the gospel, but even more, he lived it. What's the greatest message you ever learned from your father? For me, the lessons are abundant. But the premiere object lesson is easy to distinguish … Jesus Christ is our hope and Savior. He taught that lesson in word and deed.
For his love and devotion, I will be eternally grateful.
I am still trying to live up to his example.
About Walter Penning
In 1989, Walter Penning formed a consultancy based in Salt Lake City and empowered his clients by streamlining processes and building a loyal, lifetime customer base with great customer service. His true passion is found in his family. He says the best decision he ever made was to marry his sweetheart and have children. The wonderful family she has given him and her constant love, support, and patience amid life's challenges is his panacea.
Twitter •