"What's this nameless book of yours about, then… if it exists?"
"It's… about… the end of the world. As seen through the eyes of God." 
"Oh, dear. Did no one tell you to write about what you know?"
(Conversation between Katie and James in The Decoy Bride.)
For years (a decade or more?) I've written a personal blog dedicated to the finest of navel gazing. I write what I know! I've waxed and waned on the ins and outs of motherhood, wife-hood, my varied sociological and political opinions (not to mention pop culture), and more especially, I write about my ongoing battle with clinical depression.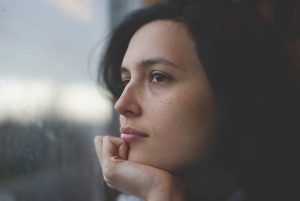 I've received mixed reactions from my readers. Some are turned off by my raw and real depiction of mental illness; others are exultant to find someone who understands. Some think my anecdotes on motherhood are inspiring; other thinks I'm crazy! What's nice is that I keep writing, regardless of the reaction of my readers.
Writing soothes me, it helps me untangle the thoughts and feelings wrestling around in my mind and heart, and I greatly appreciate others who find the same relief through their own writing. I like reading what others know.
What is it that you know?
If you were to write something, dear reader, what would it be about? The experiences you've had, the challenges you've faced, the family you've been given –all experience gives us knowledge. That knowledge changes the ways in which we view the world and our mortal journey shifts based on what we encounter. Your talents, your likes and dislikes, your education, your relationships, and even your genetic make-up has a great influence on what you know.
I think that sometimes, experiences are sometimes overlooked because of the way they make us feel. We don't like others' experiences because they negate our own, or, at the very least, call into question our own opinions. We don't like to share our own experiences with others because we're afraid of how they might react and the vulnerability of exposing our thoughts and feelings is too overwhelming.
What I've learned, though, is that shared experiences is what draws people closer together. As children of God, we have a shared heritage and birthright. As members of the church, we have a mandate to bear each other's burdens and help one another in our journey to eternal life.
Here's Some of What I know:
I know about music.
One of my talents is easily seen because it is external. I'm a musician. My favorite (and best) instrument is the piano, and I teach lessons. I also accompany whenever I can (lessons, performances, choirs, in church, etc.) and I love being surrounded by good music. I've been blessed with a talent that gives back ten-fold what I've put into it.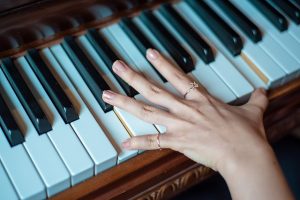 I know what it's like to win competitions. I know the wonderful feeling of performing for others and feel their appreciation for your hard work. I also understand the deep satisfaction from helping somebody else shine (especially vocal solos and choirs).
With that said, I also know the pain of rejection. That deep, humiliating, devastating pain that is only felt when you feel like you've failed. I know what it's like to be judged (literally) and it is hard to overcome. I also know what it's like to make grave mistakes, to let people down, and to wonder if maybe I'm not good enough.
I know about motherhood.
I don't know everything because I haven't experienced everything. I have, though, given birth seven times. In between all of those births I could share experiences with miscarriage, second infertility, hospital births, a home birth, being induced, needing help with breast feeding, surgical procedures, great doctors, horrible doctors, incredible midwives, and everything in between. I understand a lot.
I also know what it's like to mother infants, toddlers, children, pre-teens, and teenagers. I know how to mother all of those ages at the same time! (Hint: it's amazing and crazy!) I also understand that I still have many stages of motherhood to proceed through.
I know about depression.
I know the helpless feeling of hopelessness that drowns out every logical argument to the contrary. It isn't easy to see my life on paper and then be frustrated that my mind can't enjoy the reality of my blessings. I know what it's like to have to find a psychiatrist, the right medication, the right combination of medications, a therapist that fits, and trying to do it naturally without medication.
I know what it's like to do all of that over and over again, every time we move out of state… I understand the fight between what I want and what I need. I know the judgments and frustrations that seem to be coming from other people are usually just coming from myself (although I have felt great fear coming from well-meaning friends and family who don't understand depression and don't want to be near it).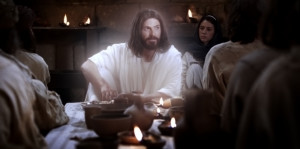 At the same time, I have experienced the beautiful light that can come when the clouds of depression part for a while. I know what healing tastes like! I know what normal feels like. Because I have tasted the bitter, I truly understand the sweet. I'm grateful for the periods of time when I have motivation, confidence, and hope.
I know about God.
Like Nephi, "I know that he loveth his children; nevertheless, I do not know the meaning of all things." (1 Nephi 11:17) There is so much I do not know, and even more I do not understand. But the things that I do know overcome all that I don't. Why? Because what I know encompasses all that matters.
What I know the most is that God is real and He loves us. The end. Okay, not quite the end, but truly, this knowledge is what gives me the faith to keep walking on the path He has set before me. Knowing I am loved and that the One who loves me is my Eternal Father (and Mother –I don't forget about her!) gives me strength and hope to just keep going. I keep asking, I keep learning, and I keep knowing.
In his talk entitled, "Lord, I Believe," Elder Jeffrey R. Holland said,
Brothers and sisters, this is a divine work in process, with the manifestations and blessings of it abounding in every direction, so please don't hyperventilate if from time to time issues arise that need to be examined, understood, and resolved. They do and they will. In this Church, what we know will always trump what we do not know. And remember, in this world, everyone is to walk by faith.
He also said:
Let me be clear on this point: I am not asking you to pretend to faith you do not have. I am asking you to be true to the faith you do have.
We don't need to worry about all that we don't know. We need to stay true to what we do know, and then answers to what we don't know will eventually come.
So, dear reader, what is it that you know? If you could share one thing with me that you know, what would it be? Which experience could you write that might help others feel understood? Which story increased your faith, and which moment in time helped you feel loved? When did your life shift for the better or for the worse?
Write about it. Blog, private journal, letter, comment… you might find that when you write about it, you'll understand it even better. You might even find yourself asking others, "what is it that you know?" and genuinely looking forward to the answers.
About Cheryl S. Savage
Cheryl S. Savage has one incredible husband and seven sensational kids. Since earning her bachelor's degree in marriage and family studies at BYU many years ago, she spends her time raising the kids, teaching piano lessons, voraciously reading, traveling, romanticizing, writing, and learning. She and her husband have moved their family from coast to coast, but currently reside in Kansas.
Twitter •