I was called to serve in Nursery during a 6-week stint in that particular ward.  Knowing my time was limited but that I need to feel useful, I said I'd be happy to serve wherever the need was greatest.  Nursery's need was very great.
I served in the younger nursery (children from 18 months to 2 years). We had 15-20 children.  The nursery leader usually helped in that room, too, which was good because I would have been alone with 15-20 children.
I learned their names, their predispositions, and their favorite toys. I observed their social skills, their dominance or not, their need to move or not.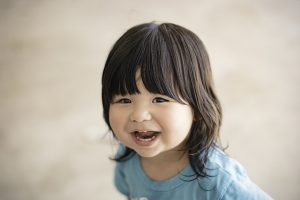 At that age, most of the kids still played independently of the other kids, preferring play with the adult on the floor—me. I had a blast playing with them. But I spent much of my time refereeing the "Mine" scenarios.
We're all familiar with the scene.  A child plays blissfully with a toy. Other child views blissful state and wants it for him or herself—or did they really just want the other child to be miserable, too? I haven't quite decided. Other child rips toy from blissful child's grasp.  Blissful child, now miserable, betrayed, and defensive howls in despair with shrieks of mine! mine! mine!  sounding from both little mouths.
Technically, it was the Nursery's > Primary's > Church's > God's.  God loaned the toy to the child to play with every Sunday. And that musing taught me a very important lesson as I inserted myself into the scene.
It looked a little different as an adult, but the principle still applied.  Whether I was the grabber or the grab-ee didn't really matter, the cries were the same. "She did that to me!" "That should have been mine!" "I did all the work, why is he getting the praise?" "It should go my way!" "I will yell until I win!"
Whatever the words, it all boiled down to "mine."
All Seek Not the Things which Are Jesus Christ's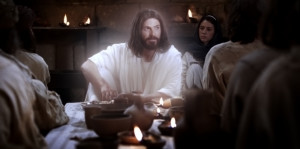 One of my long-time scripture study topics is how Jesus and the Father are One. Many answers and experiences teach me little by little what that ultimately means.
Today during my scripture study, I turned to Philippians 1. Lost in Paul's letter, I kept reading chapter 2. Verse 21 jolted me and instantly brought this lesson to mind.
For all seek their own, not the things which are Jesus Christ's.
I retraced my steps reading the verses for explanations of how the Father and the Savior are one and how I can be one with them.
Fulfil ye my joy, that ye be likeminded, having the same love, being of one accord, of one mind.

Let nothing be done through strife or vainglory; but in lowliness of mind let each esteem other better than themselves.

Look not every man on his own things, but every man also on the things of others.
Paul talked about how Jesus humbled Himself, accepted the Father's will, and just did it.
[W]ork out your own salvation with fear and trembling. For it is God which worketh in you both to will and to do of his good pleasure.

Do all things without murmurings and disputings: That ye may be blameless and harmless, the sons of God, without rebuke, in the midst of a crooked and perverse nation, among whom ye shine as lights in the world; Holding forth the word of life.
Paul then gives an example of what this looks like (intentionally or not, I'm not sure).
But I trust in the Lord Jesus to send Timotheus shortly unto you, that I also may be of good comfort, when I know your state.

For I have no man likeminded, who will naturally care for your state. For all seek their own, not the things which are Jesus Christ's.

But ye know the proof of him, that, as a son with the father, he hath served with me in the gospel. Him therefore I hope to send presently, so soon as I shall see how it will go with me.
Wow.
Paul wanted to send Timothy because Paul knew Timothy came closer than anyone to being and doing what Paul would be and do in the situation.
They shone as lights of the world instead of being led by blind guides. They were one in purpose, mission, vision because they sought the things of Jesus Christ, not their own things.
They let His mind be in them, recognized the hand and promptings of God in their lives, and they acted on God's will.
Mine! Mine! Mine!
The scripture in the context of the nursery memory increased the lesson's impact. Imagining those nursery children as adults throwing tantrums made me laugh. How ridiculous would that be?  Yet every day adults shriek "Mine" in a million ways from road rage to passive aggressive attitude to gossip to tunnel vision on gifts to eating the last piece of mom's Christmas fudge (thank you, honey).
Do I operate in strife, murmuring, and vainglory? Or do I seek the mind, will, and things of Jesus Christ?
In one of my all-time favorite chapters is one of my all-time favorite verses. I have it on a tile and see it multiple times every day.
After Jesus conversed with the woman at the well, his disciples asked Him to eat. Jesus said that He meat that they didn't know about.  Confused, they thought someone brought Him food while they were gone.
Jesus saith unto them, My meat is to do the will of him that sent me, and to finish his work.
Could there be a more likeminded soul than Jesus?  Probably not.  Still, He invites us, implores us, commands us to seek and find Him. Despite our weaknesses and sins, the Savior believes we can overcome the "Mine" mentality and become likeminded with the Father.
And for their sakes I sanctify myself, that they also might be sanctified through the truth.

Neither pray I for these alone, but for them also which shall believe on me through their word; That they all may be one; as thou, Father, art in me, and I in thee, that they also may be one in us.
About Delisa Hargrove
I am a member of The Church of Jesus Christ of Latter-day Saints. I have moved 64 times and have not tired of experiencing this beautiful earth! I love the people, languages, histories/anthropologies, & especially religious cultures of the world. My life long passion is the study & searching out of religious symbolism, specifically related to ancient & modern temples. My husband Anthony and I love our bulldog Stig, adventures, traveling, movies, motorcycling, and time with friends and family.