After my morning routine, I grabbed my phone off the charger ready to dive into the day. Soon, I saw the red low battery warning flashing.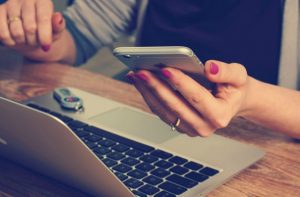 Huh? How could that be? I knew I'd just unplugged the phone.
I walked back into the bedroom to inspect and also to take the charger into my workspace. The phone had indeed been plugged into the charger, but the charger wasn't plugged into the wall.
The discovery wasn't catastrophic. There have been a couple of times over the years when I needed the phone ready and charged and it wasn't. I plugged in the charger and phone to charge it while I worked, remembering the shock of expecting the phone to be charged and finding that it wasn't because it wasn't plugged into the source.
Was I Plugged Into the Source?
I'd felt that shock recently in another way. I'd been reading someone's ideas I'd recently found. Because the ideas were so interesting to me, I rapidly read them without my usual truth tests comparing them to scripture and foundational revelation. The ideas claimed to be built on those foundations and I eagerly read them.
There were a couple of things that bothered me. I assumed I'd find their reconciliation. I noticed the interesting ideas began seeping into my consciousness. I thought about them a lot trying to understand how they fit in the construct of my faith.
Suddenly one day at a long red traffic light, as I mulled over the concepts in my mind, a warning message sliced clearly through the mulling. The Holy Ghost absolutely commanded my attention and I gave it. The chastisement was direct and painful.
I endured His rebuke—
For although a man may have many revelations, and have power to do many mighty works, yet if he boasts in his own strength, and sets at naught the counsels of God, and follows after the dictates of his own will and carnal desires, he must fall and incur the vengeance of a just God upon him.

And behold, how oft you have transgressed the commandments and the laws of God, and have gone on in the persuasions of men. (Doctrine and Covenants 3:4,6).
I thought I'd been plugged into the Source and was shocked to realize I wasn't. In an instant, the Holy Ghost brought the ideas I'd been pondering side-by-side with scriptures and doctrines. The little things that nagged me but I'd put to the side had been my warning indicators that something was wrong and I'd essentially ignored them while continuing to consume the other interesting ideas.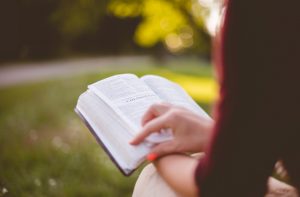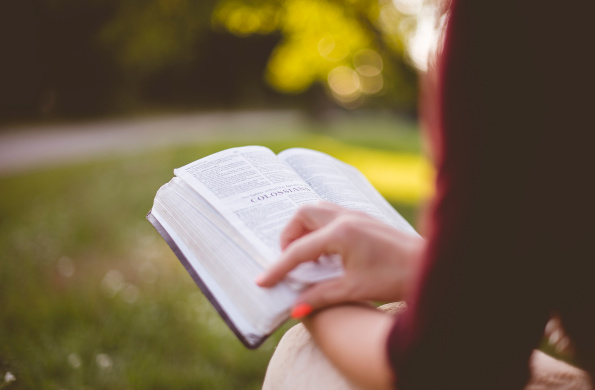 When I got home, I took the time to compare what I'd been learning with my fundamental truths. I felt prompted to use the temple recommend questions as a guideline. As I went through the questions, ideas that this person presented quickly came to mind as I made my list. Some of the conflicting comments initially seemed semi-trivial, but as the Holy Ghost brought them to mind in this context, I could see their collective import. As I compared them to the temple recommend questions, I felt shocked to discover that challenges to doctrine conflicted with over half of the temple recommend requirements!
The one intriguing concept caused me to ignore others that warned me that I was not plugged into the Source.
I acted immediately and removed the content from my life. I felt great peace as I took my charger and plugged it firmly into the Divine outlet again.
Ask and Receive
The most distinct and lingering impact from my red light moment with the Holy Ghost was a sorrow the Lord felt that I preferred to receive insight from random people than from the true Source, the Creator of Earth and Redeemer of the World!
"Ask and receive," Jesus Christ promised!
If any of you lack wisdom, let him ask of God, that giveth to all men liberally, and upbraideth not; and it shall be given him.
He has fulfilled this promise to me before. How easily I forget when looking for quick answers to my questions.
I'm grateful that the Savior reached out His hand in a way that I'd understand and couldn't ignore. His invitation is constant and His promises are sure.
And again, verily I say unto you, my friends, I leave these sayings with you to ponder in your hearts, with this commandment which I give unto you, that ye shall call upon me while I am near—

Draw near unto me and I will draw near unto you; seek me diligently and ye shall find me; ask, and ye shall receive; knock, and it shall be opened unto you.


Whatsoever ye ask the Father in my name it shall be given unto you, that is expedient for you;

And if ye ask anything that is not expedient for you, it shall turn unto your condemnation.

Behold, that which you hear is as the voice of one crying in the wilderness—in the wilderness, because you cannot see him—my voice, because my voice is Spirit; my Spirit is truth; truth abideth and hath no end; and if it be in you it shall abound.

And if your eye be single to my glory, your whole bodies shall be filled with light, and there shall be no darkness in you; and that body which is filled with light comprehendeth all things.
About Delisa Hargrove
I am a member of The Church of Jesus Christ of Latter-day Saints. I have moved 64 times and have not tired of experiencing this beautiful earth! I love the people, languages, histories/anthropologies, & especially religious cultures of the world. My life long passion is the study & searching out of religious symbolism, specifically related to ancient & modern temples. My husband Anthony and I love our bulldog Stig, adventures, traveling, movies, motorcycling, and time with friends and family.